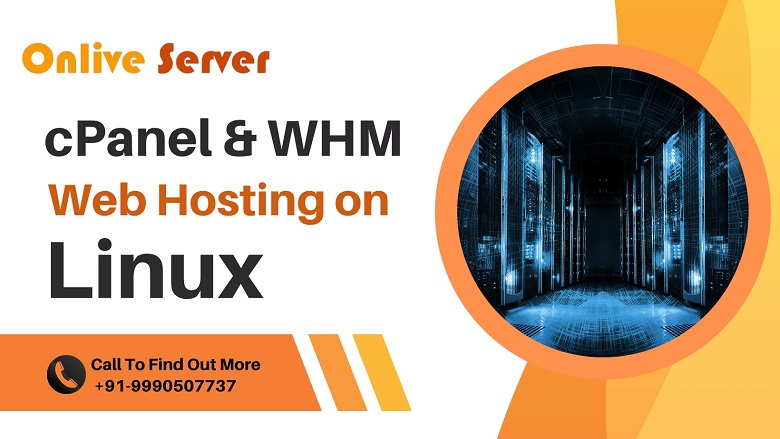 Know About Linux Web Hosting
Many companies, especially the larger and middle ones, have their own websites. Why do you have required business websites? This is because a website has many advantages for a company.
An advantage is that many users can easily browse your latest products and services. Consumers can also communicate faster with you if your website provides contact information. Your website can provide all the product information to the customer and gives the opportunity to think about the product then purchase. So, Users always try to create their website and after that choose cheap web hosting plans to host their website. So, nowadays a website is an important part of the business.
So, if you are planning to create a website, you should first look for a web hosting company. The selected web hosting company must be reliable. Availability must be almost perfect so that your website is always available. You must carefully look for a good web hosting company that can provide you with the features you need and protect your data from hackers.
While you are looking for a hosting company, you may find offers for Windows and Linux web hosting. For many people, there is little difference between these two. The performances and functions of the two offers are almost identical, but the question is security. Many ask, " Linux Web Hosting is better than Windows web hosting plans" As you probably already know, there is a lot of malware on the Windows platform. A Web server running Windows is exposed to these threats. A good Windows hosting can protect their servers from it.
With so many people trust in Linux web hosting. Just because of their safe and secure environment and affordable too. Many people have begun to doubt Linux web hosting. Many Server hosting providers offers a Linux platform that is also open to various malicious programs, but there are some malicious programs that can harm Linux. However, this malware could potentially harm a server that hosts your website, which could cause downtime.
Some of the important factors about Linux web hosting plans.
Some of the people asked the same question about their server security features of Linux web hosting.
Yes, Linux Web hosting provides you're full of security.
The IP addresses of website visitors are recorded. This is used to identify server problems and prevent fraud.
Linux ensures that information on customer websites is accurate. Your hosting service can prevent unauthorized access, ensure the correct use of information and maintain data accuracy.
Linux also protects the information collected from its customers. They use industry-standard security measures such as Secure Socket Layer (SSL) encryption and key information on Hosting Ventures websites.
Linux also provides 24/7 customer support. This allows customers to access identifiable information and correct errors in relation to this information. Linux takes steps to identify the customer before granting access to this information.
With all these features the company offer Linux web hosting with higher configuration such as
Business Linux Cpanel Hosting at just $5 / Month with 30 Domains Hosting facilities. Also available WHM/Cpanel control panel, and Unlimited Disk Space. There are also have some other features like Unlimited Bandwidth, Unlimited Email Accounts, Unlimited FTP, Unlimited MySQL Database and SSD Server. The data center server location located in the USA, Canada, and France. There is not only one plan that even has two more plans with the price of $2/per month and $9/per month. Linux not only provides an accessible website, but also one that is protected so that the information does not come out of the Internet and other computer crimes that can endanger your business.
Similarly, Linux open source opens the door to great flexibility for different distributions. In other words, if web publishers and hosting services need to add elements to the system, the system is already configured to integrate these elements. Many people dare to publish websites for commercial reasons. This means that a reliable e-commerce platform should be integrated into your website. Cheap Web Hosting is perfect for this purpose. This is why many people are interested in Linux, while e-commerce is one of their main concerns.