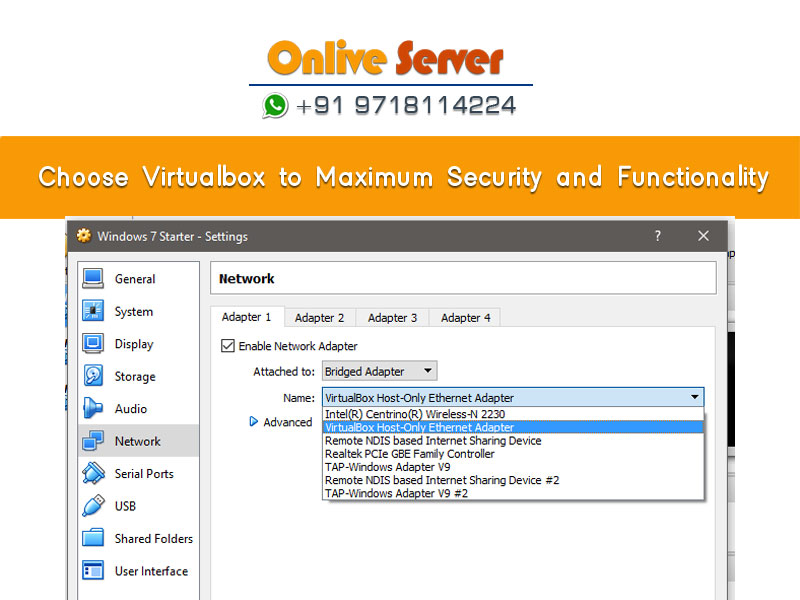 VirtualBox is the ideal choice for you to maximize your business functionality. It extremely features rich and considered as the high-performance product. Before going to choose the Cpanel you just consider what is virtualbox and  how does virtualbox work . It is the best choice for the enterprise customers, as well as considered as the professional solution even it is freely available. Most importantly, VirtualBox also runs on Windows, Macintosh, and Linux etc. VirtualBox is the ideal solution for the business people because it saves much amount of time and money as well as meets professional quality criteria. On the other hand, it supports multiple guest operating systems that also include Windows. However, VirtualBox is being actively developed and designed with unique options that allow the user to get ultimate comfort.
Importance of Virtualbox:
VirtualBox is the most effective multi-platform as well as the best open-source virtualization tool available for Mac OS X, Windows, and Linux. It works well on any other operating systems. Especially it comes with user-friendly interface and architecture so you no need to experience any complications with this. On the other hand, it is completely customizable, also allow you to change the virtual hardware based on your exact needs. Overall, it is really powerful enough to handle the various tasks. Especially this will interact between the host as well as the guest operating system. This tool is perfect for the latest operating systems, including Mac OS Yosemite, Windows 10 and Linux distribution.
The Uniqueness of Virtualbox:
By choosing VirtualBox you can enjoy a lot of benefits but you need to aware about how to Virtualbox Internal Network Setup . Of course, it is one of the most obvious choices among the people. Even it is also exclusive for certain platform. Apart from that, it is the great choice to achieve maximum security and functionality. VirtualBox is the best choice for a developer or tester to work on the primary computer. Especially this allows hosting multiple operating systems with the single physical machine. If you need to maximize the performance you must prefer VirtualBox that also allows you to create instances even you can easily resume your activity exactly to overcome complications. So it is the right solution for you before going to choose this solution you need to learn how to configure as well as the  need to understand how to use VirtualBox to create virtual machines. Therefore don't waste your time just choose this wonderful option to get maximized benefits. If you have any doubts you must take the online reviews.