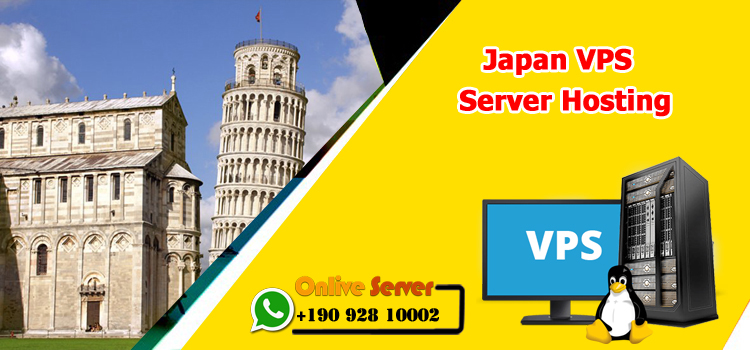 Onlive Server use exclusively servers based on KVM virtualization technology, including Cheap VPS Server Japan. Here the user has complete control over their server with full root access. If you are Ready to launch your new website in Japan, must choose our hosting services at an impressive price. We provide best Japan VPS Server Hosting platform with the maximum speed & stability. Its opportunity to get flexible configurations with our hosting plans.
Data Center
Plan/Cores/RAM/Space/Bandwidth/Hypervisor
Operating System
Monthly
Action
Buy our Cheapest VPS Server Hosting Plans, along with that you will also get the advanced features of VPS such as – Robust stability, More flexibility and Scalability, proper installation of web Control Panel, choice of Operating System Windows & Linux, CMS with proper Installation, Full root access which means you have complete control over the server, higher reliability HDD, multi-core processors, redundant network configuration and user-friendly support team. Basically, Onlive Server has own multi Data Centers in Multiple locations that are completely protected by DDoS Security. If you are Japan users then your nearest data-center will be Akita, Tokyo, Sendai.
Key Features on Our Cheap Hosting VPS – Onlive Server
User-Friendly Console – Our VPS server is the best solution for server management and application or software management system. Here you can easily manage your server and application tasks with complete control.
Managed Security – Our each Server Hosting Platform is protected by a strong firewall network security and highly advanced security such as – unbreakable DDoS protection, TLS, SSL, and SLA.
Dedicated Resources – Here user will get high Resources that is required for the great level of security, maximum uptime & high speed, faster operating speeds.
Maximum 99.9% Uptime – this feature is most reliable, We promise to keep your server maintain through 99.9% network uptime that means you can easily handle the heavy workload or task.
Instant Setup – Our expert Setup team quickly setup all servers just in 1-2 hours.
Unlimited Bandwidth – This feature of our servers is most preferable because we ensure to gives unlimited Bandwidth which is a help to increase your business website traffic volume and boost your website.
Additional IP – This feature permits users to buy additional IPs on their server.
Our Japan VPS Server Hosting plans come with scalability, reliability & flexibility. Our Japan VPS Plans are completely customized that is match your specific hosting needs and it is an ideal bridge to take your business to the top level. Buy upto 20x Faster Japan VPS Server that is exclusive Server hosting option with fastest hosting network connectivity. It is a great method to start a website on small scale but our VPS has the ability to scale up your website quickly. Our technical support team monitors your server & is available 24/7. You can Customize and Manage your server and also can add some additional resources according to your requirements. It is a suitable method to get better performance and host website at very minimal cost.
Get Started With Japan VPS Server Hosting
Optimizations Features
Web Control Panels – WHM/cPanel and ClusterCS, DirectAdmin, ISPConfig, OpenPanel, Plesk, Usermin, VestaCP, Virtualmin Pro, Webmin, Zpanel etc.
CMSs – Microsoft ASP.NET, Java, Python, PHP, Perl, Drupal etc.
Proxy IP Servers, DNS, VPN,

VoIP, Mail hosting, Application hosting
Data Centers
Operating System
Windows – Windows Server 2016 Standard, Windows Server 2012 R2 Standard, Windows Server 2008 etc. and also Windows Client Version OS.
Linux – Ubuntu 16.04 LTS, Debian 9, Debian 8, CentOS 7, CentOS 6, OpenSuse Leap and other all versions available.
Support Service
24/7/365 Technical support Team
FREE Consultation
More Advanced Features
Enjoy high HDD storage with a Cheapest price
Get fast Internet Connectivity through top ISPs
Highly Secure & robust server hosting platform
Get Unlimited domain names
Pay for right VPS Server Hosting!!!!
Get instant VPS Server Hosting plans from Onlive Server. Now, stop paying extra for VPS Services, we save your Money and Time with our smart VPS Plans without losing premium quality.