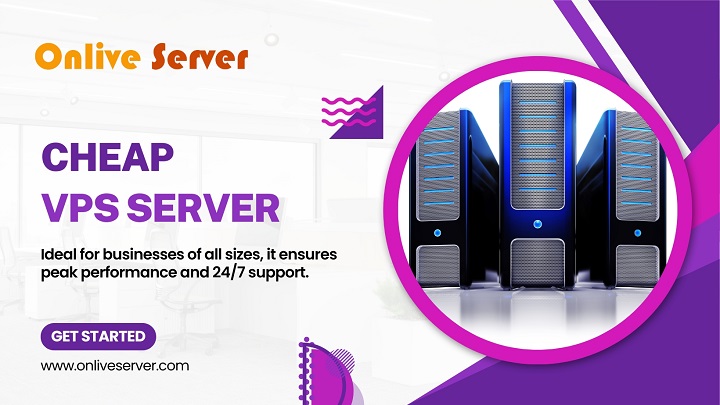 Onlive Server offers to our customers smart and innovative KVM virtualization solutions of Dedicated Server, Cloud Server Hosting and Cheap VPS Server Hosting to meet the necessary resources and improve online business website performance. If you will be part of Onlive Server then you will get great benefit from receiving the most economic and cost-effective service of VPS and Dedicated Server. We deliver best performance hosting plans for your websites. We have Linux VPS and Window VPS servers that are the perfect starting point for your online project. Our Service available for 30 plus countries including Italy.
Processor / Cores / Threads / RAM / Space
Location
Monthly
Action
Onlive Server focus on providing high performance, upto 20x fast speed and great scalability, thanks to our latest KVM virtualization based technology and servers featuring that is Intel Xeon Core processor and HDD storage. We give advance and a wide range of hosting services to our customers with customized flexible hosting solutions for both VPS and Dedicated Server Hosting. Permission granted to Choice of Operating Systems and Control panels.
Our Italy VPS Server Hosting comes with high resources and dedicated performance without compromising quality. It is the first choice of every businessman because it is a cost-effective hosting solution. It gives the boost to your website with dynamic capabilities, high server performance, flexibility and reliability, real-time monitoring and 100% network uptime guarantee. Italy VPS plans are pre-defined as well as you can make your custom plans as per needs. Here two primary operating systems available to choose for VPS server that is Linux and Windows. Our high-performance KVM VPS Hosting comes with free pre-install Control Panels to manage your server. We secure your server with high-security features that are unbreakable DDoS protection, TLS, SSL, and SLA.
Italy VPS Server without Compromise
24/7 Expert Technical Support Service
Fully Managed Server
Free OS reinstall
Free Reboots Service
99.9% Network Uptime SLA
Powerful Intel Core Processor
Full Root Access
Install your own Applications or software
Web Control Panels with Proper installation
Our Italy VPS Server Hosting is allowed users to enjoy the great benefits within a limited budget. Users get High-level access that means they have permission to install an application which is build your website successfully and increase business revenue. A user can add additional resources further if their website needs in the future.
I

taly Dedicated Server Hosting
Our Italy Dedicated Server is a perfect choice for high-performance websites and heavy workloads because it gives higher level control to your website that this your website boost to the top level with a robust hosting infrastructure. It comes with Intel Xeon Core Processor that helps to run websites efficiently and performs all tasks smoothly. If you want faster network connectivity than we will recommend to you choose Dedicated Server. It is perfect for website hosting and application hosting, data backups and storage, even Minecraft servers. Our Italy Dedicated Server Hosting starting price at just $129 per month. It makes your website is fast, secure, reliable & always up to date.
P

rocessor of Italy Dedicated Server
Intel Xeon E3-1230 v2

Intel Xeon E3-1245

Intel Xeon E5-1620 v2

2xIntel Xeon E5-2620 v4
Italy Dedicated Server Hosting with Profitable Advantages: –
The widest range of hosting plans with free services
Simple and powerful management services
Technical support 24/7
Flexible and quality technology service
Flexible software installation system
Premium bandwidth

Optional

Web Hosting

Control Panels
More Reasons to Choose our Italy Server Hosting Service –
High Performance – In our Server Hosting environment, you will get great control, high performance with maximum reliability that is required to handle your workloads.
Flexibility and Reliability – Here option to a customized configuration which is required to fulfill your specific requirements. You can confidently run your business workloads with our server hosting plans.
Higher Security and Control – with us, you will get high levels of security through Firewall networks, DDoS protection, and Antivirus etc. that gives full control over the server.
Data Center in Italy – Onlive Server has own private Data Center within multi-location, but Italy' users nearest data-center is Milan. Our data-center has a direct connection to the main optical fiber network channel. In our data-center unbreakable DDoS security will be always available. With us, you can easily recover your data with Milan or nearest data-center.
Instant Setup – Our Best Web Hosting team setup your server instantly, they take only 1-2 hours. Your server is waiting for you, Buy Hurry!
Expert Technical Support – All-around telephone and email support directly provided by our expert team. Our support team is available 24/7/365 to maintain your server.
Onlive Server – Cheap Hosting VPS | Dedicated Server
Onlive Server is in the biggest platform of server hosting industry, our hosting plans come with high configuration and top specifications that is perfect for every business websites. We got great success and reputation by providing world-class hosting services in Milan, Italy.
Rest assured, our all Dedicated Server and Cheap Hosting VPS plans will satisfy your highly demanding set of performance needs. More information visit our official website that is onliveserver.com, here is an amazing collection of a server hosting plans with affordable price.