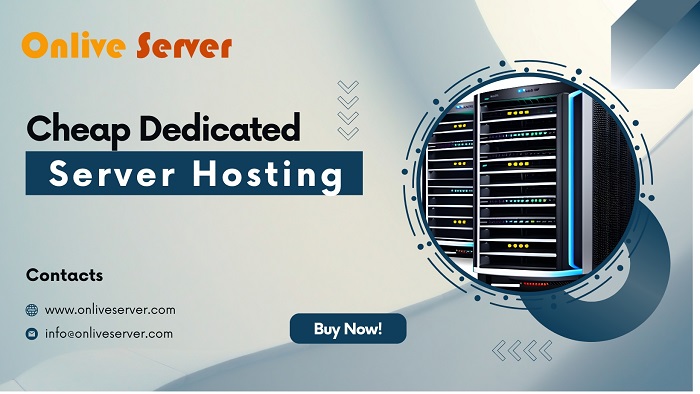 Onlive Server offers the Cheap Dedicated Server Hosting with perfect solution for digital business, high end website hosting and heavy Loaded Website to go to the next level. We also offer Israel Dedicated Server Hosting with the use of Dual Intel Xeon X5650 processor, up to 12 Cores 2.66 GHz frequency, up to 258 GB RAM, up to 4000 GB SATA primary drives as well secondary drives, up to 29 IPs range, up to 1 Gbps private bandwidth, choice of operating system, Cpanel facility, data center and many more. For our customer, we provide data center facility nearby you so you will get more network uptime guarantee. Our Data Centers are available worldwide approx in more than 30 countries.
Processor / Cores / Threads / RAM / Space
Location
Monthly
Action

France Dedicated Server – DSX1 – Intel Xeon-D 2123IT – 4c/8t/3.0GHz, 32GB RAM, 2x 2TB HDD SATA
Gravelines, France
$110

Germany Dedicated Server – DSX1 – Intel Core i7-2600 – 4c/8t/3.80GHz, 16GB RAM, 1 TB SATA
Kassel, Germany
$69

Hong Kong Dedicated Server – DSX1 – 2x Intel Core i3-4150 – 4c/8t/3.50 GHz, 8GB RAM, 1TB HDD
Hong Kong
$249

India Server – DSX1 – Intel Xeon E3 2136 - 6C/12T/4.50 GHz, 16 GB RAM, 480 GB SSD raid 1
Noida, India
$149

Malaysia Dedicated Server – DSX1 – Intel Xeon E3-1275 – 4c/8t/3.80GHz, 8GB RAM, 1TB SATA
Malaysia
$140

South Korea Server – DSX1 – Intel Xeon L5630 – 4c/8t/2.40GHz, 8GB RAM, 1TB SATA
Seoul, South Korea
$89

Thailand Dedicated Server – DSX1 – Intel Core i7-4790 – 4c/8t/4.00 GHz, 8GB RAM, 500GB HDD
Bangkok, Thailand
$149

Turkey Dedicated Server – DSX1 – Intel Xeon E3-1240– 4c/8t/3.7GHz, 8GB RAM, 2x 500GB SATA
Istanbul, Turkey
$89

USA Dedicated Server – DSX1 – AMD Quadcore – 4c/8t/3.0Ghz+, 16 GB RAM, 1TB SATA
Kansas City, USA
$79
Now Onlive Server provide facility to our customers, they can host their website on a high class dedicated server network with a unbeatable price at a very low cost because you can get Cheap Dedicated Server Hosting Solutions with all kind of facilities and all Server is monitored by best experts team at round of clock.  In addition we provide a lot of highly original possession software to boost your website performance and give you more functionality than anyone else.
Available Services with Dedicated Server Hosting :
Our all servers support either Windows or Linux operating systems.
Speedy options for SSD, Enterprise, and SATA drives.
Self-Managed and Fully Managed support contracts available.
All servers Inclusive of premium bandwidth.
A redundant network for every server.
Per-installation of Web Hosting Control Panels (Ajenti, Baifox, cPanel, ClusterCS, DirectAdmin, Domain Technologie Control, Froxlor, ZPanel, Plesk etc.)
CMS Integration for various Platform(Java, Microsoft ASP.NE, Perl, PHP, Python, Ruby on Rails, Software as a Service, Proprietary Software etc.)
 Why Choose Our Cheap Dedicated Server Hosting in Israel?
Onlive Server Design Israel Dedicated Server Hosting for most demanding Online businesses which required high bandwidth, high performance, stability and data security. Onlive Server supply Dedicated Server Hosting plans for Israel Location at acceptable price with these specifications are – Intel Xeon X3430 – 4C/8T/4.40 GHz, 16GB RAM, 500 GB HDD at just starting cost $199/month.
Our Cheap Dedicated Server architecture can be fully customized because we offers customization option to our clients so they can adjusting their business resources and workload intensity.
Our Dedicated Server Israel includes:
Choice of Operating Systems.
CPU Options.
Network Performance.
Branded Hardware
99.9% uptime SLA.
Web Based Control Panel for Easy Management.
Essential Technical Support.
24/7 Qualified Customer Care – Live Chat, Call, Skype and Email.
24/7 Server Monitoring Physically.
Additional IPs
Anti- DDOS.
Bandwidth
Onlive Server is able to provide a guaranteed bandwidth, and great service for dealing with load peaks. There is no upload or download limit. Our all Cheapest Dedicated Server are protected by a powerful anti- DDOS Protection. It absorbs distributed denial-of-service attacks, and ensures that your services are always safe and secure all time. We pay special attention each and every server and security of its data, to provide peace of mind to our clients. Our Fully Managed Dedicated Servers undergo a five point security inspection before they are deployed to ensure they are secure and ready for production.