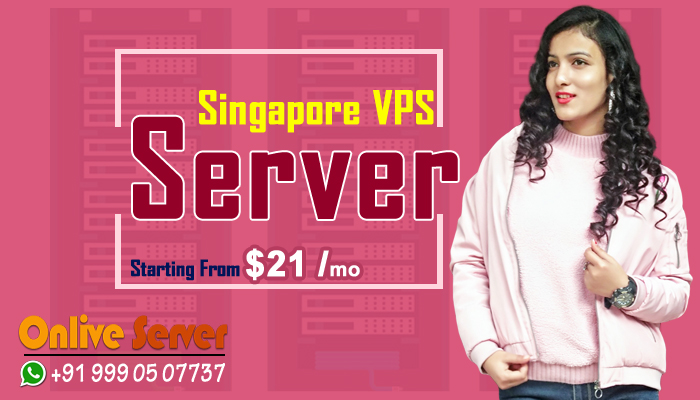 Singapore VPS is the best hosting solution for your all business need
In today's competitive & expensive world it's a very hard task to start a business and bring it forward. To start our business and fulfill its all demand it's really a very difficult task for us. To fulfill all your all business need Onlive Server Private Limited brings a lot of plans. If You want to start your business and you need a hosting server then we have a Singapore VPS Server hosting server which is available at an affordable price and enriched with lots of hosting features you desire.
Processor / Cores / Threads / RAM / Space
Location
Monthly
Action
To give your business a good platform our hosting server is enriched with many advanced and latest technologies that will give your business a new direction. To host our website we usually demand a platform where we will be easy and comfortable. Usually, we face many problems whenever we host any complex website and large applications. With our hosting server, we also provide you good services to you. To resolve this problem we provide you high bandwidth facility to your hosting server by which you will feel comfortable hosting your website and generate more traffic on your website as well as make it popular.
We provide you customizable hosting server as well root access permission so that you can easily manage your whole server by yourself. Due to its customizable feature, you can easily add or remove any software from your hosting server as well as manage your server according to your necessities. Apart from good services we are very careful about server security. For the sake of your server security, we added firewall protection on your server that will protect you from malicious software like worms, Trojan horses, adware, and other malicious programs which will be harmful to your server.
Give a look at our hosting plans
With the use of a fast Intel processor, Singapore VPS Server Hosting provides you Up to 8 Core × 2.5 GHz frequency, up to 16 GB RAM, up to 300 GB HDD storage to store your huge amount of data, 3 IPs range, up to 5 TB bandwidth with up to 100 Mbps speed, your own choice of operating, control panel facility, data center facility and many more which you desire for your hosting website. We provide you with our own data center facility nearby you so that you will get a more network uptime guarantee for your server and don't face any network issues. Besides these all, we provide you with an expert technical support team that monitors your server all day and night. They are always available to you so whenever you face any server issue you can contact them anytime they will respond to you as possible they can.