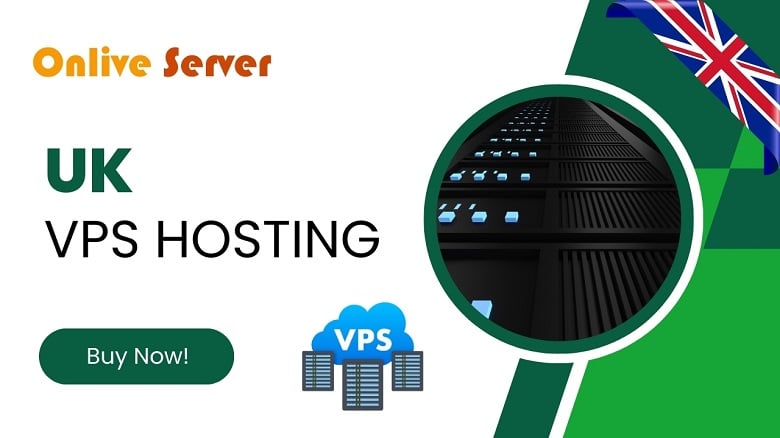 UK VPS
Web development is the most significant way of increasing business activities. In this technical era, a business organisation cannot survive without technological advancement. Technically improved business organisations can survive in the long run. Maximum, medium scale, and large scale business organisations use the VPS server to improve their website performance and increase the business profit. The huge benefits of the UK VPS server force the users to install a VPS server for their website development.
Processor / Cores / Threads / RAM / Space
Location
Monthly
Action
What is a VPS server?
Web development agencies always look for the best web hosting solution to solve the web development process. A VPS server or virtual private server acts as a dedicated server to solve server-related problems at a reasonable cost. VPS server works under the supervision of the virtual environment.
One physical server controls each VPS server. Virtual partitions create a technical segment between two VPS servers. Thus maximum, medium-scale business organisations try to use VPS servers for better performance and ultimate storage solutions. Individual SSD, disk space, CPU, and RAM are the different types of storage solutions of the VPS server.
Role of VPS server for the web development process
If users use the UK VPS server for its web development process, users can get enormous benefits such as follows-
VPS server helps users to control the entire server uniquely without losing any benefit.
If a business website requires scalability, it should use a VPS server. For the start-up or medium-scale business website, scalability is one of the important factors. The scalability of a website should be improved by installing disk space and memory. VPS server can provide all of these facilities.
Website reliability is one of the common issues of web hosting. But VPS server can provide huge reliability to the website that is responsible for website speed and security. Greater reliability provides better control over a website.
VPS servers can act as a better resource allocation; when anyone installs a VPS server on their website, the speed and performance of the website increase significantly.
VPS server can help its users to install unique operating systems and software for developing the website performance.
Timely software up-gradation can also provide better benefits to the website's performance.
VPS server can help its users to complete the web development task within a budget. It is a cost-friendly web hosting plan.
The function of the VPS server
A UK VPS server can perform the following functions for its users-
VPS servers can handle high traffic volume for start-up and medium-scale business organisations.
A high traffic handling task is required for the e-commerce business platform.
Users can install any type of software and hardware on the VPS server. This software and hardware are essential to store the essential business data securely.
VPS server helps its users to stimulate the virtual environment for enhancing the website development process.
VPS server is a perfect solution for content management, broadcast, and digital conference performance.
Users of VPS server
Maximum, medium scale, and large scale business organisations use the VPS server for its excellent controlling feature over the virtual environment. The control panel of the VPS server works significantly for the web development process.
Thus small-scale business organisations who want to increase their business volume should use VPS servers for the ultimate storage solution. The excellent start-up package of the VPS server can work wonders for different types of business organisations.
Drawbacks of the VPS server
Though the VPS server is one of the best web hosting plans, it has few drawbacks, such as follows-
VPS server is costlier than a shared server.
Sometimes, the VPS server cannot allocate the website resources significantly during peak hours.
For a large-scale business organisation, the limited storage space of the VPS server doesn't work well.
The control panel has significant importance for website management. Some VPS service providers provide bad quality control panels that don't work well for website development.
Way of choosing the VPS service provider
If you want to install a VPS server for the website development process, you should consider the following points while selecting the VPS service provider.
Authentic VPS service providers such as UK VPS service providers provide a unique storage solution for large scale business organisations to solve their storage-related problems.
Users cannot use the individual storage such as CPU and RAM in the shared server that creates problems for massive store data. VPS servers can solve these storage problems.
If users face any technical difficulties during their operation, the VPS service provider's technical team can assist their users with huge technical support for 24 hours.
Processor / Cores / Threads / RAM / Space
Location
Monthly
Action
What is a managed VPS server?
The VPS server is classified into two categories: a managed VPS server and an unmanaged VPS server. In this part, you will know the benefit of using the managed VPS server.
Managed VPS server provides 24 hours technical support system to its users. If VPS users face any server breakdown, managed VPS service provider can assist their clients by providing backup with a support system.
For the managed VPS server, hiring IT experts is not necessary for the business because the technical support team of the managed VPS server is enough to handle any server-related problem.
The task of regular software updating and installing new disk space are part of the managed VPS server.
These are the significant problems of the VPS Server Hosting that can be solved with proper technological development and software updating. But users have to choose the authentic VPS service provider for ultimate benefits.