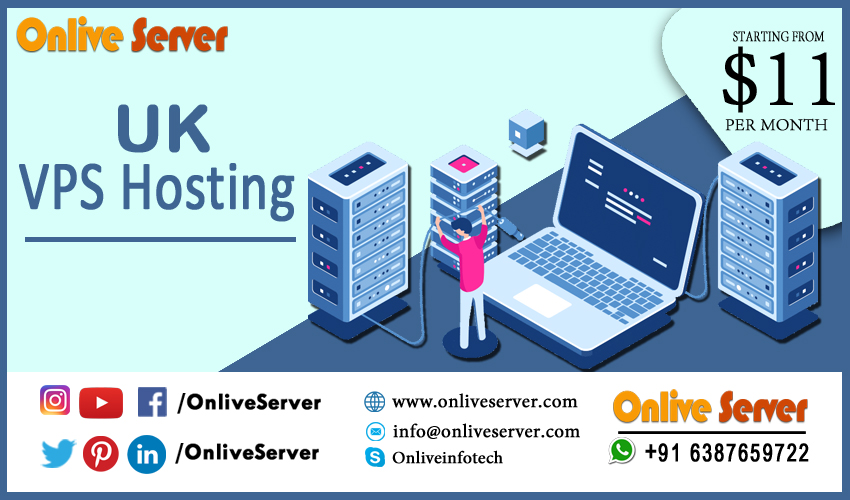 UK VPS
Residences are built on pieces of land. Everyone knows that. They are places where the residences stand. There is hardly a person who does not know what a website is. Now, all websites online require a hosting space. It's the space that will store all the data present on the websites safely. Now, what is VPS? The full form of VPS is a Virtual Private Server. This 'private space' can host a website along with its contents. This Virtual Private Server is online. How is it private? In that, it's explicitly for a website. No other person shares it. A UK VPS is like a 'private room' for a website online.
Processor / Cores / Threads / RAM / Space
Location
Monthly
Action
A UK VPS is responsible for hosting the entire data and content on that website. It is also responsible for "serving up" a website when people search for it online.
VPS Hosting – How does it function?
The basis of operation of VPS server hosting is 'virtualisation technology'. What does virtualisation technology do? It divides a server into quite a few individual private servers.
It would be right to conclude that a UK VPS is an autonomous private room in an enormous house. A website can use a room independently without sharing it.
What is the implication? A website is going to have its personal storage, RAM, bandwidth, etc. Happenings in the other rooms won't affect it.
Shared hosting is different from VPS server hosting. How? A shared server hosts a website. The website utilises resources and capabilities along with several other websites.
Choosing a Hosting?
Imagine a UK VPS as an autonomous space in a hotel. Imagine a shared server as a great dorm room that has bunk beds. Does a VPS not seem like a better place for hosting a website?
Of course, there may be people who would prefer a bed in a dorm room. They may have a tight budget and could be okay sharing resources with others. There are also people who would like a private room better. They may want freedom, scalability, and discretion and better living standards.
Likewise, owners of websites that require a dedicated private server will prefer VPS server hosting. In that way
Their websites won't be affected by happenings in websites
They can access resources committed to their websites. Thus, they can scale as they wish to
There are also people who will prefer a shared server. Who are they? They are people
Keen on saving costs on hosting their websites
Who doesn't mind sharing space, RAM, bandwidth, speed, etc.?
They will do well by checking out the diverse OSs that shared hosting offers. A case in point is premium Linux hosting. It offers better overall security.
Some reasons for opting for VPS hosting
A website that has its personal private server is undoubtedly more secure. A UK VPS suits people who want protection against bugs, viruses, privacy attacks, etc.
A sure thing about a website on a VPS is that it will be fast. A VPS has resources dedicated to the advantage of the website. The website gets an environment very favourable for it to work fast. There are fewer technical anomalies that generally lessen the speed.
What do the above advantages of better speed and security implications for businesses with their websites on a VPS? Their customers are guaranteed a great experience. How? They will experience smoother navigation, and several errors will not happen.
A business that chooses a VPS for its website will have more control over its server settings. The advantage is that it will be able to adjust to the requirements of its customers well.
People hosting an online store must ensure that the payment particulars of their customers stay secure. They must pass a PCI check. A VPS will be of help in passing the check.
Processor / Cores / Threads / RAM / Space
Location
Monthly
Action
Examples of which hosting will suit which business
Now, we look at choosing hosting from the standpoint of a business. Imagine a small business owner, like a plumber, with a website that experiences little traffic. He needs the website generally to display the services it offers and its contact information. Shared hosting is going to suit him more. It costs lesser, with an average monthly cost of $3 to $10. Moreover, the person need not possess any technical expertise to manage his server.
A person who opts for shared hosting can rest assured of the security of his server. He also need not worry about anything related to its administration. What is the reason? All these are the responsibility of the hosting provider. What is the advantage? The person has more time in hand to concentrate on his business!
Now, picture a great e-commerce business that happens to sell a great many products online. The business is bound to receive great amounts of traffic on its website. Folks are going to make online payments to purchase their products. This is a situation where shared hosting is going to greatly inapt. This situation warrants VPS server hosting.
Some words before we leave
The hosting plan that a person or a business chooses depends significantly on what they expect from their website. Now, VPS Server Hosting offers quite a few advantages that are not possible with shared hosting. Nonetheless, each hosting option has its share of benefits.
What does a person or a business do before opting for a web hosting plan for their website? They have to consider the sort of features that they have the most interest in.