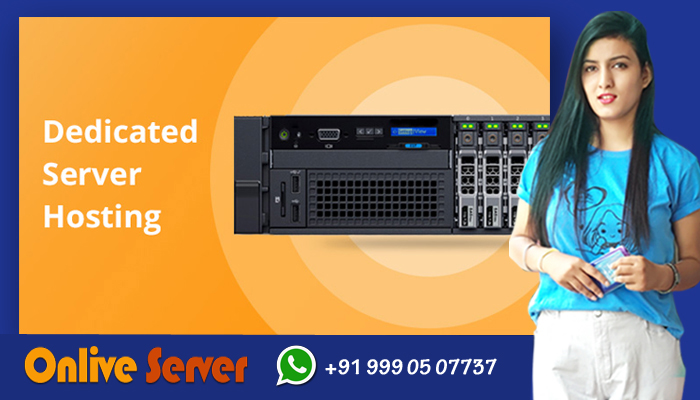 Why Should You Invest in a Cheap Dedicated Server?
You may have heard the expression "Cheap Dedicated Server" and pondered what it implied or how it could be advantageous to you and your business. Basically, Dedicated Server Hosting offers the abilities and assets of a whole server to one business or site without sharing that server with different locales and organizations. A Dedicated server hosting is a sort of web hosting administration in which an organization or an entrepreneur rents a whole server for a restrictive utilization of the client. This implies a web server is only rented to your site and you have total control over it. A Dedicated Server Hosting is a brilliant decision for enormous organizations and associations, which require heaps of circle space, rapid web, an abnormal state of web security and even the ability to handle colossal web movement.
Processor / Cores / Threads / RAM / Space
Location
Monthly
Action

France Dedicated Server – DSX1 – Intel Xeon-D 2123IT – 4c/8t/3.0GHz, 32GB RAM, 2x 2TB HDD SATA
Gravelines, France
$110

Germany Dedicated Server – DSX1 – Intel Core i7-2600 – 4c/8t/3.80GHz, 16GB RAM, 1 TB SATA
Kassel, Germany
$69

Hong Kong Dedicated Server – DSX1 – 2x Intel Core i3-4150 – 4c/8t/3.50 GHz, 8GB RAM, 1TB HDD
Hong Kong
$249

India Server – DSX1 – Intel Xeon E3 2136 - 6C/12T/4.50 GHz, 16 GB RAM, 480 GB SSD raid 1
Noida, India
$149

Malaysia Dedicated Server – DSX1 – Intel Xeon E3-1275 – 4c/8t/3.80GHz, 8GB RAM, 1TB SATA
Malaysia
$140

South Korea Server – DSX1 – Intel Xeon L5630 – 4c/8t/2.40GHz, 8GB RAM, 1TB SATA
Seoul, South Korea
$89

Thailand Dedicated Server – DSX1 – Intel Core i7-4790 – 4c/8t/4.00 GHz, 8GB RAM, 500GB HDD
Bangkok, Thailand
$149

Turkey Dedicated Server – DSX1 – Intel Xeon E3-1240– 4c/8t/3.7GHz, 8GB RAM, 2x 500GB SATA
Istanbul, Turkey
$89

USA Dedicated Server – DSX1 – AMD Quadcore – 4c/8t/3.0Ghz+, 16 GB RAM, 1TB SATA
Kansas City, USA
$79
Without a doubt, shared server Hosting is less expensive than Dedicated Hosting Server and as another business, you may ponder whether purchasing a dedicated server Hosting is justified regardless of the speculation. The response to this question relies on what your arrangements are with your site. On the off chance that you have a basic blog site. That you don't anticipate expanding at any point in the near future. Which won't attract numerous guests the not so distant. Then a common Hosting or a VPS will do fine and dandy.
Assuming, be that as it may, you're propelling an eCommerce site. Which will attract huge movement to your web shop, a dedicated server is an absolute necessity if not from an accessibility point of view. Then in any event from an installment handling security angle. Likewise, on the off chance that you require expanded server power and particular programming design. A Cheap Dedicated Server can get that going, and you'll see that it's justified regardless of the venture.
Dependability
The magnificence of Dedicated server Hosting is that you don't need to stress over different sites spending. All your data transfer capacity when you require it most. When you have a committed server, you likewise don't need to stress. Over different organizations on that server sapping every one of the assets. In this way, Dedicated server hosting makes server crashes a great deal more far-fetched and gives. Your site the capacity to offer solid support of substantial volumes of movement. While offering things like video spilling and fantastic pictures in the meantime.
Adaptability
As your business develops and your site extends, you'll unavoidably require more space and assets. Dedicated hosting permits you to get extra space a great deal more effortlessly. You migrating to another server or even to another hosting supplier. This sort of hosting has the upside of giving you the chance to scale up with a base measure of an object.
Propelled Technical Supports
A Dedicated Server Hosting offers you a chance to take administrations of cutting edge specialized support. Provides your trusted committed web Hosting service. It could even offer counsel and data that you may require to investigate your site issues. Overhaul web server settings and different capacities to stay up with the latest and looking proficient.
Conclusion
Organizations wanting to produce income through. Their online nearness should consider changing to a committed server hosting in the event that they haven't officially done that. Just a dedicated Hosting Server can furnish you with the sort of full control over imperative parts of dealing with your online store. Whether it's control over the designation of server assets, control over server arrangement or control over business notoriety and security, a dedicated server will offer you more room in altering your server surroundings to the particular needs of your business. Also the slugs evaded because of the way that the accessibility of your online store will be guaranteed by more grounded server uptime ensures.