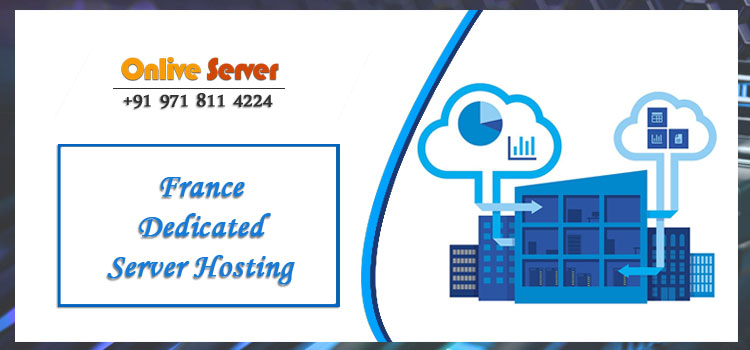 Affordable France Dedicated Server to give Online Presence to your Business
In today's world, online business is the most trending way to introduce our business worldwide. Without it, we can't introduce our products and services to the world so it's essential for our business promotion. We bring France Dedicated Server Hosting solution for hosting of your website and give it an online presence. Online presence of our business helps to increase our website visitors worldwide.
Processor / Cores / Threads / RAM / Space
Location
Monthly
Action

France Dedicated Server – DSX1 – Intel Xeon-D 2123IT – 4c/8t/3.0GHz, 32GB RAM, 2x 2TB HDD SATA
Gravelines, France
$110

France Dedicated Server – DSX2 – Intel Xeon-E 2136 – 6c/12t/4.50GHz, 32GB RAM, 2x 500GB SSD
Gravelines, France
$139

France Dedicated Server – DSX3 – Intel Xeon-D 2141I – 8c/16t/3.0GHz, 32GB RAM, 2x 4TB SATA
Gravelines, France
$159

France Dedicated Server – DSX4 – Intel i7-7700K – 4c/8t/4.5GHz, 64GB RAM, 2x 960GB NVMe + 4TB SATA
Gravelines, France
$199

France Dedicated Server – DSX5 – AMD Epyc 7351P– 16c/32t/2.9GHz, 128GB RAM, 2x4TB SATA
Gravelines, France
$299
On the basis of customer demand, we provide different types of hosting packages and hosting services. You can choose to host services as per your business need as well budget. We provide you quick and active work place where you will feel comfortable to work with. As well as you will get a highly secure server with a protection of a firewall. It protects your server from any type of server attacks, malicious software, and blocks all the unnecessary requests. We support both Linux and windows based web hosting server. You can choose any one on behalf of your business need. Generally, we offer CentOS, Fedora Core, Red Hat, Debian, Ubuntu, BSD systems FreeBSD, NetBSD, OpenBSD and windows Server 2008-2012.
Apart from, we give full right to access the whole server so you can do any changes and update it if required. We provide a quick and easy solution regarding your any server issue. Our highly experienced technical staffs are always available for your support. You can contact them anytime, they will respond you very quickly. Its data center availability nearby France will give high performance and maximum up-time to your server. You can make your web hosting more effective and attractive by using our Cheap Dedicated Server France. With fully managed control panel support you can easily host multiple domains, email accounts, FTP accounts and much more. We support MySQL & MS SQL databases to save your large amount of data. By using our dedicated resources you will be able to give a nice growth to your business.