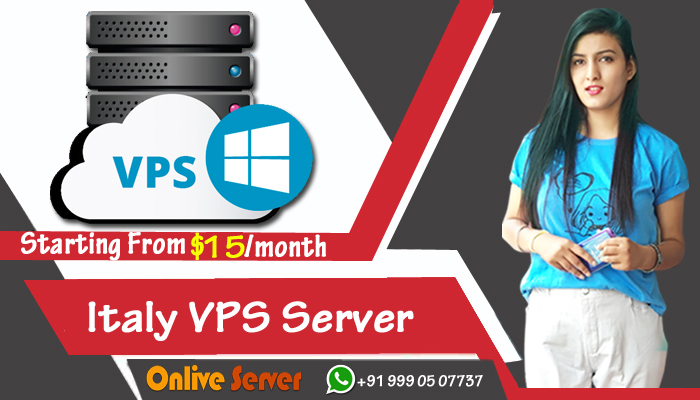 Italy VPS Server
Onlive Server Introducing today their New Brand Italy based cheap VPS Server Hosting plans that can be activated quickly and easily. Italy VPS Server next-generation technology, where you can install any application or software as per One-Click. It is designed with pure simplicity in mind, that smoothly run an online website without server failure. Italy VPS Server gives high standards of performance and reliability. It is cost effective Hosting solution to host your online project.
Processor / Cores / Threads / RAM / Space
Location
Monthly
Action
Onlive Server web hosting provider company that is launched their robust and reliable Italy VPS hosting plans within limited budget. Cheap VPS Server Italy is a cost-effective way of launching your website in Italy location. Never face slow down the performance of a website and instantly loading a website. It is fine and ideal choice for growing business website, Gives First impressions on a website. Another thing to consider Italy VPS Server is unlimited bandwidth and high storage. An extremely good choice for a heavy website without spending much cost.
Italy VPS Server – Incredible Power & Flexibility
Global Data Center: Nearest Milan in Italy
100% SSD Storage
Unlimited Bandwidth
Premium 24/7 support
Free Account Migration
Backup and Disaster Recovery
Linux/Windows OS Available
Redundant network
Fastest: Setup in 1-2 hour
Exclusive Italy VPS Server Hosting Plans
Italy VPS Server is an ideal Hosting solution for the beginner or non-technical users. Here you will initially pay for a set amount of web space, RAM and CPU. Get higher flexibility and reliability that is great for extra power. The costs of Italy VPS will rise as you add more resources. Having a quality server that making the great interface on site. If your website connected with false hosting provider then site face higher risk of getting blacklisted by search engines and spamming. Italy VPS gives advanced security with an installation of firewalls and server security that means outliers incapable to access the account or website. the user can host their multiple projects or websites on Italy VPS that give higher control and manage with total autonomy. Both operating system platform available (Linux and windows all edition).
Web Control Panels and CMS
Olive Server gives Italy VPS plans simple and easy for customers. Give chance to choose favorite CMS – such as Java, Python, Ruby on Rails, Microsoft ASP.NET, Perl, PHP etc. Also Free installation of web control panels like – cPanel, Plesk, Webmin, DirectAdmin, ClusterCS, Froxlor, ISPConfig, OpenPanel, VestaCP, Virtualmin Pro and Many More Web panel available.
Get ready to buy Italy VPS Server Hosting!!!
Our next generation based Italy VPS Server hosting solution, help customers to save time and money. Also, increase website performance and maintaining an easy-to-use interface. Make the website more attractive. Get more profit and gaining online popularity with Italy VPS Server.