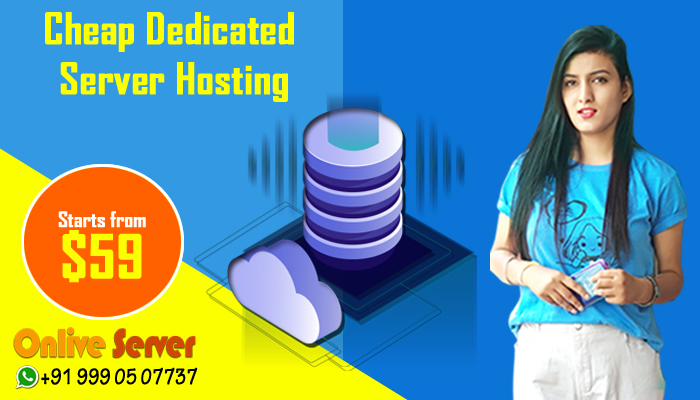 If you want your business to be truly successful, you will need to ensure that you have a powerful online presence. so our company offer Italy VPS Hosting and Dedicated Server that can greatly affect this is the website hosting option that you choose for your website. Our company offer a lot of benefits for your business that is one of exclusively for your business. It offer complete control to client. our servers is available with managed and unmanaged profile, if you have the ability and the time to manage the server then go for the unmanaged server option which is also cheaper. choose the managed our Italy VPS Hosting and Cheap Dedicated Server. With this option your site will be managed by the experts. We are provide next level of Windows and Linux based VPS Hosting and Dedicated Server that is best suitable for developers, innovative startups, businesses and many more industries. We provide the speed, reliability, and the flexibility. We offer the great flexible, no-contract servers that you can cancel anytime.
Processor / Cores / Threads / RAM / Space
Location
Monthly
Action

France Dedicated Server – DSX1 – Intel Xeon-D 2123IT – 4c/8t/3.0GHz, 32GB RAM, 2x 2TB HDD SATA
Gravelines, France
$110

Germany Dedicated Server – DSX1 – Intel Core i7-2600 – 4c/8t/3.80GHz, 16GB RAM, 1 TB SATA
Kassel, Germany
$69

Hong Kong Dedicated Server – DSX1 – 2x Intel Core i3-4150 – 4c/8t/3.50 GHz, 8GB RAM, 1TB HDD
Hong Kong
$249

India Server – DSX1 – Intel Xeon E3 2136 - 6C/12T/4.50 GHz, 16 GB RAM, 480 GB SSD raid 1
Noida, India
$149

Malaysia Dedicated Server – DSX1 – Intel Xeon E3-1275 – 4c/8t/3.80GHz, 8GB RAM, 1TB SATA
Malaysia
$140

South Korea Server – DSX1 – Intel Xeon L5630 – 4c/8t/2.40GHz, 8GB RAM, 1TB SATA
Seoul, South Korea
$89

Thailand Dedicated Server – DSX1 – Intel Core i7-4790 – 4c/8t/4.00 GHz, 8GB RAM, 500GB HDD
Bangkok, Thailand
$149

Turkey Dedicated Server – DSX1 – Intel Xeon E3-1240– 4c/8t/3.7GHz, 8GB RAM, 2x 500GB SATA
Istanbul, Turkey
$89

USA Dedicated Server – DSX1 – AMD Quadcore – 4c/8t/3.0Ghz+, 16 GB RAM, 1TB SATA
Kansas City, USA
$79
Our Cheap Dedicated Server Hosting plans is a fully managed hosting service. You can upgrade or downgrade the VPS hosting resources, install customize applications and run any program. We are one of the best and cheapest VPS hosting provider in world. Our Control panel simplifies the VPS management task. cPanel and Plesk are the industry leading control panels that are available free with our hosting plans. cPanel works like CentOS and Plesk with CentOS, Debian and Ubuntu. Using the control panel, you can manage websites, emails, databases and many more.
Cheap VPS Hosting And Dedicated Server Plans Are Fully Managed:-
Control panel installation and configuration
Third party software installation
Linux security and hardening
CMS and Web application installation
Database optimization
Network fine tuning
Security optimization
Kernel patch updates
Malware, virus detection and protection
Installation of security patches and updates
Spam protection
Database and Website security
Hardware and network related issues
Great value for the price
24×7 servers support in case of hardware failure
Solid reputation with good reviews
Premium network company
Protection from increasingly common DDoS attacks
Why Choose Italy VPS Hosting?
Full root access:- Our Italy VPS Hosting comes with full root access which provide administrator access over your hosting environment, along with the ability to install custom software without any restrictions. our Server Management Panel gives you full control of the server with actions as Start, Stop, Rebuild and many more.
Integrated cPanel:- Our VPS plans comes with a pre-installed cPanel such as MaestroPanel, OpenPanel, Plesk, ServerSuit, SysCP, Usermin and many more. It helps you manage your hosting environment efficiently.
Fast & simple:- Our Server Hosting Plans are powered with increased flexibility and control. Our KVM VPS servers are plan to provision immediately.
Worldwide locations and 24/7 support:- onliveserver.com has many datacenters around the world wide. So you never worry about latency, as there is always one in a location nearby. All locations have DDoS protection. 24/7 Support that puts the power to managed the server the way you want, at your fingertips. We help you reduce your server management time, so you can focus on running your business.
Onlive Sever is the Leading Web Hosting company which are provide excellent VPS Hosting and Dedicated Server Hosting Plans at a very Impressive price. we provide best services with enormous amount of flexibility with each of the plans. Its efficient to increase the performance of the website. You can also carry out advanced administrator options. Using the Serves Hosting, lets you have about regular updates, daily maintenance as well as security issues. Professional Technical support team makes the user get carefree service with full efficiency on the dedicated server. We are committed to client satisfaction and want to make sure that every customer feels right at home. we support PHP, Perl, Python and Ruby on Rails. Coming now to databases, We support an unlimited number of MySQL databases which will provide several break through capabilities that will enable your company scale database operations with confidence.