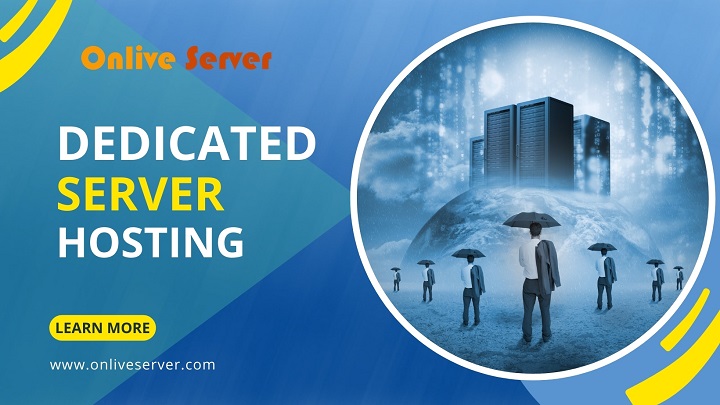 Cheap Dedicated Server Hosting
Onlive Server offers Cheapest Dedicated Server Hosting Plans in your range that fits into your business needs. Our Canada Dedicated Server Hosting offers managed Dedicated Hosting Solution that provides flexibility for digital business owners to configure their own server by choosing a range of customization option are: choice of Operating system (Linux/ Windows), RAM, Web Hosting Control Panels, Firewalls, Backups, and Raid, etc. Onlive Server supply Managed Dedicated Server Hosting Services that are available on both platforms like as Windows and Linux and we have own data center in 30 pulse countries with all type of facilities such as with 24x7x365 digital, electronic, and physical security. Recently in Canada, our Datacenter is Located in Montreal.
Processor / Cores / Threads / RAM / Space
Location
Monthly
Action

Canada Server – DSX3 – Intel Xeon E3-1270v6 – 4c/8t/3.8GHz, 32GB RAM, 450GB SSD
Montreal, Canada
$159

Canada Server – DSX5 – Intel 2Xeon E5-2630v3 – 16c/32t/2.4GHz, 128GB RAM, 2TB HDD
Montreal, Canada
$299
Why Canada Dedicated Server Hosting is Good for You?
Onlive Server optimizes your Cheap Dedicated Server Hosting Services professionally for security, availability, and performance. We are providing Canada Dedicated Server Hosting plans at just starting to price $99/month just for your with these configurations are – Intel Xeon E3-1245v5 – 4c/8t/3.5GHz, 16GB RAM, 2TB HDD. There are enough reasons why our Cheapest Dedicated Server is the best fit you're accelerating your software or website's growth. Dedicated Server Hosting Canada is non sharing hosting platform. Server and its associated resources like bandwidth, storage, RAM, etc. are accessible to a single client, which ensures that critical applications and complex websites are run without getting disturbed by other resources.
Here are a few reasons why our Dedicated Server hosting is good:
Free Firewall Software.
Free Ping Monitoring.
99% Uptime.
No Setup Cost.
DDoS Protected Dedicated Servers.
Dedicated Account Manager.
Quick & Easy Migration.
Free Remote Reboot & Root Access.
CMS integration.
Cpanel/WHM Support.
Why Choose Best Dedicated Server Hosting?
Onlive Server offers best Dedicated Server Hosting in Canada at acceptable price to our customer with fully managed dedicated hosting services. Apart from that they supply Hosting Services all over the World with maximum flexibility and full root access facilities for all your business needs ensuring smooth execution of your business activities.
There are some features are elaborate blow:
Easy to use Parallel Plesk/cPanel control panels.
Low latency data centers in More than 30 countries.
Layered Network, Data, and asset security.
Faster deployment and configuration of Linux/Windows dedicated servers.
High-performance (Intel Xeon processors).
Scalable data center architecture to faster growing business needs.
Original hardware from industry-leading brands.
95% robust SLA bagged network uptime.
24*7 technical support Via Call, Email, Skype and Live Chat.
Best Dedicated Hosting Plans & Configuration.
Want to See Your Business on Top – Select Our Canada Dedicated Hosting
We Provide an Awesome Service to our client with 100% customer satisfaction. On top of fully managing your server, we also pro-actively monitor your server and all of its services running on it. Our Cheap Dedicated Server Hosting provides outstanding performance at a very low cost. We use the latest & customizable enterprise level server technology along with leading Intel Xeon processors providing optimum level performance.
Our Canada Dedicated Server Hosting Plans are Mention Below:
Canada Dedicated Server Hosting – DSX1 – Intel Xeon E3-1245v5 – 4c/8t/3.5GHz, 16GB RAM, 2TB HDD : $99
Canada Dedicated Server Hosting – DSX2 – Intel Xeon E5-1630v3 – 4c/8t/3.7GHz, 32GB RAM, 2TB HDD : $139
Canada Dedicated Server Hosting – DSX3 – Intel Xeon E3-1270v6 – 4c/8t/3.8GHz, 32GB RAM, 450GB SSD: $159
Canada Dedicated Server Hosting – DSX4 – Intel Xeon-D 1540 – 8c/16t/2.1GHz, 64GB RAM, 2TB HDD: $199
Canada Dedicated Server Hosting – DSX5 – Intel 2Xeon E5-2630v3 – 16c/32/2.4GHz, 128GB RAM, 2TB HDD: $299
Canada Dedicated Server Hosting – DSX6 – Intel 2xXeon E5-2650v3 – 20c/40t/2.3GHz, 256GB RAM, 2TB HDD: $499
Our Canada Dedicated Server Hosting Services:
Network Facility: Our Network is spread across worldwide different geographical area to support demands of organization. Our excellent technical support team is always available in nearest data centers for your help, so you don't worry about our support.
Personalized Experience: We provide the complete flexibility to our customer and provide customization option to customize dedicated hosting packages. Let our experts know what exactly you want and you will be presented with the same server settings, applications, and configurations.
Multi-level Security: We are providing multi level security to our customers for take their business to next level and new height. We deployed best tools and technologies, including biometric scanners, card key systems, vulnerability scanners, and to protect your business data and information against all miscellaneous attacks.
Need Help?
Our team of system engineer monitors and managed your dedicated servers round-the-clock. If you want to any info regarding our Canada Dedicated Server hosting packages and buy our dedicated hosting packages then connect to the experts at any point of time through Call : +91 971 811 4224, Email, Skype: ONLIVEINFOTECH and Email.