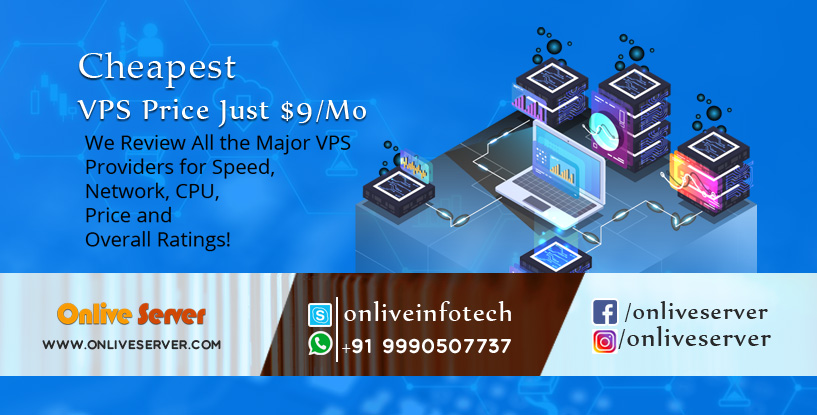 Cheap VPS Linux Hosting Plans
Onlive Server offers different types of server hosting packages with multiple requirements. As a leading server hosting provider, we will maintain the main security aspect that helps improve the full productivity of key websites. If you choose our service, you don't have to worry about confidential data. Cheap VPS Hosting is the preferred choice among business people to easily achieve their goals. Cheap VPS Hosting is one of the most popular hosting goals for companies. Most of them choose our service for the development of their business.
Processor / Cores / Threads / RAM / Space
Location
Monthly
Action
Advantages Of The Cheap Linux VPS Hosting:
Currently, the trends in web hosting have changed dramatically. For this reason, many companies have multiple options for opting for shared web hosting. Of course, most companies prefer a shared hosting platform to save a lot of money. However, VPS Hosting is the option that is worth it. For this reason, Cheap Linux VPS hosting is becoming increasingly popular among many businesses and individuals. VPS hosting offers several virtual partitions and these remain independent. The growing demands also lead to improvements in virtualization, which significantly improves the reliability and performance of the VPS Hosting.
Processor / Cores / Threads / RAM / Space
Location
Monthly
Action
Extremely Reliable Windows and Linux VPS Hosting
Cheap Windows and Linux VPS hosting is not only convenient but also an extremely reliable option. With our affordable VPS hosting plans, you can experience both the performance and flexibility that will help you manage your website. You can also easily test a wide range of applications. We offer cheap Windows VPS hosting packages tailored to the needs of the company. These are very convenient and extremely inexpensive. All in all, they are ideal for small businesses with different needs. Everything is managed through a virtual private server.
Today, Cheap VPS Hosting has become the most preferred choice over others. It is the ideal hosting solution for any type of business, especially for small and medium-sized businesses. The virtual private server effectively helps many companies achieve their goal without complications. Above all, flexibility in Cheap VPS Hosting servers is always exceptional. If you want to meet your business needs, you need to consider our Cheap VPS Hosting. It offers control at all levels and the price of Cheap Windows VPS Hosting is also very affordable.
Frequently asked questions about VPS hosting
What are the advantages of VPS hosting?
First of all, it is cheaper and is perfect for any business. We offer various VPS plans that can be customized to meet all your needs. Of course, most hosting plans are also available to meet your company's needs.
What is the difference between dedicated server and VPS hosting?
In general, the Dedicated Hosting service is considered the perfect platform for hosting websites and resource applications. VPS Hosting works very similarly to the standalone service, which can coexist on a single service. People prefer this option for their convenience.
Can I install software on VPS Hosting?
Full access to VPS Hosting control is usually important for installing third-party applications. If you use our service solutions, there is no need to face complications when installing the application.
Of course, our server plans are fully managed and we only offer server solutions at an affordable price with no additional costs. We offer semi-managed and fully managed service solutions. We are Cheap Linux VPS Hosting to offer our customers the best server solutions.
Yes, we offer fully managed and secure VPS server hosting. It also has its isolated RAM or VPS and all server resources. Unlike shared hosting, VPS is a better option and your data is more secure in the virtual environment.