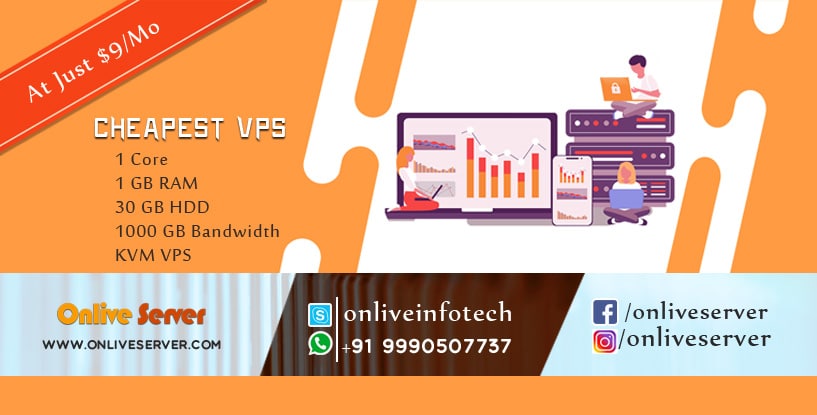 Cheap VPS Hosting Plans
VPS hosting is when you only use a single server and do not have to share the server with other users. You are the controlling person and can adapt your server according to your requirements and the requirements of your domain. Although VPS servers are expensive, you get several features and options that are worth paying for. Cheap VPS Hosting is the right choice if your website is visited by many people within a very short time.
Processor / Cores / Threads / RAM / Space
Location
Monthly
Action
Uptime
All website owners would prefer that their website be available at all times. This is because they lose customers every time it fails. It's always better to ask a web hosting company about the percentage of availability. It's better to work with companies whose availability is at least 99.99 percent a year.
Customer reviews
Many web hosting companies usually promise to do many things for the customer. However, only previous or current customers can give an honest testimony of their experience with a company. It is always very important to work best companies that have excellent positive reviews. If previous customers are satisfied, likely, the potential customer is also satisfied.
Processor / Cores / Threads / RAM / Space
Location
Monthly
Action
Hardware and software
It is important to choose a company that meets all the hardware and software requirements that your company needs. This is the only way Cheap VPS Hosting is perfect for the company.
Price
The cost of Cheap VPS Hosting a particular company should always be considered. While it is not advisable to compromise quality in price, it is always better to work for a company with reasonable prices. Windows and Linux VPS Hosting is usually more expensive than shared hosting, but the price shouldn't be inadequate. The potential customer should take a look around to ensure that the hosting company they have chosen is excellent value for money.
That's how it works
Do you know the fact that PCs used to be very large before the small version of them came on the market? Cheap Linux VPS Hosting is quite large and also has a physical existence. Like any other PC, VPS servers have RAM, microprocessors, hard drives, etc. If a computer is designed to manage a large amount of data, you can call it a server. On the other hand, if you use such a computer that only works for your website.
Cheap Linux VPS Hosting Can Be Divided Into Two Main Parts, Which Are Described Below:
Unmanaged: Unmanaged Cheap Linux VPS Hosting means that you are the one who controls the server. Therefore, you are responsible for the maintenance of the server.
Managed: on the contrary, you can hire another company that not only maintains the server but also ensures that it continues to function properly. This procedure is called a managed server. You are only responsible for sending the information to the hired company. In general, a managed Linux VPS server can provide features such as a 24×7 help desk, 24×7 monitoring, operating system update, virus and malware scanning, spam filtering, kernel, and DLL update, etc.
Conclusion
Linux VPS Hosting has many advantages, and there are some factors to consider when choosing a Linux VPS Hosting company. A person who realizes that a Linux VPS Hosting is not what they need can still opt for shared web hosting. With this type of hosting, a server is shared with several other websites. It's pretty cheap and is suitable for small websites and blogs that don't contain confidential information.