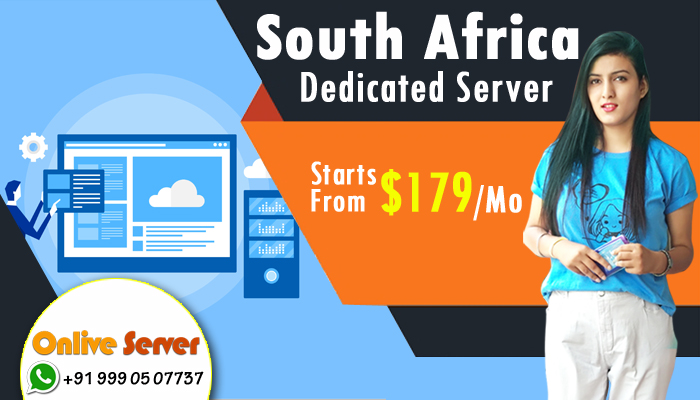 Onlive Server supply high quality South Africa Dedicated Server with Superior execution, Scalability, dependability and availability at cheapest price. We maintain our efforts to establish safety to thorough norms. Just our affirmed Server Engineers have guide access to the datacenter and individual servers controlled by broad CCTV checking. We have a group of master experts checking the server farms 24 hours a day, guaranteeing that any potential issues are avoided before they can even happen.
Processor / Cores / Threads / RAM / Space
Location
Monthly
Action

South Africa Dedicated Server – DSX1 – Intel Xeon E3-1230 – 4c/8t/3.30GHz, 16GB RAM, 2 x 1TB SATA HDD
Johannesburg, South Africa
$179

South Africa Dedicated Server – DSX2 – Intel Xeon E3-1230 – 4c/8t/3.30GHz, 24GB RAM, 2 x 1TB SATA HDD
Johannesburg, South Africa
$229

South Africa Dedicated Server – DSX3 – Intel Xeon E5-1620 – 4c/8t/3.80GHz, 32GB RAM, 2 x 1TB SATA HDD
Johannesburg, South Africa
$279

South Africa Dedicated Server – DSX4 – Intel Xeon E5-2620 – 6c/12t/2.50GHz, 64GB RAM, 3 x 1TB SATA
Johannesburg, South Africa
$379
We have numerous customers from presumed establishments and well-know companies. We have our equipment and our own network; we have 24 x 7 hours specialized support accessible for our clients question with a choice of 32bit or 64bit Windows and Linux working frameworks. We offer repetition arrangement, Load adjusting, completely managed dedicated equipment firewall, Database Encryption arrangement, DDOS assurance, completely managed constant Data Protection backup.
We give an in-house support group for the greater part of our completely managed servers with control board. We give Services the world over to serve you super quick stacking speed. Our service group with specialized information is prepared to help you 24*7 hours. We give a 99% uptime guarantee over our administration and you are allowed to upgrade whenever with least downtime. We screen the servers 24/7 hours to recognize potential issue and most recent equipment stage to guarantee execution.
All South Africa VPS and Cheap Dedicated Server hosting accompany a thorough arrangement of components and administrations. With these components included at no extra cost, you can quicken organization and enhance your aggregate cost of operations. Onlive Server Technology as a VPS and Dedicated Hosting supplier genuinely comprehend your business needs and give the best tweaked arrangement according to your datacenter.
We offer an extensive variety of Linux/Windows VPS hosting and Dedicated Hosting arranges that can be altered according to your business require. Pick the best Linux/Windows Dedicated and VPS hosting prepares of your competitors. Any OS Choice We presently supports CentOS, Windows Server 2008, Windows Server 2012, and Ubuntu. What's more, you can later change to some other OS we offer at whatever point you like, with no extra cost. Upheld OS are setup inside 4 hours. We offer 24 x 7 Support, Free OS setup, Free Remote Reboot, TCP Speeding up, Free OS Reinstallation, 99.99% Uptime, cPanel/WHM, Free Server Migration, Skype support, Network Monitoring, Emergent Recuperation and so forth.