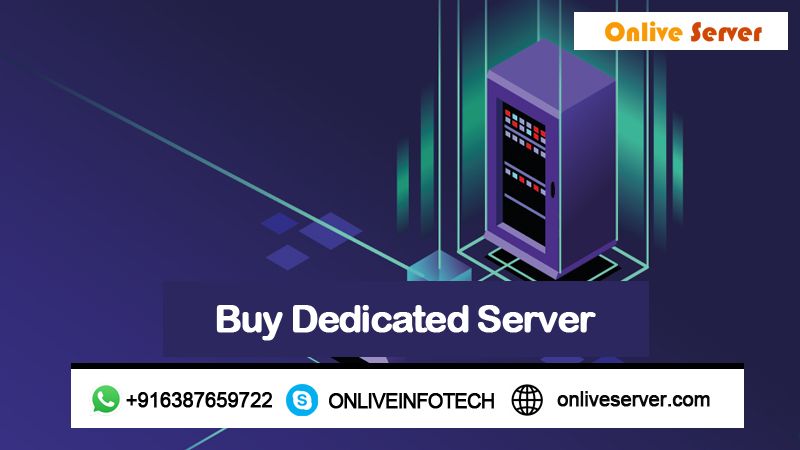 Fastest Cheap Dedicated Server Hosting
Onlive Server with regards to web facilitating is committed facilitating where you have a whole server devoted to your requirements. As a rule, a cheap dedicated server is not actually reasonable – all things considered, you get an entire machine with huge loads of data transfer capacity, extra room, and figuring power. In any case, ongoing industry patterns – reusing old servers, rivalry with hyper-scale cloud specialist organizations, and additional server farm limit – imply that costs have tumbled down to the degree that a portion of the dedicated server hosting bargains recorded here is just about as modest as the normal VPS (Virtual Private Server).
We've recorded the best modest dedicated server bargains available with something for everybody here. Assuming you've found a more ideal arrangement that is deserving of incorporation, Note that costs do exclude neighborhood charges, and the costs cited are on an every-month premise with a year contract.
Pick the
Cheap
Dedicated Server Hosting Plan
Processor / Cores / Threads / RAM / Space
Location
Monthly
Action

France Dedicated Server – DSX1 – Intel Xeon-D 2123IT – 4c/8t/3.0GHz, 32GB RAM, 2x 2TB HDD SATA
Gravelines, France
$110

Germany Dedicated Server – DSX1 – Intel Core i7-2600 – 4c/8t/3.80GHz, 16GB RAM, 1 TB SATA
Kassel, Germany
$69

Hong Kong Dedicated Server – DSX1 – 2x Intel Core i3-4150 – 4c/8t/3.50 GHz, 8GB RAM, 1TB HDD
Hong Kong
$249

India Server – DSX1 – Intel Xeon E3 2136 - 6C/12T/4.50 GHz, 16 GB RAM, 480 GB SSD raid 1
Noida, India
$149

Malaysia Dedicated Server – DSX1 – Intel Xeon E3-1275 – 4c/8t/3.80GHz, 8GB RAM, 1TB SATA
Malaysia
$140

South Korea Server – DSX1 – Intel Xeon L5630 – 4c/8t/2.40GHz, 8GB RAM, 1TB SATA
Seoul, South Korea
$89

Thailand Dedicated Server – DSX1 – Intel Core i7-4790 – 4c/8t/4.00 GHz, 8GB RAM, 500GB HDD
Bangkok, Thailand
$149

Turkey Dedicated Server – DSX1 – Intel Xeon E3-1240– 4c/8t/3.7GHz, 8GB RAM, 2x 500GB SATA
Istanbul, Turkey
$89

USA Dedicated Server – DSX1 – AMD Quadcore – 4c/8t/3.0Ghz+, 16 GB RAM, 1TB SATA
Kansas City, USA
$79
Book Now User-Friendly Dedicated Server from Onlive Server
Get laid out your objectives and host your web-based site on a committed server.
Onlive server farm is one of the most outstanding web facilitating suppliers that offer completely secure, great reasons, and Cheap Dedicated Server all throughout the planet utilizing trend-setting innovation. Our server farm gives the best arrangement on committed facilitating with an extraordinary rebate and with a custom design. A committed server is a strong choice for expanding your internet-based business and supporting traffic. Its costs aren't the least expensive, however, you positively get a great deal of bang for your business.
Disregard slow shared facilitating – get a server that is in a real sense only for you
Shared web facilitating can give off an impression of being of astonishing worth, with include stuffed items accessible for only a couple of dollars consistently. In any case, the fact of the matter is frequently totally different, and they're not generally the deals they appear.
Exceptionally low costs most likely mean the host is packing more clients onto every server, for example. The exhibition will be poor as there aren't sufficient assets to go around, and the additional heap could mean more server issues and vacation.
Dedicated facilitating infers that you likewise deal with how the server is designed. You can add and eliminate programming, introduce updates or change all settings, permitting you to upgrade the server for your particular requirements.
The best part is that dedicated server hosting facilitating contracts regularly accompany quick and learned help. The best suppliers will even screen your server for issues, as bombed benefits, and can frequently fix them before you've understood there was an issue.
This sort of force doesn't come modest, and in spite of the fact that there are some great information exchange bargains around, you can without much of a stretch go through $59-$110 every month and more on a fundamental bundle.
Instructions to Find Cheap Unmetered Dedicated Servers
A few organizations today are taking a gander at the chance of utilizing unmetered dedicated server hosting for their facilitating needs. They can offer various advantages, however, pick a quality help that is forthright with regards to all that they offer and the real expenses related to utilizing their servers. Know a portion of the disadvantages prior to picking this choice. We should take a gander at what unmetered servers truly are and the most ideal method for finding quality servers that are as yet reasonable.
What Is Unmetered Hosting?
There are numerous who erroneously accept that unmetered and limitless are exactly the same thing. Recall that they are very unique. Indeed, commonly, the unmetered plans have a cutoff in the measure of information an organization can get and send every month. The measure of traffic that you can get will consistently have a cutoff. The measure of genuine transfer speed that you have will assume an immense part in the measure of traffic you can get without going over your limits every month.
Subsequently, it is vital that you talk with the organization and have a decent comprehension of what you can utilize and contrast that and the measure of traffic that you hope to get all things considered. You generally need to track down this out before you focus on a host. Working with a devoted server can help you around here, however, as you will have the full power and assets of the server available to you. This is ordinarily a somewhat more costly choice, yet it implies that your guests ought not to have inconvenience with regards to getting to your site.
How Fast Is It?
Much of the time, Buy Dedicated Server has been considered generally lethargic. Be that as it may, it truly relies upon your necessities whether a server will be "slow" or not. For instance, assuming you have a blog that you set up a couple of times each week, and you get a few hundred perusers, utilizing a modest and probably lethargic unmetered server won't be a very remarkable issue by any means. It will in any case function admirably and your perusers won't see any stoppage at all, as long as you have a quality host behind you.
Be that as it may, regardless of whether you have a little site at this moment, you would like to ponder what's to come. What occurs assuming that your site abruptly gets more famous and your many guests transform into thousands or a huge number of guests? Will the facilitating organization for your unmetered dedicated server hosting have the option to increase your site and administration to satisfy that need without accusing you of extreme charges? This is something different that you will positively need to request from your host. With a devoted host, however, the data transmission velocities ought not to be a lot of an issue. In any case, you need to know current realities.