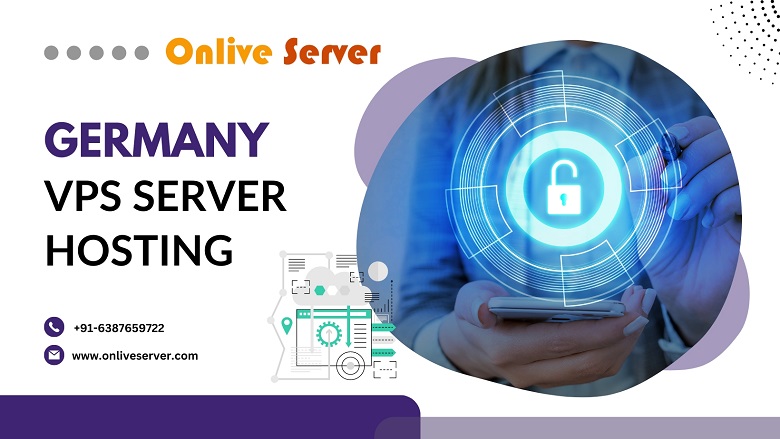 Germany VPS Hosting
You can easily use your existing Linux VPS plan for collaborative editing or files, spreadsheets, and documents. Presently, you will come across a myriad of note-taking tools that help you perform such tasks. You are familiar with MS Office 365 or G-Suite, which aid in school projects or presentation work. The general use of Linux Germany VPS Server is to host websites along with file sharing and email.
Processor / Cores / Threads / RAM / Space
Location
Monthly
Action
BUT WHAT IF –
– You've transferred your business WP website to someone else
– Or the specific project for which you need to host your site is now complete
Either way, the bottom line is you have no use for your website anymore! So, the question arises – What Else Can You Do with Your Linux VPS?
LET'S DIG DEEPER, SHALL WE!
In the words of Romania VPS hosting exponents –
Whenever you procure a Linus VPS subscription; anytime cancellation is not possible! Contrary-wise, you can only auto-renew it further. This can be quite a frustrating endeavour for business owners.
However, since you are already stuck with your existing Linux VPS plan, there's no point cribbing about it. Rather, you need to figure out what else you can use it for!
Fortunately, you don't need to look elsewhere to get the answers. Below are some clever ways in which you can make use of your existing Linux VPS hosting (besides for websites, emailing, and sharing files over your dedicated cloud server.
Follow closely!
You Can Use It for Collaborative Editing of Files, Docs & Spreadsheets
As top Romania VPS hosting specialists put it –
But rather than using them, why not simply install your very own collaborative real-time file editor like CryptPad.fr. It is mainly a privacy-oriented cloud office suite that aids in creating presentations, spreadsheets, documents, and even managing projects. You can even use them for whiteboards. In addition to these, you can even add the CryptPad Using Docker onto your virtual private server!
You Can Use Linus VPS for Video Teleconferences…
During this pandemic phase, all of us were forced to learn more about both clouds as well as desktop apps for quality video teleconferences. Romania VPS hosting specialists states users to use https://Meet.Jit.si for demoing features such as screen sharing, recording to DropBox, along with embedding etherpad docs.
But they also indicate that when a particular subject or course of discussion is too sensitive for regular email communication, no matter how secure the medium claims to be, it will always be prone to cyber assaults.
It is why top Romania VPS hosting experts suggest using your existing Linux VPS to host your very own web app for the teleconference. And with good reasons too!
Doing so –
– Ensures more privacy protection from unknown visitors
– Apt customization features to meet all your teleconferencing requirements
– Also, adequate security to meet all your particular teleconferencing needs
You Can Use Your Existing Linus VPS Hosting Plan For CRM Tasks…
Another way by which you can use your existing Linux VPS hosting plan is for Customer Relationship Management!
In the words of Germany VPS Server experts –
Customer Relationship Management Tools Are Used For the Following –
• Forging solid relationships with customers for selling better quality products and upgrades
• Keeping track of all possible list of potential customers using the sales funnels
• And providing a support request hub for your potential patrons
These Germany VPS server experts further state –
Zendesk and Salesforce label as the 2 most popular cloud-based CRM at present. However, an entire section of dedicated CRM apps can be used for logistics and optimizing work hours and organizational workflow.
Therefore, every small to medium-sized business runner should think of using cloud-based CMS on their existing Linux VPS hosting plan to achieve optimal insights and productivity to augment overall workflow!
You Can Use Your Existing Linux VPS to Conduct Server-Testing…
There are times when you simply cannot install server-level software which is untested. The proper way to do it is to test it and installing it correctly. Moreover, this installed but untested server software can often become prone to cyber-attacks or other vulnerabilities with time.
As top Germany VPS server specialists put it –
Using your Linux VPS as a staging system for testing server-level software could be a good, wise choice.
You can easily test your web apps or wish to benchmark your site performance over your VPS hosting with your staging system – this is all you want without worrying about downtime or misconfiguration faults taking place on the live set-up!
You Can Learn More About Server Security & Hardening Via Your Linus VPS Existing Plan…
Notable Germany VPS server specialists opine –
If you plan to go for another server hosting solution soon, then it would not be such a bad idea to bone up on your server security and hardening know-how. Furthermore, you can also use it to learn more about cost-free Cybersecurity tools.
Much to your knowledge – you can start by illuminating yourself with these following system hardening guidelines!
– You can use cPanel VPS hardening as a primer for your dedicated cPanel server hardening
– You can use the Cloud Server hardening, which easily applies to your particular bare metal dedicated server hosting
– And you can initiate Email authentication augmentations to reduce spoofing and BEC- Business Email Comprise assaults
Summary –
There you have it. Some clever ideas for you try out using your existing Linux VPS hosting plan. Try them out whenever you see fit. And if you are looking for quality LinuX Germany  VPS Hosting plans, always associated with a notable service provider in your region!