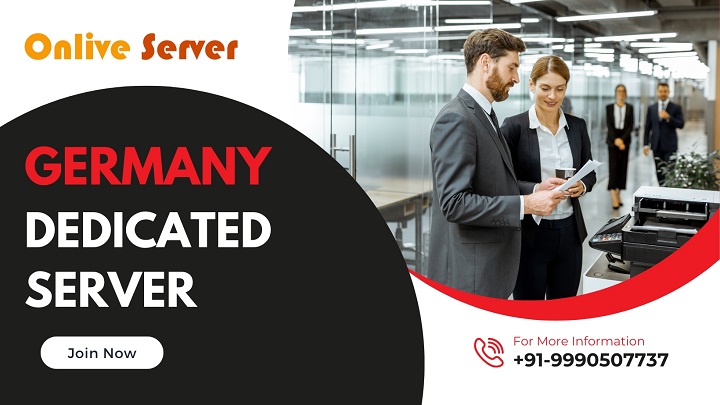 Germany Dedicated Server
Germany is one of the most important countries in Europe, so you'll want to ensure that you have excellent hosting on a reasonably priced dedicated server. You will need a local presence if you conduct business in Germany or wish to access customers in the country. Now you may purchase the most affordable ever Germany Dedicated Server. We understand your business and website's importance to you, and we are doing everything possible to ensure your online success. Our Germany Dedicated Server includes powerful processors and ample RAM. Therefore, regardless of your website's visitors, it will always load swiftly. With several low-priced plans, you may find one that fits your demands and budget without overspending.
Best Dedicated Server Hosting Plans
Processor / Cores / Threads / RAM / Space
Location
Monthly
Action

Germany Dedicated Server – DSX1 – Intel Core i7-2600 – 4c/8t/3.80GHz, 16GB RAM, 1 TB SATA
Kassel, Germany
$69

Germany Dedicated Server – DSX2 – Intel Core i7-4770 – 4c/8t/3.90GHz, 32GB RAM, 2 TB SATA
Kassel, Germany
$129

Germany Dedicated Server – DSX3 – Intel Core i7-920 – 4c/8t/2.93GHz, 48GB RAM, 2 TB SATA
Kassel, Germany
$149

Germany Dedicated Server – DSX4 – Intel Core i7-3930 – 6c/12t/3.80GHz, 64GB RAM, 240GB SSD
Kassel, Germany
$199

Germany Dedicated Server – DSX5 – Intel Xeon E3-1246V3 – 4c/8t/3.90GHz, 32GB RAM, 2 TB SATA
Kassel, Germany
$129

Germany Dedicated Server – DSX6 – Intel Xeon E5-1650V2 – 6c/12t/3.90GHz, 64GB RAM, 2 TB SATA
Kassel, Germany
$169
It Comes with Anti-DDoS Protection
DDoS assaults have become a significant issue for businesses of all kinds and may be extremely costly to stop. Typically, a DDoS assault involves flooding a website or server with traffic to bring it down. This means that it can render your website inaccessible for an extended period of time or create numerous downtimes.
Not only are DDoS attacks annoying and costly, but they can also harm your business. If an assault renders your website inaccessible, clients may be unable to view vital information about your business or products/services. In addition, they may lose confidence in the security of your infrastructure, which could cause them to miss out on sales chances. However, you should also inquire whether they wish for you to retain any of their personal information.
When you select one of our inexpensive Germany Dedicated server hosting packages (or any other type). By activating anti-DDoS protection, you can protect yourself from these types of threats. This ensures that regardless of what is happening on the surrounding Internet, whether it be routine network traffic or an attack, nothing is able to bypass our firewalls.
It can give you any OS that you need
In our data centers, a number of operating systems are available. You can choose the operating system (OS) that best suits your needs, whether it's Linux, Windows, or a more secure and efficient alternative. We also offer a variety of solutions for those who like an intuitive interface. Choose the one that meets your demands!
It has round-the-clock technical support and frequent maintenance checks.

You can rest assured that our technical support is available 24 hours a day, seven days a week, to assist you with any issues, no matter how big or small. In times of need, you won't have to wait on hold for hours because they are always available to assist you. The best aspect is that assistance is available in over 15 languages. So, if you wish, you can converse with someone who speaks your native tongue. In addition, we provide free maintenance checks on a regular basis to ensure that your server is always up and running without any issues.
It provides these items at prices your company can afford.

When operating a business that requires a server, price is one of the most important factors to consider. You want to purchase a product for your business that is cost-effective without sacrificing quality or functionality. We offer some of the most affordable dedicated server and service prices in the world, allowing nearly any business to launch on a budget. Our prices include all the benefits of our services at no additional cost. Therefore, despite having some of the lowest prices in the industry, we are not the cheapest. People do not waste money on unnecessary extras or features because we continue to provide excellent value and service. There is something for everyone, from inexpensive virtual servers to scalable multi-node clusters with SSD drives and memory upgrades.
It currently offers the lowest prices for dedicated servers anywhere in the world.

Do not pass up this opportunity to acquire the best Dedicated server at the lowest price. We currently have some of the lowest prices in the business world. However, you should compare us to other services to determine if we are truly so inexpensive. So, we put a price comparison table on our website so that customers can easily see how our prices compare to those of other companies.
Finally…

When it comes to high-performance dedicated servers, it won't be easy to find another platform that offers as much power and performance at such an affordable price. We think it's important to give our customers cheap ways to meet all of their hosting needs, so we made our best-suited Cheap Germany Dedicated Server plans. These entry-level packages are made for people who want to use a lot of powerful features but don't want to spend a lot of money.