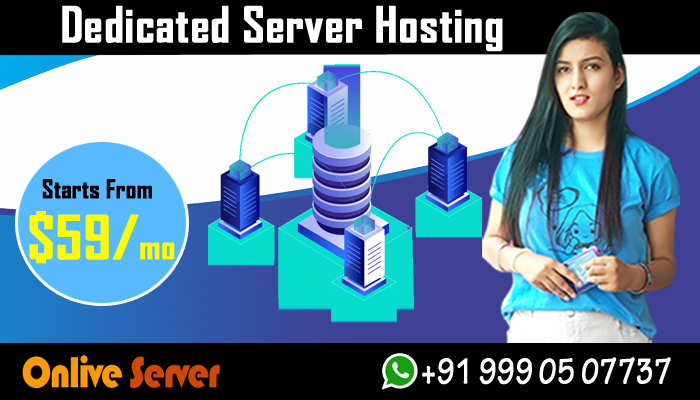 Sweden Dedicated Server – Onlive Server
Onlive Server created an exclusive selection of Reliable Sweden Dedicated Server Hosting with high performing and stable, located in (Stockholm) the best data center facilities. Now you can host your website on a high-class, Cheapest Dedicated Server Hosting Sweden platform, which is managed by our best experts, so, it is the right platform with the ultimate set up of good quality resources. We are also providing a lot of highly contemporary proprietary Software to boost your server performance and provide you with more excellent functionality than anyone else.
Processor / Cores / Threads / RAM / Space
Location
Monthly
Action

Sweden Dedicated Server – DSX1 – Intel Atom C2750 – 8c/8t/2.60GHz, 8GB RAM, 250GB SATA +120GB SSD
Sweden
$80

Sweden Dedicated Server – DSX2 – : Intel Core i3-4360 – 2c/4t/3.70GHz, 8GB RAM, 2x 1TB SATA
Sweden
$90

Sweden Dedicated Server – DSX3 – : Intel Xeon E3-1231v3 – 4c/8t/3.4GHz, 32GB RAM, 2x 1TB SATA
Sweden
$150

Sweden Dedicated Server – DSX4 – : Intel Xeon E3-1240v5 – 4c/8t/3.4GHz, 32GB RAM, 2x240GB SSD
Sweden
$180
Why Choose our Sweden Dedicated Server?
Full Root Access: Onlive Server offers a fully managed Sweden Dedicated Server with full root access that gives maximum flexibility in setting up and configuring your web server and provides complete control over your server; you can like Start, Stop, Rebuild, etc., with the Server Management Panel.
Maximum Control: Our Dedicated Server in Sweden allows maximum customization, configuration, and installation of Web Hosting Control Panel like Ajenti, Baifox, cPanel, ClusterCS, DirectAdmin, Domain Technologie Control, Froxlor, Gnupanel, H-Sphere, ZPanel, and overall flexibility. Datacenter in Stockholm that is with DDoS protection to protect your server safe from a variety of malicious attacks.
Advanced management: Here you can get Application level support; we can provide proper installation and integration of CMS for Various Platform like Java, PHP, Perl, Python, Microsoft ASP.NET, Software as a Service, etc., and provide Mail Server Support, mostly of VPS Hosting plans you can't get the pre-defined Mail Server like Zimbra, SMTP Proxy, HMailServer, Haraka, MMDF, Postfix, etc. If you want mail server support, then we can provide you with proper installation of these Mail Servers according to your choice.
Onlive Server Provides the Cheapest Dedicated Server Hosting in Sweden, which is a type of remote server that is faithful to an individual, organization, or business owner.
In shared Hosting plans, a customer can share a server with multiple people. Whereas in a dedicated server, a customer leases a whole server alone, and cannot share with any other all of its resources
 Top Hardware & Service:
Optimized for the most popular applications –
Selected Hardware: Here, you can choose the hardware of your choice (Linux/Windows) for high-performing and stable machines located in the best data center facilities.
Full Management: We set up your service with all kinds of facilities, the proper installation of CMS for various platforms like Java, PHP, Perl, Software as a Service, etc., keep your server always up to date, monitor your server 24/7 and react immediately in case of an issue.
Custom Operating System: We provide customization facilities to our clients; they can install Ubuntu, Fedora, Linux Mint, OpenSuse, PCLinuxOS, Debian, Mandriva, and Sabayon/Gentoo for Linux.
Windows Client OS Version – Windows 7 & Windows 10; this is only for the VPS Platform.Windows Server 2008, Windows Server 2012, Windows Server 2016, and the upcoming Windows Server 2019.
There are many projects that consider OS dependency, so for these clients, we can provide custom OS as per their choices.
24/7 Technical Support: Our Expert Support team is always available here for your help. You can get in touch with our specialist via Chat, Phone, Skype, and Email. Get a complete resolution of your issue with just one click.
Plans for Our Sweden Dedicated Server Hosting:
Sweden Dedicated Server – DSX1 – Intel i3-2120 – 2C/4T/3.30 GHz, 8GB RAM, 500GB HDD: $109
Sweden Dedicated Server – DSX2 – Intel Xeon E3-1230v2 – 4C/8T/3.7 GHz, 16GB RAM, 1TB HDD: $149
Sweden Dedicated Server – DSX3 – Intel Xeon E3-1230v2 – 4C/8T/3.7 GHz, 32GB RAM, 1TB HDD: $179.
Our Data Center is Available in Stockholm with all dedicated servers in Sweden and is connected to the internet through a 1000Mbit uncapped connection. We also have connectivity in these countries Ukraine, France, Spain, Sweden, Norway, Germany, Finland, Poland, and Italy.
Onlive Server Provide Managed Hosting services where you get a Fully Managed Dedicated Server in Sweden – we take care of all the day-to-day management aspects of the hardware and support, including monitoring, while you can focus on growing your business.