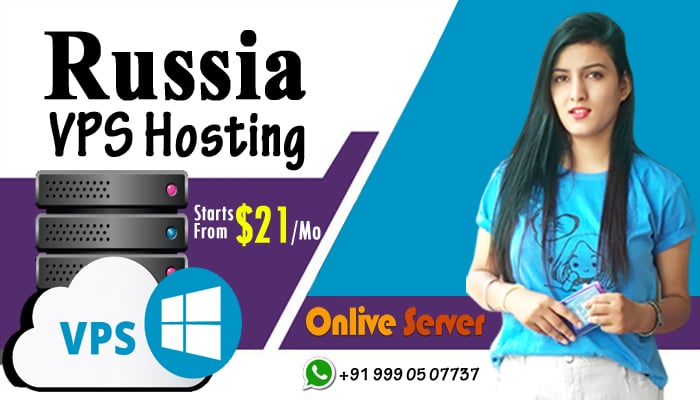 The Perfect Russia Web Hosting Solution
If you are unhappy with your current Russian web hosting plan, its right time to switch your hosting plans with Onliveserver.com, Having the right web hosting plans is essential for every online business who want maximize profit through their online business. We ensure to gives quality Russia Server Hosting Plans within your budget. Onlive Server has Attractive web hosting services for worldwide location including Russia.
In the present day, Onlive Server announced the KVM virtualization and next-generation based Russia VPS Server Hosting and Russia Dedicated Server Hosting Plans at a very cheapest price. One of the foremost opinions of most small business owners is to consider hosting services at an affordable price. with us you don't necessary to spend much on Russia Server Hosting plans, we have a variety of hosting solutions with different configurations at a different price.
Processor / Cores / Threads / RAM / Space
Location
Monthly
Action
Russia Dedicated Server & Russia VPS Server Hosting is main hosting plans which are mostly preferred by Russian hosting users and it's highly demanding on web hosting market. We ensure to gives top & high rated hosting plans with own their own CPU, high RAM, HDD disk space, full ticket support service, 99.9% uptime and many other useful features available with our servers, continue read for knowing more features. We have worldwide data centers but Moscow is nearest for Russian users that providing redundant power sources and stored data in high amount for disaster case.
Special Features of Russia Server Hosting –
99.9% UPTIME – We promise to maintain your server through 99.9% network uptime. We monitoring your server and you will get high uptime and speed on the server that can easily handle the workload.
Network equipment – Russia Server Hosting suitable for complex projects that we are leasing network equipment. Our network support team will help you to configure and make it easy.
Instant Setup – Our all servers setup Instantly within hours.
Upto 20x Faster Servers – we have exclusive Server hosting option that offers you the fastest hosting network connectivity.
Powerful Control Panel – Our servers come with powerful web hosting control panels with proper installation. You can use any control panel to manage your server.
High Security – we ensure to give server security through different levels such as unbreakable DDoS protection, TLS, SSL.
Cheapest Dedicated Server Hosting Services in Russia
We have a wide range of Russia Dedicated Server hosting services to easily host your complex websites, gaming applications, Minecraft Server under just $99 a month with Intel Xeon core processor. This is more flexible hosting than other. You will have full control over the dedicated server, including choice of OS (Linux & Windows), hardware, etc.
Our Russia Dedicated Servers are specially designed to provide the high customization and Configuration that give a high degree of flexibility and control. With our services, we are guaranteed to give limitless bandwidth and disk space, high memory and system resources that would not be shared with others.
See Here Our Wide Range of Russia Dedicated Servers Plans With Pricing Here:
Russia Server – DSX1 – Intel Xeon X3440 – 4C/8T/2.93 GHz, 8GB RAM, 500GB HDD at $99/month

Russia Server – DSX2 – Intel Core i3-4360 – 2C/4T/3.70 GHz, 8GB RAM, 2x500GB HDD at $129/month

Russia Server – DSX3 – Intel Xeon E3-1230 v3 – 4C/8T/3.70 GHz, 16GB RAM, 2x1TB HDD at $189/month

Russia Server – DSX4 – Intel Xeon E3-1270 v5 – 4C/8T/4.0 GHz, 32GB RAM, 2x1TB HDD at $199/month

Russia Server – DSX5 – Intel Xeon E5-1650 v3 – 6C/12T/3.80 GHz, 64GB RAM, 2x512GB SSD at $299/month

Russia Server – DSX6 – 2xIntel Xeon E5-2620 v2 – 12C/24T/3.90 GHz, 96GB RAM, 2x512GB SSD at $399/month
Cheap VPS Server Russia –
It is possible to get basic Russia VPS Server Hosting services for under $21 per month, especially if you are a new customer than its great opportunity for you. We ensure to give high speed, security & friendly developer team. Russia VPS is the great hosting solution with high server performance. It's time to get unlimited bandwidth facility with a high amount of traffic that is suitable for every business websites.
Russia VPS Server Hosting Come with –
Full Root SSH Access

SSD Storage

Host Unlimited Domains

24/7 Fully Managed Support

Instant Setup

Free Backups and many more
Onlive Server Get Success and Reputation
Onlive Server is committed to offering world-class hosting services in Moscow, Russia. With highly safeguard the security and manage your significant business data in a proper manner. From inception, we are offering top of the hosting services to every business such as startups, manufacturing units, E-commerce websites, government and private sectors, media & entertainment industries as well as Online portals, Gaming servers and much more. We have high configuration servers that can suit the needs and fulfill your specific demands. We make sure to understand of our prospective clients that's why we offer them world-class hosting solutions. Our server administration is handling yourself in terms of software, but we also give 24/7 hours technical support team for hardware related tasks.
Available Operating Systems (Linux & Windows) and also You can choose any OS by using your client area like – CentOS, Ubuntu, Debian, Fedora, Etc.
What are you waiting for? Feel free to contact us and get the best and most suitable hosting services, must visit in our official website that is Onliveserver.com, here amazing collection of web hosting services.
Choose the best Russia Server Plans, Trust On U

s