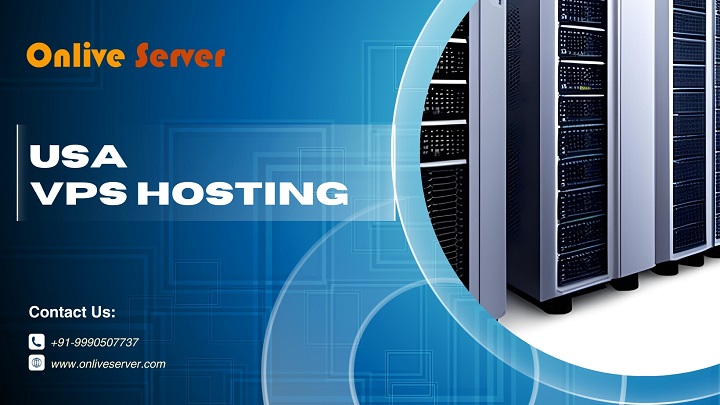 For USA VPS Hosting
USA VPS Server hosting is one of the most preferred hosting solutions for medium and small-sized businesses mainly because it offers the same control as a dedicated server but at a price that is quite affordable. A USA VPS Hosting is specifically designed for providing consumers with the right way of saving money and that too without making any sacrifices or compromises with security, flexibility, and performance. USA VPS Hosting comes as one of the most perfect compromises between a dedicated and shared server. A high-performance virtual server can be availed within an affordable range. It works in the form of dynamic segregation of one physical server into several servers that come with the functionality and the features of a dedicated server.
Processor / Cores / Threads / RAM / Space
Location
Monthly
Action
Exclusive Features of VPS Hosting
USA VPS Hosting, like the one available from Onlive Server, typically comes with its very own root access, processes, files, and IP addresses. VPS servers also have the potential of being rebooted independently. They also have the ability to install huge volumes of complicated applications while making changes to any files as well. To be very brief, a virtual private server performs and even executes the functions of an isolated and stand-alone server. Dynamic scalability that provides users with the ability to upgrade the resources of the server within minimum downtime comes as one of the most exclusive features of a USA VPS Hosting. With the growth of a business, its requirements expand and several websites can easily be created and even maintained on a VPS server.
Why Choose VPS Hosting Solutions?
VPS hosting solutions are specifically designed for reliability, redundancy, and scalability. Complete stability and rapid data access are some of the most important features of a virtual private server. Also, USA VPS Hosting has the potential of supporting an extensive choice of operating systems like Debian, Ubuntu, Centos, Windows, Fedora, and Suse. USA VPS hosting offers the users with 2 core processor, 2 GB RAM, 60 GB storage space, 2TB data transfer speed, 1 dedicated IP address, 100 Mbps network connectivity speed and KVM architecture. Configurable options available in the control panel category include Plesk, Centora, VestaCP, Webmin, Ajenti and so on. The affordable price of the server that is around 1531INR monthly comes as one of the biggest advantages. The clients only need to make payments for the hosting solutions that they actually require.
The Advantages
There are a number of important advantages that you get from choosing a Kansas City or Buffalo-based VPS hosting server in the United States. The benefits are as follows:
Choose the plan that suits your requirements and fits your budget.
Configure your very own Linux or Windows hosting package.
Free backups
Perfectly secured VPS server
Completely managed solutions
Instant account set up
Increased resource availability like applications and hardware.
Better business consistency.
Reduced prices
Better data security
Utmost utilization of resources
Improved operational flexibility
99.9% uptime guarantee
Data Centers
Some frequently asked questions about VPS server hosting:
How long do the upgradations take?
The time required for upgradation to a different server hosting package will depend on the amount of data that is stored on the system. Upgrades generally take a minute but downgrades might take more than one hour.
How to allocate resources?
Each node in a server is allocated a definite share of RAM and CPU resources along with bandwidth and storage space. Extra resources can be allocated by increasing the nodes.
Is technical knowledge mandatory?
No. VPS servers can be set up very easily. They run on pre-installed software.
Are VPS servers available in the form of managed solutions?
Yes, you can get both managed and unmanaged solutions in the VPS server category.
What can be done with a VPS server?
You can easily host almost all kinds of services on your Cheap VPS Hosting server.