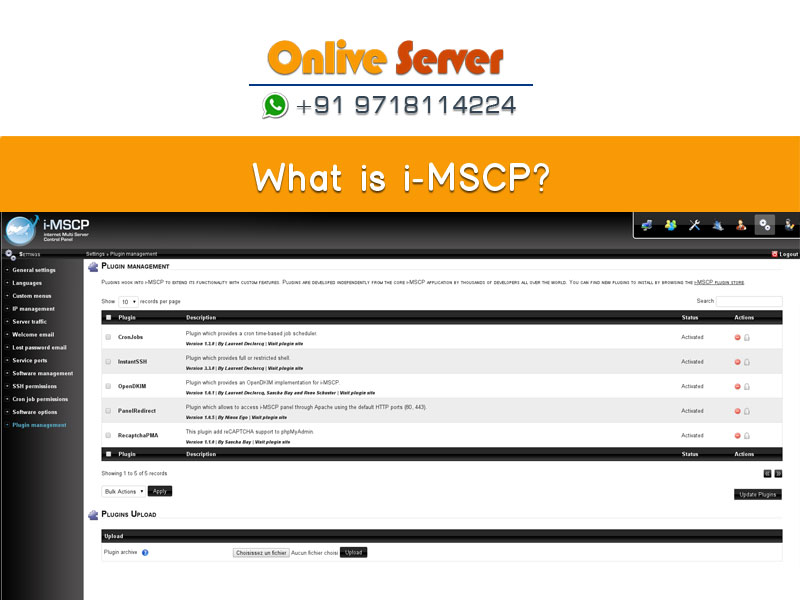 Whether you are a business person, individual or work-from-home professional, possessing a website is considered as the significant part of your identity. Nowadays, the website serves as the main portal for gaining adequate information. Furthermore, your website is considered as the window for the whole world. When your website gets ready, the next job is choosing an appropriate hosting service. With varying types of hosting services found, choosing the suitable hosting plan depending upon your website need and budget is a little bit confusing.
Shared Web Hosting , managed to host and dedicated hosting terms makes your head to spin especially when you are new to the internet arena. Most of the shared hosting server works on Unix based server or any other mutli-user OS. Every website on the website server has been provided with a distinct account in terms of operating system. If you want to be shared hosting management then it is essential to understand what is i-MSCP? It is an open-source software which is quite useful
for managing your web hosting needs extensively.
i-MSCP or Internet Multi Server Control Panel is regarded as an open-source project which facilitates shared hosting management on Linux server. It arrives with plenty of modules for different services like Dovecot, ProFTPd, Apache2, Bind9, courier and can be extended easily via listener files or plugins using the event-based API. The aim of i-MSCP is to offer an easy-to- use website interface for the users including clients, resellers and administrators & hence to manage servers devoid of any manual intervention in the file system.
Exciting Features Of i-MSCP
Support for the external mail server
Support for Remote SQL server
Plugin support at both frontend & backend
Management of numerous services like Bind9, Postfix, Apache, MariaDB, Proftpd, Mysql and many others
Web-based UI offering benefits to tremendous users including reseller, admin, and customers.
Usage of i-MSCP
Internet Multi Server Control Panel is software established with powerful and impressive opensource multi-server control panel for professional and personal usage. It let you to easily manage any type of shared hosting environment in a trouble-free manner without any human intervention of the server file system. Onlive Server offers you i-MSCP software at an affordable rate and also help you with the installation procedure. They offer several powerful control panels which are considered to be highly easy for the end-users to upload the files, add small functionalities, check with statistics and manage other kinds of tasks. This software is available for free of cost as well and the i-MSCP Installation process is quite easy and simple.