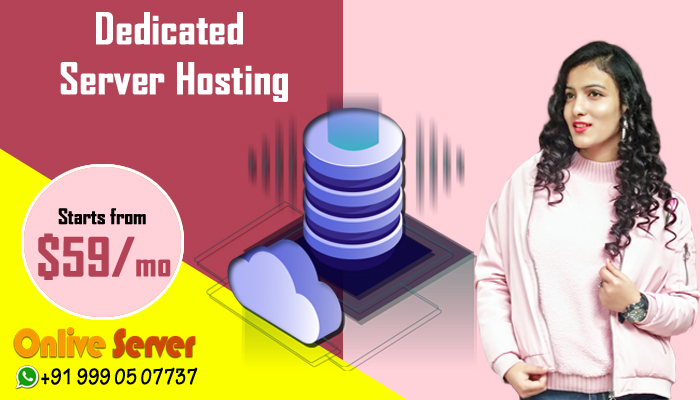 South Africa Dedicated Server
Onlive Server offers South Africa Dedicated Server that is ideal for online businesses, high-traffic websites and all type of digital industry. Enjoy all features like maximum customization, configuration, installation, and overall flexibility. With the guarantee of 99.9% up-time, your business can depend on us to keep things running easily.
Processor / Cores / Threads / RAM / Space
Location
Monthly
Action

South Africa Dedicated Server – DSX1 – Intel Xeon E3-1230 – 4c/8t/3.30GHz, 16GB RAM, 2 x 1TB SATA HDD
Johannesburg, South Africa
$179

South Africa Dedicated Server – DSX2 – Intel Xeon E3-1230 – 4c/8t/3.30GHz, 24GB RAM, 2 x 1TB SATA HDD
Johannesburg, South Africa
$229

South Africa Dedicated Server – DSX3 – Intel Xeon E5-1620 – 4c/8t/3.80GHz, 32GB RAM, 2 x 1TB SATA HDD
Johannesburg, South Africa
$279

South Africa Dedicated Server – DSX4 – Intel Xeon E5-2620 – 6c/12t/2.50GHz, 64GB RAM, 3 x 1TB SATA
Johannesburg, South Africa
$379
South Africa Dedicated Server – The Fastest Dedicated Server:
At Onlive Server you can host your Server and get high performance, 20x faster speed, great network facilities to boot your business. Just a few of the ways your server performance can increase include:
Less memory and CPU usage compared to Apache
Able to handle your connections faster and more efficiently
Increased stability
No risk of damage in your server
Lower maintenance costs (Free Technical Support)
Dedicated IP Address
CMS Integration
Web Hosting Control Panels
Custom Operating System (Windows/Linux)
Cheap Dedicated Server South Africa Hosting:
Gain complete control over every aspect of your hosting solution with our South Africa Dedicated Server. This hosting platform provides an extensive control and flexibility to our clients that other hosting platforms do not provide. In fact, the server would be committed to only one client and not share by other client this empowers to do ultimate customization to meet the specific needs of the client.
High Bandwidth: Onlive Server provide high bandwidth of Dedicated Servers that accommodate hug volume of traffic, best for multimedia contents like Video Streaming, audio files etc. game servers, file hosting and other web hosting applications.
Network Neutral: Our Network are available in more than 30 pulse countries that offers best performing network service with guaranteed 99.95% uptime. Here you get the flexibility option because nearest data center service offering to our clients in world wide.
Performance: The performance of your site is very good just because of our dedicated server hosting. They do not share its resources with any other so your site run fastly without any interruption and your websites performance is increase.
Dedicated IP Address: Our Each Dedicated Server hosting plans includes Free one IPv4 and IPv6 /64. That provides benefits the ability to enable Anonymous FTP and if you want extra IP then pay $3/month for per IP. You can assign upto 128 IPs on single server.
24*7 Supports: Onlive always ready to providing you top quality of technical support and doing work hard for offering the best server hosting services to our clients. . Our support team is available 24/7 on email, phone, Skype and Live chat.
What's Included with our Cheap Dedicated Server Hosting?
High Performance Server with customize storage and network Capacity.
Scalable computing capacity to support growing IT demands.
Latency optimized data centers in more than 30 countries.
Rapid deployment and setup of customized dedicated servers by expert specialist.
Regular data backups & 24*7 technical support
95% SLA powered network uptime
Easy to use control panels
Why South Africa Dedicated Server Hosting?
Onlive Server offers South Africa Dedicated Server Hosting plans at just starting cost $199/per month with configuration are – Intel Xeon E5-2603 – 4C/4T/1.8 GHz, 32GB RAM, 2×1 TB HDD. You can get Cheapest Dedicated Server Hosting Solution with technical support without pay any extra charges and Ultimate in Power and full control over your server.
Maximum & Best Performance: We are providing managed Dedicated Server Hosting Solution to our client with both HDD and SSD hard drive options, our flexible server configurations make it easy for you to select which server is best for your website. Data center level DDOS protection and an IP-based firewall keep your server safe and performing optimally.
World-Class Support:
Application level Support: Here you can get the Application level support like we can provide proper installation and integration of CMS for Various Platform likes Java, PHP, Perl, Python, Microsoft ASP.NET, Software as a Service, etc. Here we explain the name of CMS for Ruby on Rails Platform such as – Alchemy CMS, BrowserCMS, Radiant, Refinery CMS, Typo and pre-installation of web hosting control panel such as Ajenti, Baifox, cPanel, ClusterCS, DirectAdmin, Domain Technologie Control, Froxlor, ZPanel and Pleska etc.
Technical Support: Here you can get the expert technical support Via , Email, Skype: ONLIVEINFOTECH and Live Chat in both languages Hindi and English.
Our South Africa Dedicated Server Hosting is fully managed, business class servers. They are perfect to handle heavy applications and complex websites. Our Dedicated Servers gives you Powerful & Scalable Dedicated Hosting with Complete Root Access. If you want to purchase our hosting packages then connect with our intelligent and check our website Onliveserver.com