Chicago VPS Hosting
Our Chicago VPS Server's entire base is developed for execution, with simply the most bewildering level undertaking class servers and framework equipment utilized. Regulated by a social event of tech addicts with an exceptional sense of business, Onlive Server is created to please even the most particular customers. Windows and Linux Chicago VPS servers are virtualization of dedicated servers where those web customers who are not fit to oversee high-cost of dedicated servers can take a stab at Windows and Linux VPS servers and get complete root access to the Chicago VPS server. Site crash, Moderate Pace, and load counterbalance Issue are a rate of the variables which are defined by locales when they are created. Chicago VPS offers affordable Virtual Private Servers, Windows VPS, Dedicated Servers, Shared Hosting, and much more.
Chicago VPS Hosting Plans
Data Center
Plan/Cores/RAM/Space/Bandwidth/Hypervisor
Operating System
Monthly
Action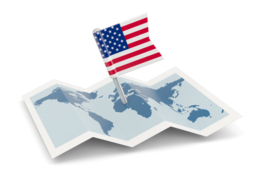 Peace of mind that your data is always safe with us
Onlive Server provides you Chicago VPS Hosting Servers in most protective and at the lowest price. Now these days it's very important for us to protect our server data from others, so in this modern time it's a very difficult task but Onlive Server makes it easy and simple. It gives a nice technical support team to monitor your server data all day and night which protect our server data from others and give a good support to us. It also keeps a backup of our data so in case of any data loss we can easily get our data back. Our USA VPS Servers are more reliable, flexible, and give firewall protection to our server so it's safe from security purpose also.
Complete Root Access at cheap cost
With our USA VPS Server you will get root access and full control over your server so you can manage your server according to you like you can install or uninstall any software which you need without others any permission as well as you also have choice of operating system like Windows or Linux so you can choose any of them according to you. So you will get lots of features with our Chicago VPS Hosting Servers just at an affordable price.
We provide VPS Chicago, VPS Germany, USA VPS, VPS Canada, VPS South Korea, VPS , VPS Australia, VPS India, VPS Singapore, VPS Japan and USA Dedicated Server