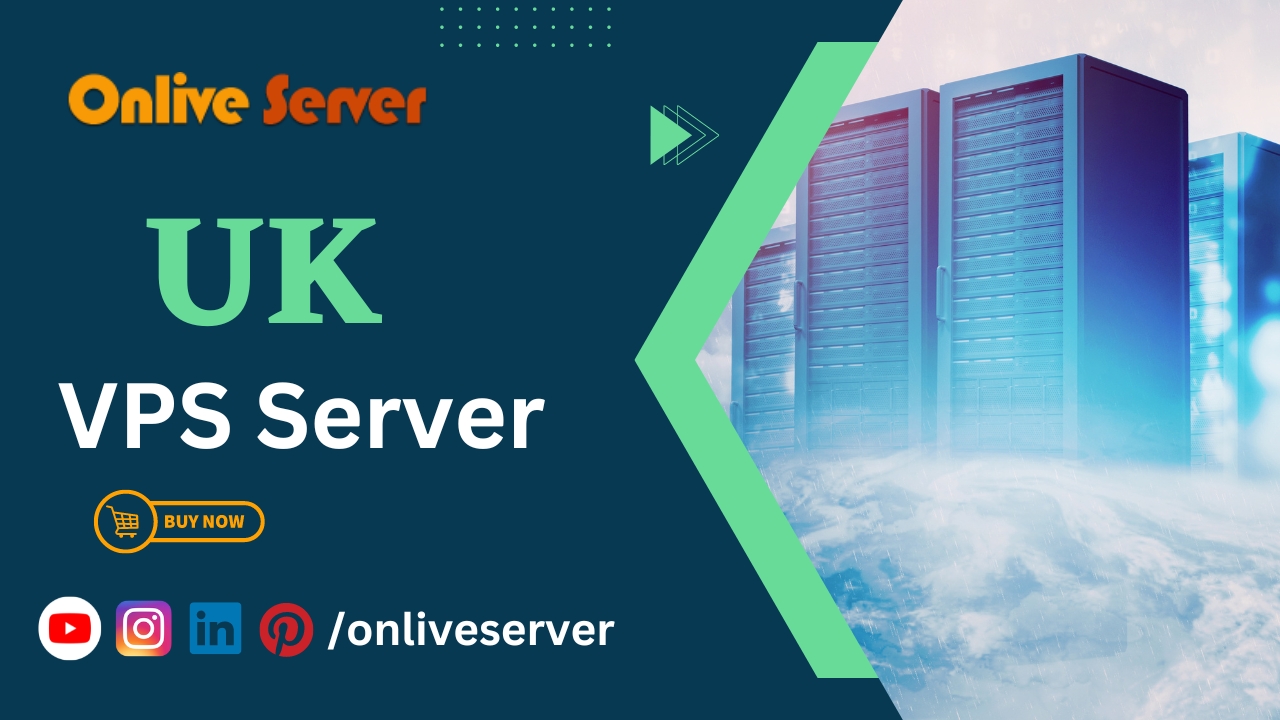 Onlive Server is the ideal place to go if you want the best UK VPS Hosting service. With our low prices, exceptional VPS hosting performance, and dependable customer support, it's no surprise that hundreds of entrepreneurs from all over the world rely on us to run their websites and eCommerce enterprises. We provide cutting-edge facilities like redundant power and numerous bandwidth providers to ensure that we can handle all of your web hosting demands quickly.
A virtual private server (VPS) in the United Kingdom gives you total control over your server. You may install any program and select the operating system that best suits your needs. The UK VPS Server also offers high-quality support, which means that it is always ready for technical assistance when you want it. This service is beneficial if you intend to create an online business since its features allow customers to raise website performance, improve security, and have more storage space.
How Does a VPS Server Operate?
A Virtual Private Server is a type of virtualization that employs the same operating system and hardware as a dedicated server but divides it into many servers. This saves money by allowing you to share resources with other users.
The VPS setup consists of two major components: hardware and software. The hardware in Onlive Server refers to the physical machines that host your VPS, whilst the software is what makes it function like a dedicated server. A single physical server can host dozens of virtual servers at the same time, each having its own IP address and operating system installed on a separate piece of hardware. Because they are all segregated from one another on various partitions inside the same physical server, you may operate numerous websites at the same time without them interfering with each other!
Why is a UK VPS Server in High Demand?
UK VPS Server is in high demand because of its ease of use, low cost, and high performance. In terms of design and deployment, the VPS server is quite adaptable.
The VPS Server is simple to set up since it includes pre-installed software such as the Apache Web Server, which is used to operate websites, and MySQL Database systems, which are used to store website data. You simply need to link your domain name or IP address to our UK VPS Hosting via a simple procedure known as "DNS" Setting up the DNS records for your domains or IP addresses such as sending them emails from our mail servers or connecting them with FTP programs on their workstations.
With Our Server, You Will Get Better Results:
You have spent time and money building your company's online presence; now you must ensure that this investment does not go to waste owing to poor performance or security concerns caused by employing an old server with outdated software operating on a Virtual Private Server.
Instant Setup & Deployment:
Because we designed our own control panel, our VPS servers may be set up in less than a minute. This allows us to rapidly set up and configure your server. No more waiting for hours or days for your server! We also employ cutting-edge technology that allows us to immediately grow your server. This means you may start small and then scale up as the company expands. Without the need to buy new hardware or software licenses.
Secure, Reliable & Scalable Server Hosting:
When selecting a hosting company, the most crucial elements to consider are security and dependability. A secure server implies that your site's data is secured from hackers, malware, viruses, and other dangers. Your website should also be able to withstand high visitor volumes without crashing or slowing down.
Because they have multiple systems in place that can take over if one system fails, a dependable hosting provider assures that there will be no unexpected downtime. The organization should also provide exceptional customer service so that you may receive assistance anytime you need it!
Conclusion
Onlive Server, as a web hosting service provider, provides high-quality VPS servers at a reasonable price. You may host your website or other apps on their Cheap Linux VPS servers and make the most of the server's resources.
The organization offers email, live chat, and phone help to all of its consumers 24 hours a day, seven days a week. Their customer service crew is well-trained to guarantee that all concerns are addressed swiftly and efficiently. In addition, the organization has an in-house development team that collaborates directly with clients to identify answers to their challenges.