Fully managed VPS
Fully managed VPS with 24/7 support
5000+ Cheapest VPS have deployed Successfully
What is a virtual private server (VPS) and how Does it work?
Websites (e-commerce, content, and visual media) and software applications are hosted on a virtual private server (VPS) (portals, extranets, collaborative solutions, wikis, CRM). The data is segregated onto a virtual computer that is devoted to the user, unlike shared hosting.
The VPS is the ideal balance between web hosting plans and physical servers, combining the reliability of a dedicated server with the ease of managing the physical hardware of a server.
Choose 35 Globally Cheap VPS Server Hosting Plans with Fully Managed Service
For all of your basic website and URL management needs, Onlive Server is the most trustworthy and best platform. In addition to the user-friendly interface, the company offers a large choice of hosting plans as well as 24-hour customer service at low prices to its customers. In more than 30 countries, OnLive Server offers low-cost VPS server hosting plans with fully managed services.
Cheap VPS Server Hosting
VPS stands for Virtual private server and is also known as VPS Hosting. Best VPS works like a bridge that reduces the distance between shared server hosting and dedicated server. Best and Cheap VPS Hosting has its own resources and the operating system basically virtual private server hosting is preferred by small and large companies because it comes with a number of advantages and that can help to websites by providing them better speed, better bandwidth, high security, reliability, scalability and cost-effective. One of the leading Server hosting companies "Onlive Server" provides the cheapest VPS Server hosting in more than 35 countries including the USA, the UK, Germany, Israel, Japan, India, and France.
Features of VPS Server Hosting
VPS Servers powered by KVM
Kernel-based Virtual Machine (KVM) is a virtualization architecture for the Linux kernel that transforms it into a hypervisor, a programme that allows several operating systems to share a single physical host.
Free SSD on VPS Server
Storage on Virtual Private Servers is provided by Solid State Hard Drives*, which provide a significant performance gain in reading/writing speed. In comparison to a hard disc drive, SSDs have a decreased risk of mechanical failure.
Setup in a flash
We know how valuable your time is, therefore we make sure your VPS server is up and running in seconds. Your VPS server will be up and running in seconds thanks to our unique fast provisioning software.
With VPS Hosting, you get a free migration.
It can be quite tough to switch hosting providers. Our Account Managers assist you with cPanel transfers on request to ensure.
Management Simplicity
Every VPS Hosting plan comes with the well-known 'enhanced cPanel' interface. With a vast assortment of tools and settings presented in a beautiful GUI, it has everything you need to deliver.
Perfect for Reseller
You may also divide your Virtual Private Server with WHM and cPanel and set it up for use by multiple clients or members of your team. Reseller VPS Hosting Plans make setup
Own their own Resource
Another advantage of best VPS hosting is own their own resources to each website. Best VPS Hosting provides own storage Space, data transferability (RAM), (CUP) Central Processing Unit, Memory, (IPA) Internet Protocol address and lots more other resources. So this hosting essentially becomes an independent one, capable of maintaining and performing functions by itself.

Better Performance
Due to their own resource, it performance are not influenced and better than neighboring sites. There is own CPU resources which are fast, powerful and efficient, thereby enabling them to run very well. Client can also customize the server according to their needs. Since better performance is the ultimate goal of all small, middle and large class of companies.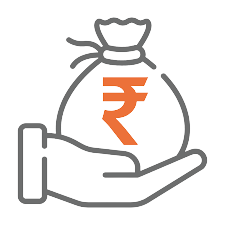 Cost-Effective
The major advantage of Cheap VPS server hosting is its affordability. It is available at very affordable and costs relatively lower than dedicated servers. Our company provides a wide range of cheapest VPS Server Hosting plans.

Technical Support
If you take any type of server hosting plan. Our Technical support team will be available on first priority. We always try to help our client and take quick necessary action to solve the client issue as soon as possible. Our server hosting companies will promise to provide 24/7 technical support.

Safe and Secure
When it comes to the best VPS hosting service, security becomes a major issue for big and small companies. VPS hosting is best suited for security purposes as it has the ability to install custom firewalls and other software, which minimizes security risks. Due to their own resource, there are no chances to effect by malware and other viruses. we have a Cheap Dedicated Server with multiple Data-center.