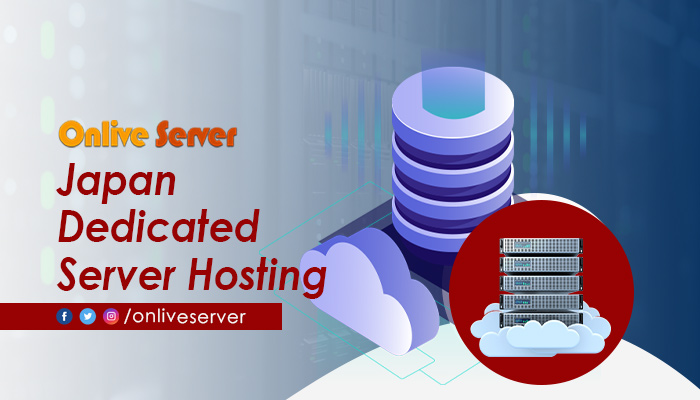 If you want to do big things with your big business, you need to think bigger than what your competitors expect. This makes it easy to choose a web host from the many options. You can choose any plan that fits your needs and your budget. But you need to make a smart choice if you want it to be worth it and help your business in the long run. So pick Japan Dedicated Server Hosting.
You usually have three hosting options: shared, VPS, and a dedicated server. If you're not new to the web hosting market, you may already know that sharing is the best option for businesses just starting out. VPS, on the other hand, is best for people who want to use dedicated services but have a small budget. You can also choose a Japan dedicated server hosting. It meets the needs of your site by giving you access to special tools and better services, such as high uptime, better security, smooth performance, and much more. It also gives you a better chance to grow your business.
Also, if you want to know what the best dedicated server in Japan is, you can go to the option for your site. Then you should read this manual. You will learn about the main benefits and how to find a reliable web host with plans that don't break the bank. Let's get started!
What are the advantages of using a dedicated server in Japan?
Hosting on a Japan Dedicated Server is the perfect place to host many different kinds of websites. Most of the time, the Japan Dedicated Server is best for large businesses like e-commerce sites, online stores, HRMS portals, and gaming sites. This is because it gives you the exclusive benefits listed below to make your site work well and be the best it can be. You can look at these benefits to make sure that your site gets hosting all to itself.
#1: Higher flexibility.
The most important thing is to have your own server with more flexibility. This lets you adjust your resources at any time to meet the needs of your site. You have more freedom with the most affordable dedicated server in Japan. So, you can change how much processing power you need, how much storage space you need, and much more to give users a better experience and ensure high performance.
#2: Access to the administration
You won't have to change each part of your website by hand. This is because the best dedicated server Japan hosting gives you full administrative access to software, scripts, upgrades, applications, and operating systems. With this control, you can control and run all of your server's functions.
#3: Increased security
The best dedicated server in Japan gives you better security measures to keep hackers and other unauthorized people from getting into your site's data. It gives you DDoS protection, Advanced Encryption Standard Security, Transport Layer Security, and a lot more. With these high-level security measures, you can protect your data from volumetric attacks, malware, protocol attacks, etc.
#4: Improved Reliability
All of the dedicated and exclusive resources that come with the Best Dedicated Server Japan Hosting make sure that your server is very reliable. So, you can make sure that your site has a lot of resources.
#5: The best performance possible
If you choose the cheapest dedicated server in Japan, you'll get the best performance, which is one of the best things about it. You can do this by using all of the powerful hardware tools that come with dedicated hosting.
#6: Protection against bad users
With Dedicated Server Japan Hosting, your data will be kept safe from your neighbor's at a high level. This is because having a separate, physical space lets you keep your data safe from bad neighbors. You can't get this benefit with shared hosting, but one bad neighbor can hurt your business so much that it can't be fixed.
All the benefits that only come with dedicated hosting Japan hosting is dependable and will help your business grow. But you can only measure the growth with the right dedicated server. So, how do you pick the right dedicated server in Japan? In the next section, we'll look at the answer.
How to Pick Right Japan Dedicated Hosting?
Every web host has different plans, prices, and packages for dedicated servers. But there are a few things you need to keep in mind to choose the right dedicated server Japan plans. Check them out below:
-Complete your performance requirements.
Every company or business has different needs for how well their Japan dedicated Server work. You need to know a few things, such as how many people you think will visit your server. What kind of hosting services do you want to offer to your potential customers? and much more. These kinds of questions can help you figure out what kind of hardware you need to use to meet the performance requirements.
-Be aware of possible downtime
If the hosting fails, you need to know what will happen to your business or what risks it will face. So, you can't overlook the important benefits of web hosting. Choosing a dedicated server Japan hosting is thus one of the best decisions you can make. If your hosting ever goes wrong, you can choose to add more resources. So, you can make sure your site doesn't go down.
-Think about how much bandwidth use
You can guess how much traffic your site will get in the future, so it's easy to know if your hosting plan will give you enough bandwidth. On the other hand, a dedicated server gives you unlimited bandwidth so that you can host whatever you want.
-Check the network's quality.
The network quality depends on where your web host is located and what kind of network quality they provide. So, no matter where you are, a web host like Onlive Server gives you better network quality. So, even if you live in Europe and want a server in France, dedicated hosting will make sure you get a good network.
After reading about the best ways to choose the right dedicated hosting for you, you can choose the best and most reliable plans. Now, it's time to learn how to choose the right web hosting company in a smart way.
How to Pick the Right Japan Dedicated Server Provider?
Even though it can be hard to tell who will be the best web host for your online business, This is because every business has its own strategy, services, and value in the hosting market. However, everyone would consider their host the best. But to make the right choice, consider the following things, such as
Highly secure Network Quality
Better Application Scalability
Usage of Unlimited Bandwidth
Performance Requirements
Potential Downtime
If any web host provides you with all these key services within their package, then it is best for you. I would recommend Onlive Server as a web host for purchasing Dedicated Server Japan Hosting. This is because it gives you standard services and better customer support. So, you can accomplish your site requirements.
Onlive Server Review: A Low-Cost Dedicated Server Provider Based in Japan
If you want to make sure that investing in Dedicated Server Japan Hosting by Onlive Server is a good idea, you can read the customer reviews on the best sites.
Conclusion
Onlive Serve Japan Dedicated Server is one of the premier choices for all businesses concerned about security, data privacy, dedicated resources, potential uptime, complete accessibility, and much more. This is because you'll be given all these industry-leading services with the Dedicated Server Japan Hosting by the Onlive Server Web Host; that's why it is the perfect choice for your growing business.