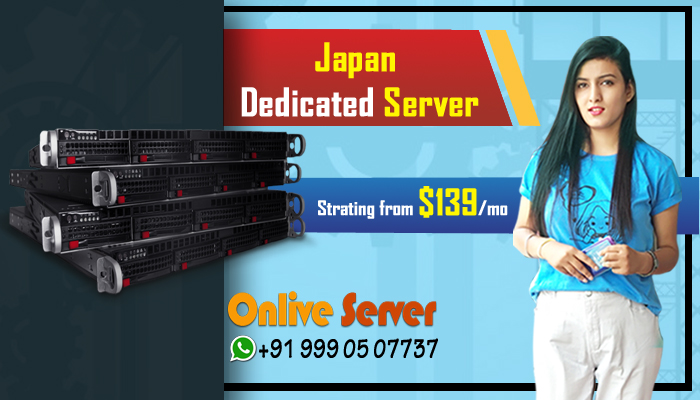 Japan Dedicated Server Hosting
Onlive Server is big enough to handle any web hosting needs that provide Japan Dedicated Server Hosting packages with fast network and knowledgeable support. Our hosting provider will monitor your server for issues, like failed services. You don't worry about RAM, disk space, or bandwidth ever again, Backup Service, Fully DDoS Protected Plan, KVH Virtualization, Longer Stability, Flexible Payment Plans, 99.99% Uptime, Top Scalability, 100% Trustable Service, Windows & Linux Based Operating System, Full Root Access, etc with fully managed Dedicated servers in your budgets at acceptable price.

Processor / Cores / Threads / RAM / Space
Location
Monthly
Action
Our data centers is available at Japan in these Locations- Tokyo, Sendai and Akita and we also have some pre-build servers for your quick requirement with application and OS customization option you can customize your server as per your choice.
Our Configurations in Tokyo, Sendai and Akita are:
Tokyo – E3-1230 / 8G / 1TB / 15 IPs
Sendai – E3-1230 V2 / 8G / 1TB*2 / 1 IP
Akita – E3-1220L V3 / 8G / SSD 120GB /15 IP
E5-2630L / 16G / 1TB / 2 IP
E3-1220L V3 / 8G / 1TB / 1 IP
E3-1260L / 8G / SSD 120GB / 9 IP
E3-1265L / 8G / SSD 120GB / 10 IP
Get the ultimate and extreme power, flexibility and control with Japan dedicated server that is best for resource-intensive web applications, no resource restrictions and Full root access – highly customizable.
We provide complete installation and intregation of web hosting control panel likes – Kloxo, Kloxo-MR, MachPanel, MaestroPanel, OpenPanel, Plesk, ServerSuit, SysCP, Usermin, VestaCP, Virtualmin, ZPanel etc with free of cost and great configuration options that gives you the power and control to our customers to managed their needs. So with these panels you can easily manage your website and also provide safe and secure environment for your website hosting. Adjust the control panel to fit your business needs with the flexibility to add or remove servers, reboot or recycle your server whenever it's needed, and have complete management over all the domains, websites, and email addresses you own.
What can you do with a Japan Dedicated Server?
Our each and every Dedicated Servers in Japan are fully managed, business class servers. They are perfect to handle heavy applications and complex websites. Our Dedicated Servers in Japan give you full control over how to configure your hosting environment making it perfect for major hosting needs. If your site needs reliable web hosting, you may want to think about dedicated hosting. Unlike shared web hosting, you have control over your own server. You'll experience enhanced security because you won't ever need to share the server with anyone else.
What are The Reasons to Use Dedicated Servers:
Our Dedicated Servers in Tokyo allows the full control, great security and quality of work. With a dedicated server, you won't have to share resources with anyone. Here are some of the top reasons that people choose a dedicated server over other hosting options:
Security is a top priority
High Level of Traffic
Page load times need to be fast
There is Customization Option
Increase Website growth
Our Dedicated Server are always gives your site the power to run quickly, reliably, and without interruption. If you want fully managed dedicated server hosting packages than visit our site Onliveserver.com and contact us with our specialists through Call at +91-9718114224, Email, Skype- ONLIVEINFOTECH and also with Live Chat.