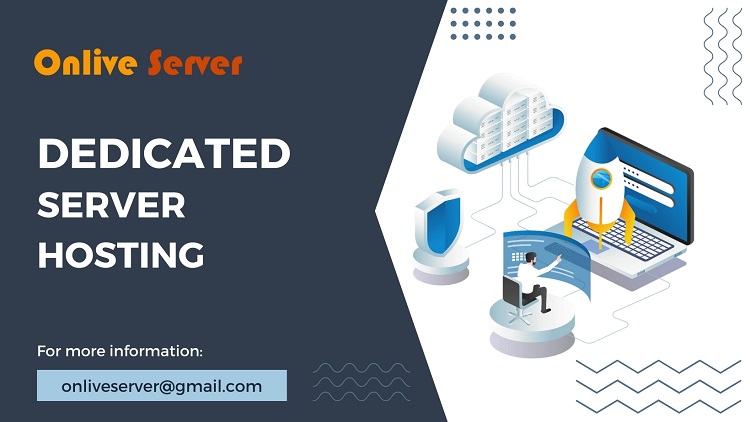 With dedicated server hosting, you can run your corporate website without worrying about storage space, bandwidth, security, and speed. With this solution, the user can take complete control of server resources and quickly access and share data applications. The benefits associated with this server hosting can undoubtedly overshadow the importance of shared or VPS hosting solutions, although purchasing the former is relatively expensive. However, the benefits offered are more than what you pay for its services. It is interesting to note that dedicated server hosting includes either a managed or an unmanaged solution. When you rent or subscribe to managed Cheap dedicated Server Hosting services, you can rest assured that you will need to avoid the problems of monitoring and maintaining your server in order to maintain its performance and speed. Unfortunately, by using the services of an unmanaged company, you can manage and manage the overall activity of your server, so that you no longer have to concentrate on your core business functions. However, the costs for the latter are cheaper and you can make optimal use of the entire server room.
Processor / Cores / Threads / RAM / Space
Location
Monthly
Action

France Dedicated Server – DSX1 – Intel Xeon-D 2123IT – 4c/8t/3.0GHz, 32GB RAM, 2x 2TB HDD SATA
Gravelines, France
$110

Germany Dedicated Server – DSX1 – Intel Core i7-2600 – 4c/8t/3.80GHz, 16GB RAM, 1 TB SATA
Kassel, Germany
$69

Hong Kong Dedicated Server – DSX1 – 2x Intel Core i3-4150 – 4c/8t/3.50 GHz, 8GB RAM, 1TB HDD
Hong Kong
$249

India Server – DSX1 – Intel Xeon E3 2136 - 6C/12T/4.50 GHz, 16 GB RAM, 480 GB SSD raid 1
Noida, India
$149

Malaysia Dedicated Server – DSX1 – Intel Xeon E3-1275 – 4c/8t/3.80GHz, 8GB RAM, 1TB SATA
Malaysia
$140

South Korea Server – DSX1 – Intel Xeon L5630 – 4c/8t/2.40GHz, 8GB RAM, 1TB SATA
Seoul, South Korea
$89

Thailand Dedicated Server – DSX1 – Intel Core i7-4790 – 4c/8t/4.00 GHz, 8GB RAM, 500GB HDD
Bangkok, Thailand
$149

Turkey Dedicated Server – DSX1 – Intel Xeon E3-1240– 4c/8t/3.7GHz, 8GB RAM, 2x 500GB SATA
Istanbul, Turkey
$89

USA Dedicated Server – DSX1 – AMD Quadcore – 4c/8t/3.0Ghz+, 16 GB RAM, 1TB SATA
Kansas City, USA
$79
There are numerous cases in which an organization with an accentuated web presence is reluctant to migrate IT to a dedicated server hosting environment. This is because their perception is based on the false dissemination that this web hosting solution needs to be housed and managed locally. Data and applications hosted on the dedicated server reside on the periphery of a state-of-the-art data center that provides 24/7 maintenance and technical support.
There is a revelation that choosing the managed company is a lucrative step to take if you plan to do business online. This is because you are given exclusive authority to use the total resources of your server, which helps to strengthen the web presence of your company website. This undoubtedly minimizes the likelihood of downtime and increases the performance of your website.
In terms of security, the arrival of the Tier IV data center and the integration of multiple layers of protection into this server ensure maximum security for stored data and applications, not to mention the ability to provide a reliable backup solution. So don't hesitate to invest in dedicated server hosting as you may get far more than you pay to your service provider.
Onlive Server is known not only for its web hosting services, but also for its data center facilities that make these services even more advanced and effective.
Find The Fully Managed Dedicated Server Hosting
If you've been online for a long time, you probably know a thing or two about blogs and websites. You may also know that blogs are hosted on a web server. This is simply a computer that stores your website's files and is connected to the Internet. If someone wants to access your website, they simply enter the URL in the address bar of the browser. Suppose you want to start a online business by collecting stamps, but I'm not sure what you need to get your website live. Well, there are a few routes that you can choose based on your needs.
How many visitors do you think will be visiting your website in a month?
It is quite difficult to judge website visitors from the start, as this depends heavily on your marketing efforts and the quality of your content on the website. It is important to know how much media you want to use, because if your website uses a lot of videos and images, you need to get Cheap Dedicated Server Hosting with a lot of memory and bandwidth per month. The next consideration is whether you need fully managed dedicated server hosting for managed service. Basically, the only difference is whether you take care of the servers or whether the hosting company takes care of the servers.
To make it clear what kind of web hosting information your website needs, you should first fully understand the requirements of your project. However, if you're the type who is bored with the idea of microscopic analysis and who spends a lot of time comparing prices when you can easily invest in the best hosting option available, you should go for the Cheap Dedicated Server Hosting right away. There are countless advantages of this type of hosting server and one of the biggest facts is that it can help you eliminate the annoying problems associated with websites that are supported by a shared server host.
If you choose the unmanaged route, you need to be a little more tech-savvy than your newbie computer. For those of us who don't have a lot of experience running servers, it is best to choose managed dedicated server hosting. In this way, problems with the server or technical problems are quickly resolved.
Okay, so you know what kind of hosting you need. Now is the time to find the best managed dedicated server hosting at the best price. This is not really one of the easiest tasks as there are many hosting options. Many hosting companies offer similar packages and prices. However, I've come across three hosting companies that have a reputation for delivering quality service.
I've been using Onlive Server Hosting for almost two years now. What I like about Onlive Server is that if I have any problems, I can always call the customer service department and get support. Finding a company with excellent customer service is an important selling point, especially given that it is increasingly being outsourced to other countries these days. This is not the case with Onlive Server or the two other companies.
I can only recommend these three companies if you are looking for the best managed dedicated server hosting on the Internet. For more information on these hosts, see Managed Dedicated Server Hosting.