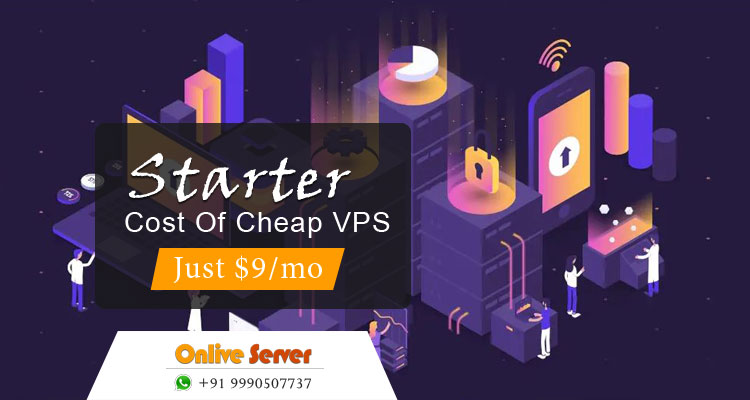 Cheap VPS Hosting – Onlive Server
If you are looking for web hosting services, in that case, Cheap Linux VPS would be the perfect option for you. Linux is a highly durable and robust operating system, which comes with a very safe and protective firewall, which helps to protect all kinds of cyber intrusion and different types of hackings. These days, it is one of the best options when it comes to the best VPS Server Hosting solutions. Apart from the security aspects, there are various other features that Cheap VPS Linux has to offer.
Processor / Cores / Threads / RAM / Space
Location
Monthly
Action
VPS is the best option for you if you are looking to optimize the performance of your website. The services of Virtual Private Server can be quite costly; however, these days, you have Cheap VPS service providers who offer all kinds of features of a VPS hosting at a considerably reasonable price.
Why is VPS Hosting Important?
There are various reasons as to why VPS services are important. One of the major aspects related to Cheap VPS services is the fact that despite a relatively lower price, they offer all kinds of resources that are required for the best and efficient functioning of your website. They offer a sufficient amount of space to host all kinds of materials, in terms of RAM and CPU speed; a VPS Hosting would just be the perfect option for you.
Processor / Cores / Threads / RAM / Space
Location
Monthly
Action
These days, there are wide ranges of different types of options available in the market, when it comes to VPS Hosting. The service providers have different types of packages, which allow you to select different features based on your requirements. However, there is one aspect that is common to all kinds of VPS Hosting services. It is the fact that they offer the optimum level of protection to your website. They have a mechanism that allows regular and close monitoring of the network, both at the physical and logical layers, to ensure that there are no unauthorized intrusions. Besides, you can use all kinds of operating systems along with different types of third-party software applications.
It is a user-friendly platform, which gives access to the root so that it becomes easier for you to configure and control the settings. No matter what kind of website you are running, it is very important for you to ensure that all the resources are optimally and properly allocated so that the best level of performance can be achieved. This is exactly where Best VPS hosting services come into the picture.
Features of VPS Hosting Services
Here are some of the features of Best VPS hosting services which make them special
Access to Root: As mentioned, when it comes to VPS hosting, you are given access to the root. This allows you full control over the configuration and controlling part. Besides, it also allows you to modify and alter the settings whenever you feel the need for it
Hosting of Multiple Domains: Multiple domain hosting is one of the main features of the Best VPS hosting services. They allow you to host multiple different domains, each one of them is separated by a virtual layer
Monitoring: Monitoring the server on a regular basis, is one of the features offered by Best VPS service providers. It allows ensuring the optimum security of the server.
Apart from these, there are various other features and benefits which VPS has to offer. If you want to make sure that your website is fast and equipped with all the available resources, in that case, Cheap Linux VPS would be the perfect option for you.