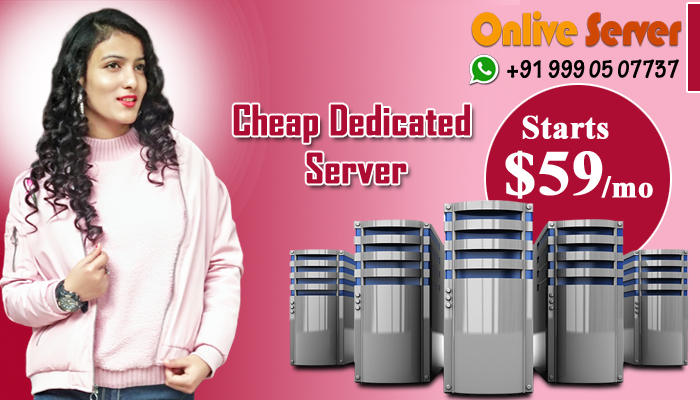 Cheap France Dedicated Server
Onlive Server Provide Cheap Dedicated Server Hosting with DDoS Protection and ultimate functionality. In a conveyed disavowal of-administration (DDoS) assault, an assailant may utilize your PC to assault another PC. By exploiting security vulnerabilities or shortcomings, an assailant could take control of your PC. she could then drive your PC to send immense measures of information to a site or send spam to specific email addresses.
Pick the Cheap Dedicated Server Hosting Plan
Processor / Cores / Threads / RAM / Space
Location
Monthly
Action

France Dedicated Server – DSX1 – Intel Xeon-D 2123IT – 4c/8t/3.0GHz, 32GB RAM, 2x 2TB HDD SATA
Gravelines, France
$110

Germany Dedicated Server – DSX1 – Intel Core i7-2600 – 4c/8t/3.80GHz, 16GB RAM, 1 TB SATA
Kassel, Germany
$69

Hong Kong Dedicated Server – DSX1 – 2x Intel Core i3-4150 – 4c/8t/3.50 GHz, 8GB RAM, 1TB HDD
Hong Kong
$249

India Server – DSX1 – Intel Xeon E3 2136 - 6C/12T/4.50 GHz, 16 GB RAM, 480 GB SSD raid 1
Noida, India
$149

Malaysia Dedicated Server – DSX1 – Intel Xeon E3-1275 – 4c/8t/3.80GHz, 8GB RAM, 1TB SATA
Malaysia
$140

South Korea Server – DSX1 – Intel Xeon L5630 – 4c/8t/2.40GHz, 8GB RAM, 1TB SATA
Seoul, South Korea
$89

Thailand Dedicated Server – DSX1 – Intel Core i7-4790 – 4c/8t/4.00 GHz, 8GB RAM, 500GB HDD
Bangkok, Thailand
$149

Turkey Dedicated Server – DSX1 – Intel Xeon E3-1240– 4c/8t/3.7GHz, 8GB RAM, 2x 500GB SATA
Istanbul, Turkey
$89

USA Dedicated Server – DSX1 – AMD Quadcore – 4c/8t/3.0Ghz+, 16 GB RAM, 1TB SATA
Kansas City, USA
$79
The assault is "dispersed" in light of the fact that the assailant is utilizing various PCs, including yours, to dispatch the foreswearing of-administration assault. DDoS is a kind of DOS assault where various bargained frameworks. Rather Which are regularly contaminated with a Trojan, are utilized to focus on a solitary framework creating a Denial of Service (DoS) assault. Casualties of a DDoS assault comprise of both the end focused on framework and all frameworks malignantly utilized and controlled by the programmer in the disseminated assault.
Using SSD Storage :
A strong state drive is a strong state stockpiling gadget that utilizations coordinated circuit congregations as the memory to store information diligently. SSD innovation essentially utilizes electronic interfaces perfect with conventional square info/yield (I/O) hard plate drives (HDDs), which allow basic substitutions in like manner applications. France Dedicated Server provides good range of SSD Storage.
High-Speed bandwidth :
France Dedicated Server availability is accessible from 4Mbps to 1Gbps. It utilizes straightforward, savvy Ethernet network to interface your business to the world. With the exceptional high adaptability highlight, Onlive Server offers adaptable data transmission updates most appropriate as per your business development.
Online Game :
Various PC Games are played online against different players over. The web, whether on a comfort, PC, cell phone or by means of long-range informal communication destinations. Most play utilizing an accepted character, so you are by and large officially unconscious of who they truly are. There can likewise be concealed money related dangers in downloading and playing web and application based recreations.
To add an additional measurement to the multiplayer component, players frequently convey by means of incorporated talk or verbally with the mouthpiece or a headset. Numerous amusements – from straightforward chess and cards to first-individual shooting and enterprise diversions. Where a huge number of players take an interest in the meantime – incorporate these components. France Dedicated Server and France VPS Server best choice for online gaming, web hosting and much more.