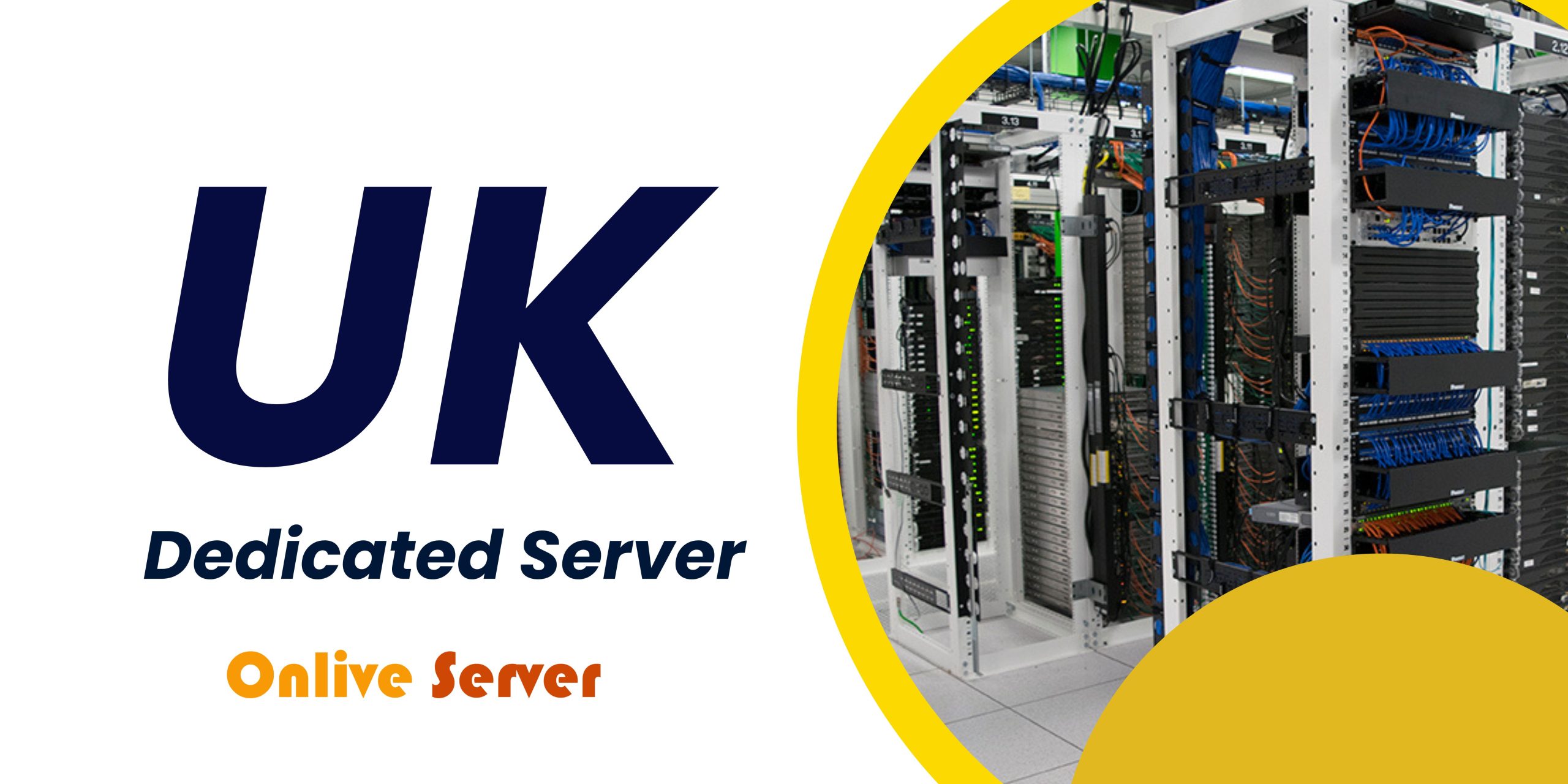 UK Dedicated Server offers an excellent way to get your business, product, or service online by providing high-performance hosting solutions that can grow with your business as you expand and grow your online presence. We have UK dedicated server in London, so we can serve you quickly no matter where you are located in the UK. If you're looking for excellent performance, high stability, and high availability to host your website, database, or eCommerce site, then a UK Dedicated Server will be right up your alley!
If you are looking for a server with high performance, low latency, and a good amount of disk space, then a dedicated server is the right choice. A UK dedicated server gives you the freedom to host your website and applications without having to worry about any other third-party service such as cloud hosting or shared hosting. With UK Dedicated Server hosting, you can take full advantage of all the benefits that come with owning your own server.
Why get a UK Dedicated Server?
It might sound like this is all for businesses only, but as an individual, you can enjoy these benefits as well. You get a dedicated server, so you won't have to worry about other users using up your resources. With unlimited bandwidth and storage space, it's perfect for hosting your website, database, or eCommerce site on a dedicated IP address. And finally, because our servers are highly optimized and reliable–with 99% uptime guaranteed–you'll be able to provide high-quality service to your customers. All of this plus unbeatable pricing make our services right for anyone looking for reliability and affordability!
Regardless of whether you need a server for your business or just as a standalone service, we have what you're looking for. We offer packages ranging from 1 to 10 CPU cores and 4GB to 128GB of RAM. You can choose between RAID1 for data redundancy or RAID0 for improved I/O performance. With six different operating systems and many more features to explore, there's something here for every application! All of our services are scalable, so if you find that you need more resources down the road, simply upgrade your plan at any time!
Some of their best customers review on UK Dedicated Server
We have clients who want to host their databases on the server. These clients use MySQL, PostgreSQL, MongoDB, Oracle, and MS SQL databases. We also host client websites such as small personal sites and e-commerce platforms. We regularly process backups from dedicated servers and offer SSL certificates in addition to the installation of popular open source website software applications such as Apache HTTPD/Nginx, PHP5, MySQL/MariaDB 5.5+, NGINX 1.6+, Ruby on Rails 3.2+ or PHP5-FPM 5.3+.
At times, due to maintenance or other reasons, we may have to switch you to another server temporarily. Please rest assured that we will try our best to keep any downtime as brief as possible and once your site is switched back over. It should be completely unaffected by any work that was done on another server. You can always contact our support team for an update if you are concerned about how long things are taking. Although your website's data and content are yours alone, please remember to back up. Any data before handing it over so we can help restore it quickly should anything happen. If you'd like some tips on backup strategies we can recommend how best to do so.
What we offer
-UK Dedicated Server Hosting provides excellent hosting performance, durability, and reliability
-These servers are ideal for hosting your website, database, or eCommerce site on its own dedicated IP address with unlimited bandwidth and storage space.
-Customizable options allow you to choose from different packages to meet your business needs. You can also rent our Full Virtualization Service for PHP and MySQL databases.
-Your machine will be backed up every night on our RAID system. To make sure that it never fails or loses data. Also, we offer 100% up time so you can count on your server to be available at all times.
How we take care of their customers
We understand that downtime is not an option and that you need your dedicated server 24/7. That's why we work hard to give you fast, friendly customer service and industry-leading uptime. Our team is available 24 hours a day, 7 days a week via phone, chat, or email for any questions you might have about hosting on our Dedicated Servers. We pride ourselves on our responsiveness so that you always feel confident in who you're working with.
As for technical support, we work hard to ensure that our customer service. The team is able to quickly help you when you need assistance. With our self-service Knowledge Base and online ticketing system, it's easy to get answers fast. If you need in-depth guidance or have an issue that needs more attention. Please give us a call and one of our customer service agents will be happy to answer your questions. You can reach us via phone.
FAQs section
What are the benefits of a UK Dedicated Server?
With our Dedicated Server, you can host your website, database, or eCommerce site on a dedicated IP address with unlimited bandwidth and storage space.
With business performance and stability at an all-time high. This is one way to ensure that your server is always online for any employee working remotely.
The virtualized servers come with a powerful Intel Xeon E5 processor and fast solid-state drives to handle all of your network traffic.
What is a dedicated server?
-A UK Dedicated Server Hosting is a high-performance server hosted by us in our data centers. Which can be used to run your business or website.
Is there any difference between a Dedicated Server and VPS?
-Yes, there is a big difference between these two terms. A VPS is one type of virtualization where the resources are divided between many virtual machines (VMs). A dedicated server does not come with a virtual machine. Dedicated servers are more expensive than VPS but. They have more benefits because they give you full control over your server resources and you can optimize them better.