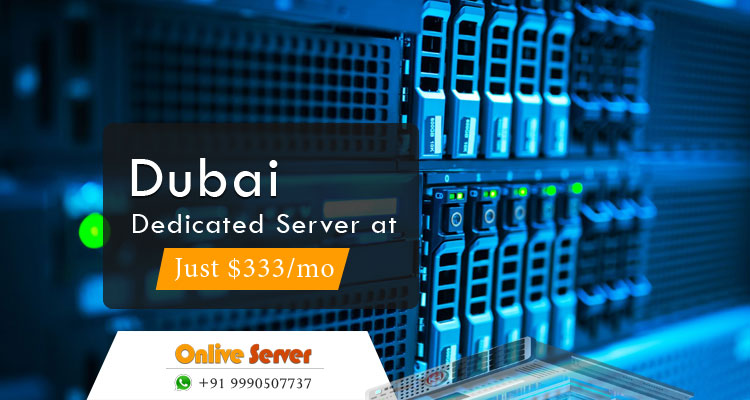 Dubai Dedicated Server
For every business, it is crucial to ensure a powerful infrastructure so that all the resources can perform their level best. In the current IT scenario, fully managed Cheap Dedicated Server hosting in Dubai is a prime requirement for almost every business. Onlive Server offers multiple hosting server plans in 35 plus country but for now we are coming in Dubai, UAE to provide fuly managed Dubai Dedicated Server Hosting plans. Considering this, we deliver a wide array of dedicated hosting plans. We have all the essential manpower and technical infrastructure that guarantees you 100% satisfaction with the best uptime and seamless solution to fluctuations.
Dubai Dedicated Server | Plans & Prices
Processor / Cores / Threads / RAM / Space
Location
Monthly
Action

UAE Dedicated Server – DSX1 – Intel Xeon E3-1230v5 – 4c/8t/3.80GHz, 8GB RAM, 500GB SSD
Dubai, UAE
$333

UAE Dedicated Server – DSX2 – Intel Xeon E5-2620v4 – 8c/16t/3.0GHz, 16GB RAM, 500GB SSD
Dubai, UAE
$444
Dubai Dedicated Server With Instant Hosting Setup
Our high-performance, Cheapest UAE Dedicated Server hosting offerings give designers, developers and businesses unparalleled network uptime, unbeatable speed, complete control, and easy scaling to successfully run their websites and applications. We give you full control you've been waiting for. Reap the benefits of the possibility of hosting unlimited websites, domains, and mailboxes.
The dedicated server comes with guaranteed resources and complete root access and that allows you to gain optimal control over it by performing the configurations and software installation of your choice. If any of our customers wish their application or website to load extremely fast, we offer them a reliable dedicated server that has huge memory. We believe that it's the memory of a server that determines how fast the website and applications hosted on it will load quickly. Our fast speed servers are fuelled by cutting-edge technology and sufficient amount of hosting resources like RAM, bandwidth, storage space, etc.
Dubai Dedicated Server Price is Just $333/Mo
We have wisely devised multiple packages to match perfectly across different budgets and requirements. Rest assured all our Cheap Dedicated Server plans guarantee remarkable performance.
We deliver stunningly robust, high-performing dedicated servers, located in the state of the art data centres. The reliable dedicated servers run in fully automated data centres spread over the globe. This allows us to deliver remarkable dedicated hosting solutions with zero risks. We truly understand that every enterprise has its infrastructure and based on that, demands keep on changing. Keeping that in mind, we offer different options so that it matches your exact needs. We provide fully SSL-secure Dubai-based Cheap Dedicated Server with a guaranteed round the clock support from experienced personnel at zero maintenance cost, thus ensuring a versatile, robust and hassle-free hosting solution for you.
The main objective of our company is to ensure the maximum possible ROI for all their customers. This is why we always like to walk the extra mile to accommodate the most complicated needs in the best possible way.
Multiple bandwidth backbones provide redundant network availability. For this reason, we offer DDoS protection-based Dedicated Server Hosting plans in Dubai and other 35 countires like India, USA, etc. The network is equipped with ultra-modern technology which tracks our network for end-to-end for packet loss, latency, route stability and congestion. The unmetered dedicated servers are exceptionally designed to efficiently control high traffic or add a huge amount of data like images, videos, and other bulky media files.
Dedicated Firewall
Equipped with the state of the art infrastructure and the best-in-class technology, our dedicated firewall enhances the security posture of all the critical data of the customers. By consolidating the different devices, we help cut down the expenses that are incurred for using individual firewalls for safeguarding multiple systems.
We ensure to deliver the hosting solutions that are efficaciously compatible with the upcoming and avant-garde technology. This is one of the greater aspects and our management crew pays special attention and they can also optimize the solutions accordingly.
The in-house expert support experts deliver quality and prompt support via multiple communication mediums. Open ticket, chat or call us for the instant support and get quick assistance. You can also connect with us on social media (Skype & WhatsApp).
You can save a nice chunk of money by availing our Cheapest Dedicated Server solutions.