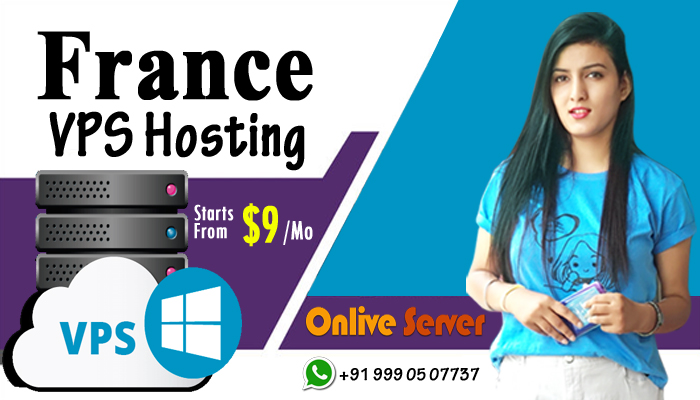 France VPS Hosting
France VPS server hosting is a type of hosting that is the same as shared hosting. However, the servers on a virtual private server tend to be more flexible and powerful. Onlive Server offer France VPS Hosting at just $9 per month. Its high secure features are 1 Core, 1 GB RAM, 30 GB HDD, 1000 GB Bandwidth, KVM VPS, etc.
France VPS Hosting Plans & Cost
Data Center
Plan/Cores/RAM/Space/Bandwidth/Hypervisor
Operating System
Monthly
Action
Cheapest France VPS hosting involves a website server partitioned into different accounts that have their very own operation system, CPU usage, RAM and disk space. Despite the fact that several accounts shared just one physical server in a VPS environment, the different servers work independently without affecting the working of the other accounts or websites being hosted on the same server. The possibilities of having root level access and installing custom software offers users more control on the hosting account. However, it is important to note that operating a VPS server requires good technical expertise. Virtual machines are generally used by community, high traffic and ecommerce websites that need higher security and more resources than what is available from a shared server but not as much as is available with a dedicated server.
Exclusive Features of France VPS Server Hosting
Some of the most exclusive features of VPS server hosting include:
VPS servers generally cost around ₹634 monthly based on the amount of server resources required by a site.
Virtual private servers available from Onlive Server provide 1 core processors, 60 GB storage space, 2 GB RAM, 100 Mbps network connectivity speed, 2 TB data transfer bandwidth and 1 dedicated IP address.
Managed hosting is also a possibility with VPS servers along with proper tech support and complete system administration.
VPS servers provide guaranteed network uptime of 99.98% and SSH access.
Operating system option available under VPS servers include Debian, Fedora, Suse, Ubuntu and Centos.
Control panel options you get with a VPS server are cPanel,
Virtualmin, Sentora, ISPConfig, Webmin and VestaCP.
Is It Really Necessary for You to Go for a France VPS Server Hosting Solution?
If you are thinking of making a shift to France VPS hosting then the very first thing that you need to understand is the requirements of your website. Virtual private servers are virtual partitions that are kept separate from other partitions being hosted on the same server. France VPS has the ability of offering the best of shared and dedicated hosting solutions. It offers a shared hosting environment which means low operational costs and the dedicated resources of a virtual machine which means no downtimes and performance issues. France VPS servers also grant users complete control on their virtual compartments for customizing their servers with the applications and the software they need. This level of flexibility and control does not come with shared hosting plans.
Some of the most frequently asked questions about VPS server hosting are as follows:
What are the advantages of shared server hosting?
One of the most basic advantages of France-based VPS server hosting is that it comes with fully dedicated resources. Greater control and more flexibility in comparison to shared servers. Everything is available within an affordable range. This means that the users do not have to put in their money into getting dedicated resources through a dedicated server.
What do you mean by dedicated resources?
In comparison to shared server hosting where the entire resources of the server are shared amongst the users, VPS comes with dedicated resources to be used by just one site being hosted on the server.
What is the meaning of root access?
Root access means complete control and flexibility offered through administrative access. Users get the flexibility of installing applications and software for customizing their server environment.
Are better security and speed a possibility?
VPS does not degrade the performance of a site and thus makes way for better security and speed.
Are technical skills required for using France VPS?
Yes, it is important for the users to have good technical skills for managing a VPS server.