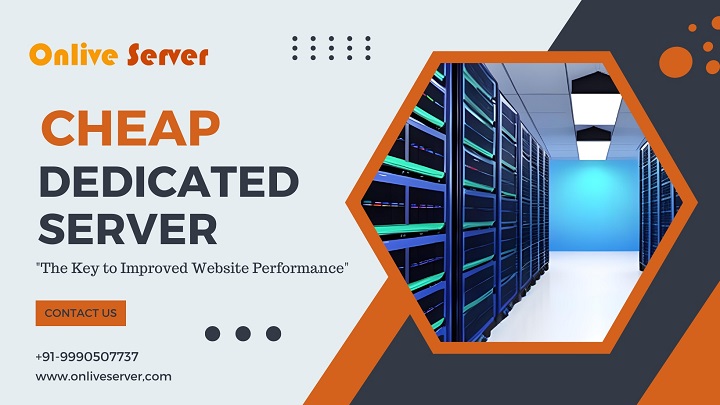 Cheap Dedicated Server Hosting
For every business it seems that a proper online existence is a key resource and for many organizations it is extremely basic because those organizations specifically work on internet basis. Primarily, the organizations which depends on the website for their performance every single day are the type of associations which feels the necessity of having a web server. It is also essential to have a web server, as these servers play a pivotal role in making the business powerful and strong. Dedicated Server Hosting generally matters a great deal in this kind of internet oriented world.
Rather than opting out for a shared hosting it is better to put your effort into a dedicated server.
Pick the Cheap Dedicated Server Hosting Plan
Processor / Cores / Threads / RAM / Space
Location
Monthly
Action

France Dedicated Server – DSX1 – Intel Xeon-D 2123IT – 4c/8t/3.0GHz, 32GB RAM, 2x 2TB HDD SATA
Gravelines, France
$110

Germany Dedicated Server – DSX1 – Intel Core i7-2600 – 4c/8t/3.80GHz, 16GB RAM, 1 TB SATA
Kassel, Germany
$69

Hong Kong Dedicated Server – DSX1 – 2x Intel Core i3-4150 – 4c/8t/3.50 GHz, 8GB RAM, 1TB HDD
Hong Kong
$249

India Server – DSX1 – Intel Xeon E3 2136 - 6C/12T/4.50 GHz, 16 GB RAM, 480 GB SSD raid 1
Noida, India
$149

Malaysia Dedicated Server – DSX1 – Intel Xeon E3-1275 – 4c/8t/3.80GHz, 8GB RAM, 1TB SATA
Malaysia
$140

South Korea Server – DSX1 – Intel Xeon L5630 – 4c/8t/2.40GHz, 8GB RAM, 1TB SATA
Seoul, South Korea
$89

Thailand Dedicated Server – DSX1 – Intel Core i7-4790 – 4c/8t/4.00 GHz, 8GB RAM, 500GB HDD
Bangkok, Thailand
$149

Turkey Dedicated Server – DSX1 – Intel Xeon E3-1240– 4c/8t/3.7GHz, 8GB RAM, 2x 500GB SATA
Istanbul, Turkey
$89

USA Dedicated Server – DSX1 – AMD Quadcore – 4c/8t/3.0Ghz+, 16 GB RAM, 1TB SATA
Kansas City, USA
$79
A Dedicated Server Hosting is considered as a kind of physical server which can be utilized as a single client. Anyone can utilize this web server to host a few websites on their own just to keep the business up and running. Specific websites can utilize the memory and processor assets entirely inside their framework. The assets and servers must not be imparted to various organizations then the best hosting game plan for any business in a comfortable website can be achieved.
The website then can remain in a totally safe and secured zone as well as no neighbour website can disturb the website even if they have a high traffic. This simply means that the website will not back off when different websites are occupied.
Certain advantages and disadvantages, in better words benefits and dis-benefits mentioned by various authorities are mentioned hereafter of dedicated server hosting. Those are mentioned below for further references;
Advantages –
Server Security
Maximum obtained resources
Managed dedicated servers
Optimum control
Privacy
Storage Space
Disadvantages –
Higher expense
Unmanaged servers

Advantages –
Resources – A Cheap Dedicated Server is usually your alone and is not shared with anyone else. That is why it is implied that all the resources and property is dedicated and committed towards yourself.
Flexibility – The usage of dedicated server is not restricted as whenever you choose to opt it then only you will use it. You are free to install programs and it can render you to the larger flexibilities relatively than a shared server.
Power – The server is immensely powerful to handle thousands and thousands of tourists every day. You possess the entire power and control over the server along with its resources thus that implies that there is a chance of higher performance. In case of shared server,the resources are being shared amongst the customers thus only a small portion is available to power.
Security – Dedicated server square measures are immensely secure and protected because it is not shared with many customers. Several potential risks square measure is eliminated. If one account is hacked on a shared server, the remainder of the accounts server is doubtful that they will be engrossed. Rather than that they will be eliminated. Personal server is the form where these threats are minimized and almost gone.
Disadvantages –
Expense – Dedicated server hosting is considered to be a costly hosting. For high performance the additional value is incurred. It is always recommended that before choosing the hosting kinds all kind of business desires are well evaluated.
Usability – Dedicated servers are tough to be induced to proper grip as these are not seasoned with mistreatment servers. Technical data are necessitated for putting the code, daily maintenance and daily tasks and other useful duties for squaring measuring your management processes.
Control – Sometimes deleting necessary data and information can accidentally happen, in those cases daily observance is necessary.
Safety – Hosts square measure are there to provide recommendation on security. The server must be kept secure with the virus updated features like firewalls and virus detectors.