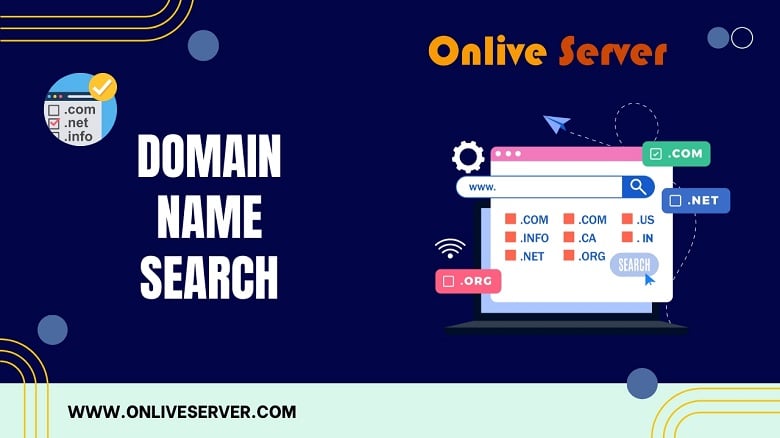 Domain Name Search
The task of Domain Name Search can be tricky and easy at the same time. If you are able to realize which are the necessary features you need and how to select a good domain name registrar, then things will be really easy for you. Or else it can be very confusing to select the right agency from whom you are going to get the service. With so many different agencies offering the same kind of services, you are bound to get puzzled thinking who is going to offer you the best support 24*7.
To help you out in this endeavour, we have identified two of the most popular domain name registrars in the industry – Onlive Server and NameCheap. For several years, both these two companies have helped their customers to get access to suitable domain names and web hosting services of the highest level. So, which one of them takes the winner's cap? Let's find out more details about them in this article.
Onlive Server Review – Why Choose Them?
Onlive Server is the largest Linux based web hosting company in the world, and they can help you with all kinds of hosting needs you currently have. Whether you want to host a blog, get a domain name or set up an e-store, everything is possible with the help of Onlive.
It was established in 2016 and has spread its services over 35 countries. They have a host of services that can take your business to a whole new level over a very short time. You just need to register yourself on their domain, select the package from their website and you are done.
What Are The Best Features of Onlive?
Onlive Server comes with a host of features that make them a true value for money choice. Here are the top features of Onlive that makes it one of the most reliable websites in 2021 –
Unlimited disk space
Unlimited bandwidth
Unlimited email accounts
Unlimited FTP accounts
Unlimited MySQL databases
cPanel/WHM, DirectAdmin, and Plesk
Onlive Server can manage all kinds of hosting services that include – shared, dedicated and VPS servers as well. You'll be amazed to see that Onlive also offers its users a variety of Linux programming languages like PHP (5 and 7), Ruby on Rails, and Perl. You can build and run your own web applications here also.
When you use Onlive as Domain Name Search, you don't need to worry about losing your files and emails to any unfortunate incident that may occur all of a sudden. They offer their users remote backups and also the ability to restore all of the lost data almost instantly. Another top reason why Onlive is a good choice is because of their very consistent uptime. They are able to deliver an average uptime of 99.95%, which is one of the best we have seen in the industry.
Pros – 
Servers are present in 20+ locations
Free customer and technical support
Flexible payment options
99.95% website uptime
Free backup and restore options
SSD-based web servers
Cons – 
Dedicated servers don't have refunds
No discounts to any user
NameCheap Review – Why Choose Them?
NameCheap is one of the pioneers of domain name registration & have been in the business for more than two decades. To Check Domain Availability in Namecheap, you just need to visit their website and access their wonderful features. The company excels in domain names, and that is why they are more than happy to provide you with a free domain name if you sign up for one of their hosting plans. However, it is valid for only one year, and after that, you need to pay the renewal price for the domain.
Uptime is also one of the very reasons why we think NameCheap can be the top competitor in the domain name and hosting business. They can offer you a stellar 99.99% uptime, and some users have also reported 100% uptime for several months in a row. Even the lower-end plans were able to deliver more than 99.95% uptime to the users consistently over time.
Pros –
Affordable hosting solutions
Free domain name for one year
Brilliant uptime of 99.99%
High-end web servers
30-day money-back guarantee
Cons –
Cheaper plans miss out on features
Customer support is inconsistent
Final Verdict – Which One to Choose?
Now that we have discussed both the domain name providers, which one do you think will work the best for you? Well, both these two companies can offer you high-end domain and hosting services that will help you to expand your business to its highest levels. There is no complaint about their uptime, overall features list and value for money.