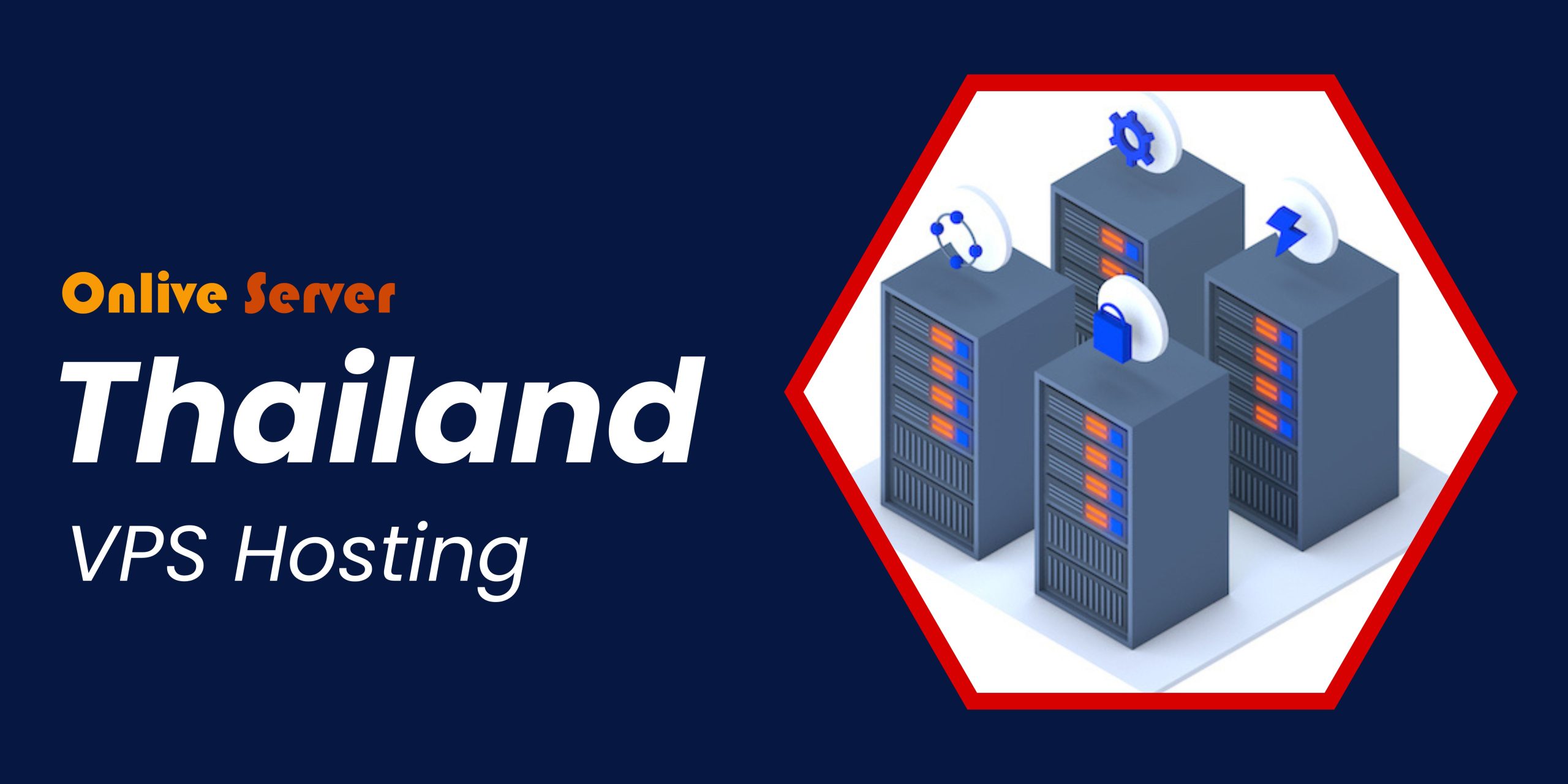 If you are looking for a cheap, fast, and reliable Thai VPS Hosting solution, you have come to the right place. We provide you with the best Thai VPS Hosting packages available. Our Thai VPS server plans come equipped with a wide array of features and high-quality components, making sure that your site is always up, running, and performing at an optimal level.
What is Thai VPS Hosting?
Thai VPS Hosting is a kind of virtual private server. It is a server that provides you with a Virtual Private Server hosting service in Thailand.
With the help of Thai VPS Hosting, you can create your own privately secured webspace. You can install any kind of software on your virtual private server, and it will be available over the Internet 24 hours a day.
You can have a Thai VPS Hosting plan with different specifications. The VPS hosting package that is perfect for you depends on what you need the VPS hosting for. You can use it to host your domain to run an email server or even an online e-store. Your virtual private server will be highly protected and will be online all the time, so there will be no fear that it could be affected by viruses or hackers.
Why should you buy Thailand VPS?
Onlive Server provides high-quality Thai VPS hosting solutions with the lowest price in Thailand Locations. Our Thai VPS server comes with different operating systems like Windows, Linux, and FreeBSD.
Thai VPS server plans are suitable for small businesses that want to host websites, reseller servers and other applications run on virtual servers. Thai VPS Hosting has many benefits over shared hosting and dedicated server solutions. A Thai VPS Hosting account offers more flexibility and control compared to shared hosting. It's a cost-effective solution compared to dedicated server plans and it's a good choice for site owners who want to scale up their web presence without having to buy costly hardware or hire technical help.
How does Thai VPS compare with on-premises?
If you are looking for a VPS, you might be considering both Thai VPS hosting and on-premises server-based hosting. There are numerous reasons why you should consider choosing Thailand VPS. Onlive Server has created a comparison article to help you choose.
This kind of server is perfect for businesses that require a direct physical presence for their applications. Similarly, It means that you can get all the necessary resources without paying for them if your application does not require them. In addition, Thai VPS Hosting from Onlive Server offers fast data processing via our professional-class hardware, which makes the most complex operations easy to handle for you.
Benefits of Thailand VPS
It is cheaper as compared to other hosting services.
It has excellent reliability and security.
It is suitable for all types of business solutions.
It is highly flexible, scalable, and easy to use.
They provide hassle-free server management at the most competitive prices.
There is available on three different servers:
Linux KVM VPS Server
Linux OpenVZ VPS Server
Windows 2008 R2 Web Hosting
FAQ's about Thai VPS Hosting
How to differentiate between a VPS and a dedicated server?
A dedicated server is basically just like any other computer, except instead of running multiple users' software at the same time, it runs one user's software exclusively. A VPS runs many different users' software at the same time, but you have much more control over your virtualized computer than you would have over a dedicated server.
A dedicated server is considered to be more reliable than a VPS because if anything happens to your virtualized environment, you lose access to all of your accounts on that server. If something happens to a dedicated server, however, only one user loses access to their account.
How do I get started with Thai VPS Hosting?
To use Thai VPS Hosting there are no hoops to jump through or forms to fill out. You simply choose the plan that best suits your needs and then select the desired operating system's installation options during signup.
Conclusion: Yes, VPS Hosting is evolving in order to better serve the needs and requirements of clients. In conclusion, it is now possible to find efficient and cheap Linux VPS hosting . We hope that we have made our point clear about this subject. Your website and blog will be safe in the hands of any VPS hosting company, but if you really want to maximize server uptime and minimize risk, then you would do well to choose Onlive Server as your partner.