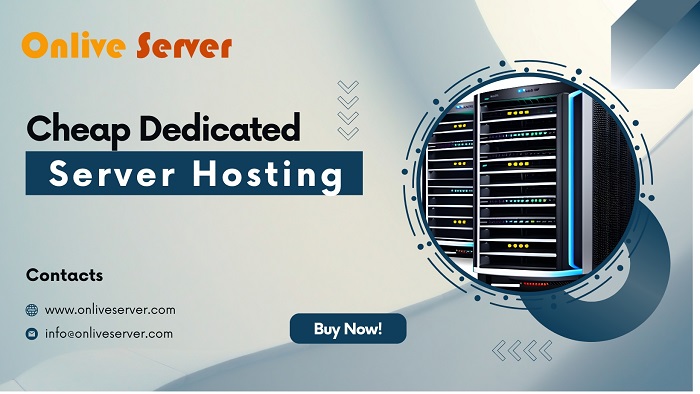 Cheap Dedicated Server Hosting
If the client wants to avoid the hassles of standard hosting, the client can opt for Cheap Dedicated Server Hosting. It is an ideal for choice experts who are effectively engaged in internet business activity. The Company is the reliable Dedicated Server service providers who let the hosting accounts to enjoy the isolated existence. The specially developed dedicated systems are entirely based on advanced technologies. The specialized features of dedicated systems to avoid the unwanted activities of piercing neighbors. Our aim to enable users to exercise better control with the availability of full root access. This specialized service helps business owners to install the required customer applications on their business websites. It is a unique feature of hosting solutions that are not available on other hosting solutions. Get a dedicated team of expert's works smartly to make the dedicated hosting solutions much environmentally friendly.
Pick the Cheap Dedicated Server Hosting Plan
Processor / Cores / Threads / RAM / Space
Location
Monthly
Action

France Dedicated Server – DSX1 – Intel Xeon-D 2123IT – 4c/8t/3.0GHz, 32GB RAM, 2x 2TB HDD SATA
Gravelines, France
$110

Germany Dedicated Server – DSX1 – Intel Core i7-2600 – 4c/8t/3.80GHz, 16GB RAM, 1 TB SATA
Kassel, Germany
$69

Hong Kong Dedicated Server – DSX1 – 2x Intel Core i3-4150 – 4c/8t/3.50 GHz, 8GB RAM, 1TB HDD
Hong Kong
$249

India Server – DSX1 – Intel Xeon E3 2136 - 6C/12T/4.50 GHz, 16 GB RAM, 480 GB SSD raid 1
Noida, India
$149

Malaysia Dedicated Server – DSX1 – Intel Xeon E3-1275 – 4c/8t/3.80GHz, 8GB RAM, 1TB SATA
Malaysia
$140

South Korea Server – DSX1 – Intel Xeon L5630 – 4c/8t/2.40GHz, 8GB RAM, 1TB SATA
Seoul, South Korea
$89

Thailand Dedicated Server – DSX1 – Intel Core i7-4790 – 4c/8t/4.00 GHz, 8GB RAM, 500GB HDD
Bangkok, Thailand
$149

Turkey Dedicated Server – DSX1 – Intel Xeon E3-1240– 4c/8t/3.7GHz, 8GB RAM, 2x 500GB SATA
Istanbul, Turkey
$89

USA Dedicated Server – DSX1 – AMD Quadcore – 4c/8t/3.0Ghz+, 16 GB RAM, 1TB SATA
Kansas City, USA
$79
What Will You Get With A Dedicated Resource?
When the client decides to share the business details, the client can opt for a specialized and fully secured hosting environment.
The important feature of services is that they aid the client in significantly reducing the carbon footprint.
Get dedicated systems to come with lots of accounts. It will reduce power consumption.
Get dedicated solutions to allocate particular resources based on the hosting plan.
Get specialized features that allow the client to enjoy some additional resources.
The Company has lots of Cheap Dedicated Server hosting plans that will perfectly suit various website hosting needs and requirements. The Company provides a major of specialized service at a very competitive price. By using hosting solutions, the client can increase the overall functionality and performance of the business website. If the client wants to know more useful information about services, the client can read the service details on the official website.
Cheap Dedicated Server Plans for 35+ Global Locations Worldwide
Choose Dedicated Server To Get Advanced Features
Dedicated Server Hosting is regarded as a wonderful solution to bring enormous profit and traffic range towards the website. If the client is planning to host, the website using a dedicated server then the client has come to the right place. The Company ensures to offer high tech solutions with plenty of benefits such as increased bandwidth, fast load time and quick turnaround time. The user can prefer for dedicated server hosting then that of the dedicated or shared server to avail plenty of benefits.
The Company Offer Best Solution According To Customized Manner
The Company also offers the Cheapest Dedicated server hosting for the customers at a reasonable rate without compromise in the quality of the serve. The Company as a leading dedicated hosting provider tends to understand the business needs & offer the best solution according to the business need in a customized manner. The Company can provide a broad range of Linux or Windows-based Dedicated server plans which are tailor-made according to the business requirement. The Company insists customers select the best Windows or Linux based Dedicated hosting plans to stay top among other competitors.
Get Impressive Features In Terms Of Dedicated Server Hosting
The Company cares for all the clients and offers impressive features in terms of dedicated server hosting solutions. Some of them are:
Guaranteed Higher Uptime: The Company offers a 99.99% uptime guarantee across high-quality services.
Super-Fast Loading: The Company offer best-in-class services for the people all over with super-fast-loading speed.
Instant Response: Get an experienced service team with high technical knowledge seems to be ready to guide the client.
Create Own Plan: The user is completely free to update at any time with minimal downtime.
Enhance The Service: The Company are expecting feedback from the client to enhance the service quality
Concentrate on Business: The user concentrates on the business, we will take care of the web hosting needs
Latest Hardware Technology: The Company makes use of a recent hardware platform to get high performance which the client wants for.
24×7 Dedicated Monitoring Service: The Company tend to monitor the server 24×7 to identify the potential problems