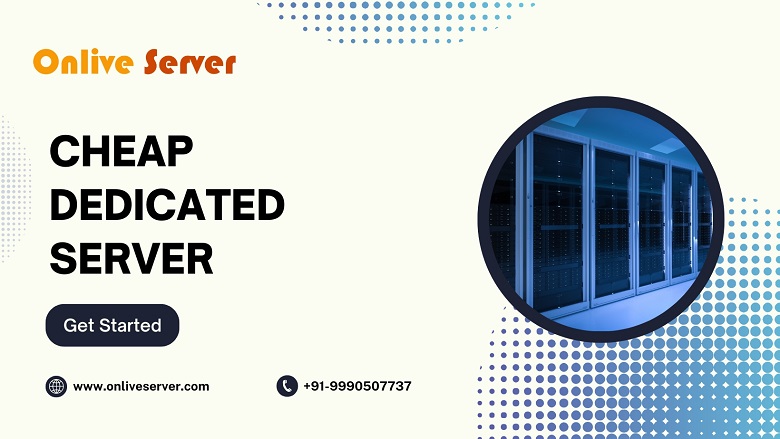 A dedicated IP address is a single IP address reserved for a single client and isn't shared with others. It is a unique online address to your website alone. That's the TL:DR version. For a more nuanced look, read on to familiarize yourself with the benefits and myths regarding dedicated IP addresses.
Processor / Cores / Threads / RAM / Space
Location
Monthly
Action

France Dedicated Server – DSX1 – Intel Xeon-D 2123IT – 4c/8t/3.0GHz, 32GB RAM, 2x 2TB HDD SATA
Gravelines, France
$110

Germany Dedicated Server – DSX1 – Intel Core i7-2600 – 4c/8t/3.80GHz, 16GB RAM, 1 TB SATA
Kassel, Germany
$69

Hong Kong Dedicated Server – DSX1 – 2x Intel Core i3-4150 – 4c/8t/3.50 GHz, 8GB RAM, 1TB HDD
Hong Kong
$249

India Server – DSX1 – Intel Xeon E3 2136 - 6C/12T/4.50 GHz, 16 GB RAM, 480 GB SSD raid 1
Noida, India
$149

Malaysia Dedicated Server – DSX1 – Intel Xeon E3-1275 – 4c/8t/3.80GHz, 8GB RAM, 1TB SATA
Malaysia
$140

South Korea Server – DSX1 – Intel Xeon L5630 – 4c/8t/2.40GHz, 8GB RAM, 1TB SATA
Seoul, South Korea
$89

Thailand Dedicated Server – DSX1 – Intel Core i7-4790 – 4c/8t/4.00 GHz, 8GB RAM, 500GB HDD
Bangkok, Thailand
$149

Turkey Dedicated Server – DSX1 – Intel Xeon E3-1240– 4c/8t/3.7GHz, 8GB RAM, 2x 500GB SATA
Istanbul, Turkey
$89

USA Dedicated Server – DSX1 – AMD Quadcore – 4c/8t/3.0Ghz+, 16 GB RAM, 1TB SATA
Kansas City, USA
$79
The Benefits of a Dedicated IP Address
SSL CERTIFICATES: A Dedicated server is required in the event that you need an SSL Certificate on a site. SSL Certificates are fundamental for e-business destinations, in light of the safe transmission of delicate data like Mastercard numbers and individual data. In the event that you have any kind of log-in structure where clients enter a username and secret key, then an SSL authentication is exceptionally proposed. One basic security cautioning can wreak ruin on your deals and transformations. NAMESERVERS: Dedicated IP addresses empower customers to get to their server straightforwardly without changing DNS settings for the space name.
The Myths of a Dedicated IP Address
SEO BENEFIT: There's a lot of articles out there guaranteeing that a devoted IP address has SEO advantage due to the substitute of conceivably spammy shared IP addresses, however, Google's previous head of Search Quality Matt Cutts let this myth go a couple of years prior: While the web crawlers couldn't care less about the IP address you are hosted on, they do think about the IP addresses connecting to you. Having a cluster of sites with the same shared IP address connecting to your site is surely not as perfect as one of a kind IP addresses connecting to you.

EMAIL BLACKLISTING: There's obsolete data with respect to email and dedicated IP addresses. Off base data on the Internet, I know, it's stunning. A few sites claim email sent from your site will be checked as spam and your email record will be boycotted in light of the fact that your IP is imparted to many different customers. This is not by any means genuine. For the dominant part of customers, your messages won't be checked as spam on the grounds that email administration suppliers have numerous IP addresses for detachment; send the great email through the spotless IP address and the spam through the filthy IP. A dedicated IP address for email ought to be considered on the off chance that you have a vast rundown estimate and you're conveying countless messages a day.
Onlive Server Dedicated IP Pricing
Each new Cheap Dedicated Server comes with a /29 vLan by default (8 total IPs, 5 usable). Due to the limited availability of dedicated IPs, there is an additional monthly charge for more IPs.
Monthly Subnet Prices For VLAN Servers:
/29 IP allocation (5 usable IPs) – $10.00/month
/28 IP allocation (13 usable IPs) – $25.00/month
/27 IP allocation (29 usable IPs) – $50.00/month
/26 IP allocation (61 usable IPs) – $100.00/month
/25 IP allocation (125 usable IPs) – $200.00/month
/24 IP allocation (254 usable IPs) – $300.00/month