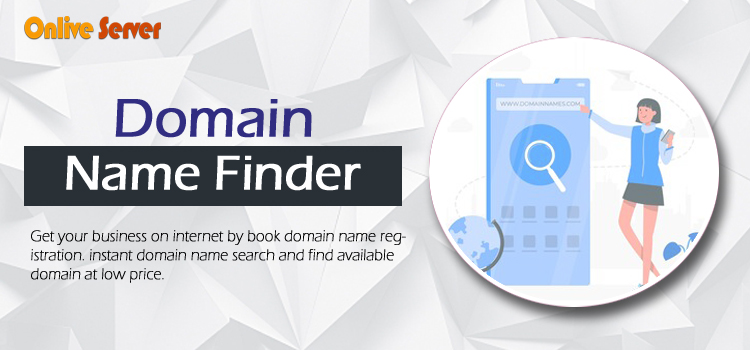 Introduction:
A successful business is always in need of a strong online presence. In order to make your website accessible and easy to search, you need a unique domain name. The Search Friendly Domain Name Finder is a helpful online tool that makes the search for the perfect domain name easy and convenient. Whether you are starting a new business or rebranding an existing one.
What is Domain Name Finder?
Domain Name Finder is a free online tool that makes selecting the perfect website name easy. Simply enter the keywords you're targeting and the tool will return a list of available domain names. With over 300 million domains to choose from, This tool makes finding the perfect domain name a breeze.
How does It work?
Domain Name Finder is a search engine for domain names. It allows you to quickly and easily search for available domain names by keyword or domain name. The tool also provides additional information about each domain name, including the age of the domain, the registration date, the expiration date, and the availability status. This information can be helpful when deciding which domain name to choose for your website.
How to use Domain Name Finder?
Domain Name Finder is easy to use. Simply enter the domain name you want into the search bar and hit "search." The tool will show you a list of available domains, as well as their availability and price. You can purchase your desired domain name through the tool, or transfer it to your existing web host. It's that easy.
How TLDs affect Domain Presence
When you're looking for the perfect domain name for your business, the type of top-level domain (TLD) you choose is important. Not all TLDs are created equal when it comes to establishing your online presence. Some TLDs, like .com, are more popular and well-known, making them more desirable. They also come with more availability, so you're more likely to find the exact name you're looking for. However, there are plenty of great TLDs to choose from that can help give your website an edge over the competition. Consider a TLD like .co that is associated with commerce or .io that is associated with technology. With so many options available, you're sure to find the perfect domain name for your business.
What are the benefits of using Domain Name Finder?
When it comes to finding the right domain name, there are a few key benefits:
Quick and easy search:
With a Domain Name Finder tool, you can quickly and easily grab the perfect name for your website. All you need to do is input a few keywords, and the tool will generate a list of options for you to choose from.
Domain name availability:
One of the biggest benefits is that you can check to see if your desired domain name is available.
One-stop-shop:
A Domain Name Finder tool provides all the information you need to make an informed decision about your domain name. It includes information about domain name extensions, prices, and availability. Use This tool today and start building your dream website.
Some Guidance for choosing the perfect domain name
Make a list of potential domain names.
Narrow down your options.
Check for availability.
Consider your brand name.
Keep it short and simple.
Use keywords in your domain name.
Avoid numbers and special characters.
Reserve your domain name early.
Get creative with your domain name suffixes
Do your research
Conclusion:
A good domain name is one of the most important things for your business. It's the first thing people will see when they visit your website. And it can make or break your online presence. With the help of such tools, you are provided with a perfect brand name for your business that's search-friendly and accurately represents your brand.