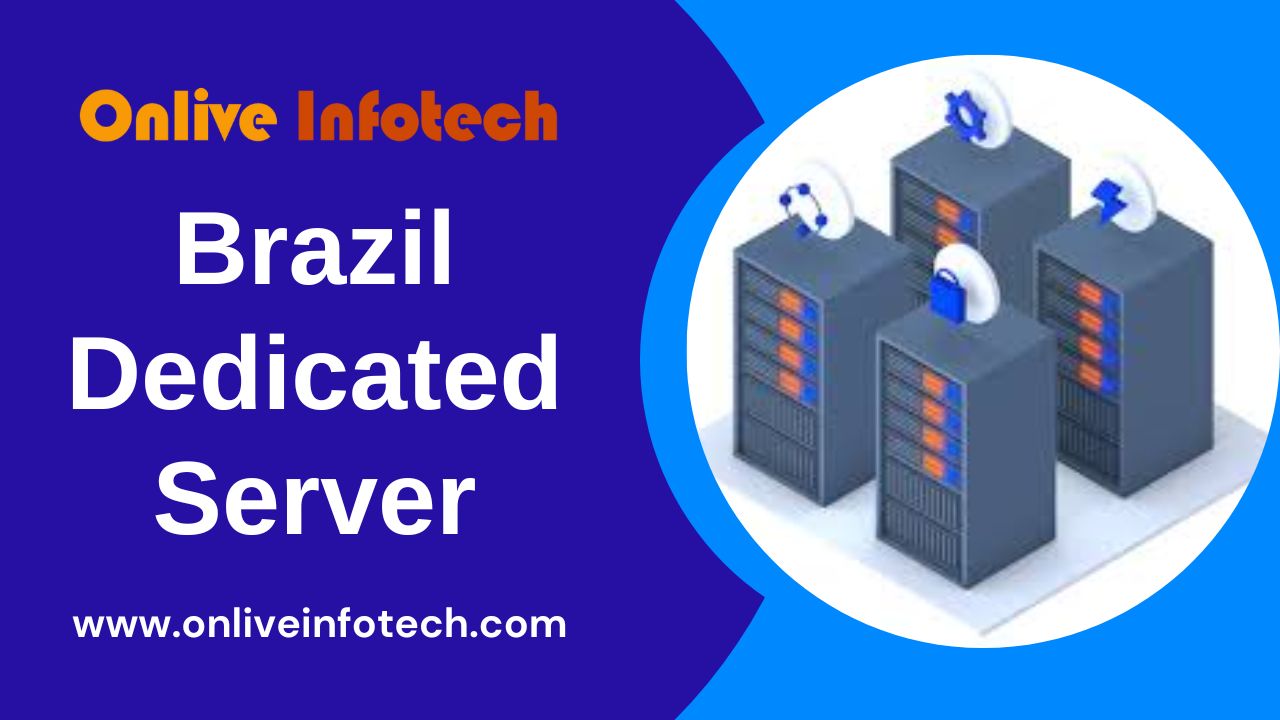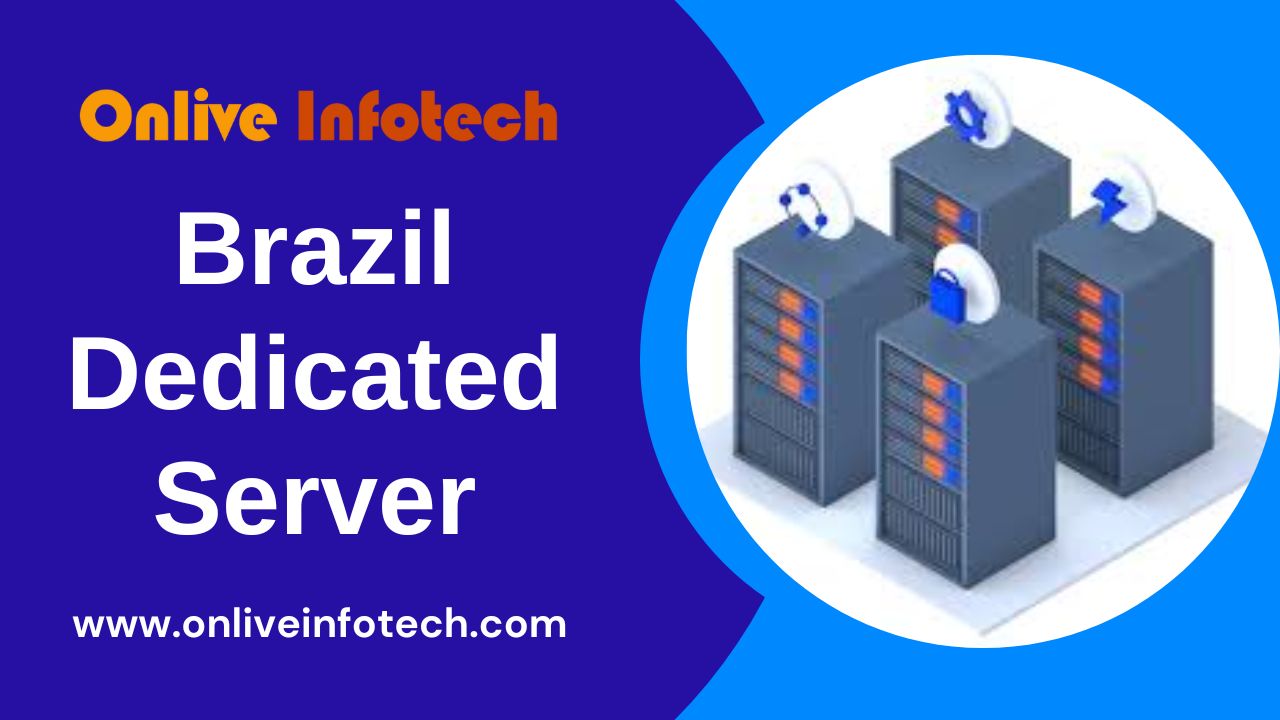 One of the top Brazilian dedicated server providers, Onlive Infotech, has revealed a superb Brazil Dedicated Server hosting with superb specifications at a superb price. Almost any business or website can easily manage high workloads and traffic volume on the server thanks to its excellent performance and dependability. The company's staff of experts guarantees top performance and uptime. This private server includes free virtualization from VMware, as well as assured bandwidth and CPU resources. We welcome you to look at our plans and discover for yourself why we are the best in the industry if you're searching for a dedicated server in Brazil. Companies have been forced to review their marketing strategies in order to remain competitive in the digital age. A Brazil Dedicated Server can help in this situation.
The New Server Benefits, Features, and Specifications
It has unveiled a fantastic new dedicated server hosting for Brazil that is exceptional in every manner! The newest Intel CPUs and storage are included in the new server. Additionally, the server comes with a complimentary domain name and IP address. Among the many advantages of this server are improved performance, dependability, and security. Additionally, on our secure network infrastructure, your info is always safe. Therefore, get in touch with us right away to learn more about our deal if you want to start using the internet right away.
Processor / Cores / Threads / RAM / Space
Location
Monthly
Action

Brazil Server – DSX1 – Intel Xeon X3430 – 4c/4t/2.80GHz, 16GB RAM, 500 GB HDD, Unlimited Bandwidth
Sao Paulo, Brazil
$219

Brazil Server – DSX2 – Intel Xeon X3450 – 4c/8t/3.20GHz, 16GB RAM, 480 GB SDD, Unlimited Bandwidth
Sao Paulo, Brazil
$229

Brazil Server – DSX3 – Intel Xeon X3450 – 4c/8t/3.20GHz, 32GB RAM, 1 TB SATA, Unlimited Bandwidth
Sao Paulo, Brazil
$240

Brazil Server – DSX4 – Xeon E5620 – 4c/8t/2.66 GHz, 64 GB RAM, 2x 480GB SSD, Unlimited Bandwidth
Sao Paulo, Brazil
$330

Brazil Server – DSX5 – Xeon E5620 – 4c/8t/2.66 GHz, 64 GB RAM, 2x 1TB SATA, Unlimited Bandwidth
Sao Paulo, Brazil
$360

Brazil Server – DSX6 – 2x Xeon E5620 – 8c/16t/2.66 GHz, 64 GB RAM, 2x 480GB SSD, Unlimited Bandwidth
Sao Paulo, Brazil
$430

Brazil Server – DSX7 – 2x Xeon x5670– 12c/24t/3.33 GHz, 128 GB RAM, 2x 2TB SATA, Unlimited Bandwidth
Sao Paulo, Brazil
$599
Amazing Performance
A superbly performing dedicated server in Brazil is available from Onlive Infotech. Excellent features offered by this server include limitless storage, bandwidth, CPU cores, and memory. Additionally, you will receive a control panel that you can use immediately to administer your server. You can install software and modify the configuration of your server using the control panel from anywhere in the globe. To do this, you won't need any technical expertise.
Excellent 24/7 Customer Support
If you want to run a dedicated server at a low cost, choose our cheap dedicated server hosting. You can always get assistance when you need it thanks to its excellent 24/7 customer care. Without a doubt, it ranks among the finest in the sector. It is affordable, effective, and quick. So, if you're looking for a dedicated server, take a look at our affordable options.
Huge Amount of Customization Options
The best Brazil dedicated server plans offered by our business come with a wide range of customization options. The sort of CPU, memory, storage, and much more are all options. A simple management panel is offered. With us, you have the option of Linux or Windows operating platforms. You are also granted root access to the computer for security reasons. No matter where in Brazil you are located, your company can keep fast internet speeds thanks to our data center there!
Affordable Prices
The accessibility of dedicated server hosting is one of its finest features. There are no hidden fees or overage charges to think about. You never have to stress about unexpected costs because these are all covered by your monthly fee. Additionally, dedicated servers have more capabilities, which requires more setup and configuration.
Great Value
The value of a Brazil Dedicated Server Hosting is superb. You gain access to more resources, improved functionality, and increased protection. Additionally, you can customize your server specifically to meet your requirements since you don't have to share it with anyone else. A dedicated server hosting plan is exactly what you require if you require a web server, mail server, database server, or anything else. Need support? Any questions can answered by our live chat customer support, available around-the-clock!
What are the speed differences between a dedicated server and a shared server?
A devoted server is a real-world machine that doesn't let any other device share its set of resources. On the other hand, shared servers typically have less RAM and slower processors and can readily copied from an active virtual machine.
Would you advise using a dedicated server instead of a virtual server?
If you want to use the most powerful server possible to complete your job, a dedicated server is the best option. A virtual server will be simpler to handle for the majority of users. This is so that a virtual server can manage numerous hosts and communications. Although it might not be as quick, the price disparity is typically justified.
Conclusion
The most recent dedicated server hosting options are now being offered by Onlive Infotech at a very competitive price. Every hosting package created using the most recent technology and premium hardware resources. This makes it simple for users to get the best hosting speed and security for their online store. Our hosting company's primary goal is to offer the best hosting options at a very competitive price. Therefore, users can increase their web visibility and company growth quickly.