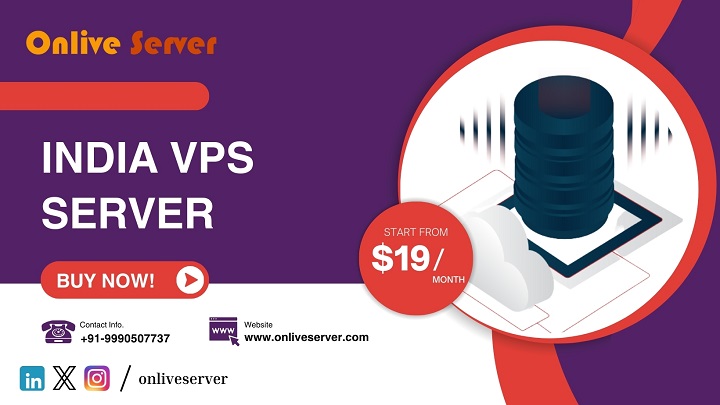 Onlive Server is hugely popular in India, especially among the technical and web development Industry. We provide one of the best performing Server like India VPS Server Hosting Solution with advanced technology in India and the data center is located in Noida Location. Most of the business owner is prefer that hosting due to the prompt high quality of support we offer.
Data Center
Plan/Cores/RAM/Space/Bandwidth/Hypervisor
Operating System
Monthly
Action
Onlive Server provides Managed VPS Server Hosting by using best virtualization platform such as KVM hypervisor that is available in 4 sizes with various technical components, all based on cloud infrastructure with built-in SSD storage, VMWare for Linux VPS.
Basically in India Onlive Server is the only company which offers Free control panel with enhanced security features built-in and ensures website optimization too.
Who needs Indian VPS hosting and why?
When your website is hosted on a shared server then your server response time is too long. This happens when the website has several thousands of visits per day. So the solution is that switches or migrates your Shared Hosting Services to India VPS Hosting. When traffic grows and the server response time is too long, the website is automatically migrated to dedicated server hosting or cloud server hosting.
If you want more flexibility from your present Hosting or do you want to host multiple websites or need more space and resources then prefers our Cost effective VPS Hosting India that can give the freedom of your business to complete all these processes.
With our VPS Server Hosting, you will get the same functionally as a Dedicated Server Hosting. In VPS Hosting multiple sites are running on the single server or just one set of hardware so running cost is significantly cheaper. This enables your business to have a web presence with high-end performance without breaking.
Indian VPS hosting with advanced features:
Our VPS Server Hosting is available with the following amazing features that ensure maximum performance and reliability. Onlive Server gives you the promise that your hosting is in good hands and can give you the performance you need for your internet presence.
Dedicated IPv4 and IPv6
Secure Shell Access (SSH)
SSD Storage
Root Privileges
Recovery Mode
Weekly Backups
Dedicated Resources
One-click OS reinstall
CMS integration
24*7 Technical Support
99.9% uptime
Maximum Security
Managed Performance, Security, & Updates
An unstoppable performance with your own server resources
Quick & easy to use custom control panel
Unlimited bandwidth & traffic
Expandable RAM & storage
India VPS Server Hosting With Unique Services:
Complete control:  Onlive Server provide VPS Server Hosting with full of with full Administrator access you can customize your Server as per your needs. Here you get the flexibility like of a dedicated server without needing to spend a fortune.
Excellent performance: Our VPS Server Hosting using the latest hardware virtualization technology to ensure your professional web applications get the performance they need when they need it.
Custom Operating System: We provide the customization facilities to our client, they can install Ubuntu, Fedora, Linux Mint, OpenSUSE, PCLinuxOS, Debian, Mandriva, Sabayon/Gentoo for Linux.