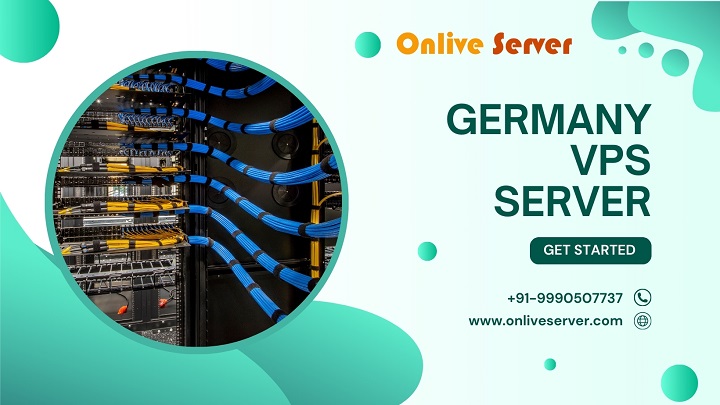 If you need to improve the security and performance of the website, then don't worry; the VPS Germany Cheap service is the right choice. Buy from Onlive Server. We are the leading VPS and dedicated server hosting company in Germany. The Onlive Server company offers our customers affordable and well-featured server hosting plans. We provide different server hosting services at a reasonable price. You can select the VPS server hosting plan which meets your requirements.
Processor / Cores / Threads / RAM / Space
Location
Monthly
Action
Our Germany VPS Server Hosting plan
We offer a cost-effective and secure hosting plan to our valuable customers. We offer Germany VPS Server Hosting plans based on the needs of the client. Onlive Server delivery faster VPS Plans to the business needs. Our hosting plan comes with fully secure, 24/7 hours support, simple to use and others. We have experienced experts to deliver the best service to our clients. They loaded our VPS server hosting plan in Germany with
Storage up to 300 GB
KVM virtualization
Up to 4 CPU core
Window or Linux operating system
memory up to 16 GB
Why choose our Germany VPS Server hosting service
No matter if anyone needs a Linux or Windows VPS Server Hosting plan for their business, then you are at the right place. We offer different types of server hosting plans so you can purchase the hosting server package based on your needs. There are several reasons for buying our Germany Cheap VPS server hosting plan, such as –
Affordable price with advanced features
Get 100% service uptime
Purchase the server hosting plan at a reasonable price
Our hosting plan is highly secure and simple to use
Offer excellent customer support service
Our affordable Linux VPS server hosting plans assure excellent speed and performance compared to other hosting plans. You can contact our technical assistance through email and phone.
High Security
Onlive Server is a powerful and affordable VPS hosting provider in Germany. We offer our customers high-quality VPS hosting with flexible payment terms and various features. Our cheap Germany VPS server plans will help you to easily create your own website and run it on a powerful virtual machine so that you can do anything with your site. You can also use the best VPS hosting plans to build an eCommerce store or create an online blog.
24/7 technical support
Onlive Server is a powerful and reasonably priced Germany VPS Server hosting plan. We have 24/7 technical support to answer your questions and resolve your issues. We offer a fully managed server hosting solution that is reliable, secure, and fault-tolerant.
Full Root Access
Our robust and cheap Germany VPS Server Hosting plans have full root access to the server. You can install any software, including PHP and MySQL, with no limits.
Our servers are in Germany, one of the most stable countries in Europe. This means you will have high-speed internet access while using our Germany VPS hosting.
99.99% Uptime Network
We commit to providing our customers with the best service and support possible. We have a team of dedicated and experienced system administrators who are ready to assist you. Our network engineers monitor your server's performance, ensuring it stays up and running in peak condition.
Backup & Restore
You can back up all your data on this server with a few mouse clicks! We will store your backup in an offsite location, ensuring it is safe from potential threats or disasters. You can also restore your entire site using the one-click backup option we provided! This ensures that you always have access to all previous versions of files, including any changes other users might have made on the same server.
Conclusion 
If you are looking for cheap VPS hosting plans in Germany, Onlive Server is the best place to host your website. We have a variety of powerful hosting plans that give you the freedom to manage your server at any time. Our 24/7 customer support team will assist you with any queries that you might have