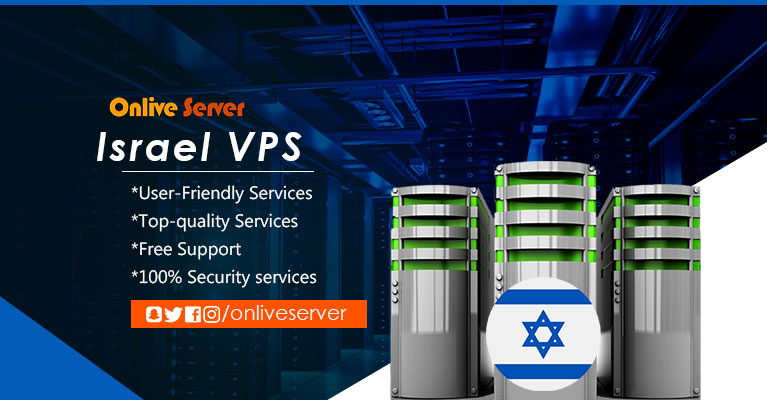 The Ultimate Guide to Purchase the Best Israel VPS via Onlive Server
Your online business is rising, and you need a reliably solid online infrastructure. Our Israeli data centres feature some of the most advanced technologies and top hosting services that provide the highest security, performance, and reliability needed to power your business. Our Israel VPS hosting servers are affordable, flexible, scalable, and ideal for growing businesses.
Get fast and reliable web hosting for your business or personal websites as well as Dedicated Server, Cloud Hosting, Domain Name registration, and more. If you are looking for professional hosting services in India with 100% network uptime. Our Virtual Private Server (VPS) in Israel and Dedicated servers are designed to be fast, cost-effective, and efficient.
The Best Israel VPS Hosting Providers for Every Budget.
You can choose any right virtual hosting platform that suits your business budget. We do not count on higher prices if you want the best administration. You can find a cheap VPS solution in Israel, but you can't run a successful online business with a slow website and cheap hosting services.
With multiple hosting options in a wide range of locations, and all-time support available in both English and Russian, offers the perfect VPS solution for any small or even medium-sized business with a web presence. Since our beginnings, we have set the standard for quality and value in the VPS marketplace.
why select the Best Israel VPS by Onlive Server?
There are companies all over the internet claiming to offer the best deals, but not all of them live up to their promises. In this guide, we are going to teach you how to choose the best hosting provider for your website.
Israel VPS hosting, one of the most popular types of unmanaged server offerings, has a lot going for it. It's relatively easy to set up and operate and can offer webmasters an independent environment in which they can make just about any kind of change – systems & network-related settings, software configurations, and so forth – they like or have the knowledge to make.
Features of Israel VPS should know before using VPS
A VPS offers an affordable middle ground between a shared hosting environment and a dedicated server. A VPS runs on its own operating system, and users have root access to the environment. This gives the user full control over the entire virtual machine without any interference from the hosting provider.
Different features of Israel VPS servers that companies should consider before choosing one.
Security – Virtual private servers are usually secured by a firewall and other security measures set up by the hosting provider. This helps to protect against unauthorized access, and also against hacking.
Virtualization – VPS is a hosting environment that uses virtualization to provide clients with features and options that they wouldn't have with a shared server. The virtualization technology separates each customer's account from one another, providing physical separation of the server resources.
Multiple application- Unlike other web hosting services, VPS hosting provides customers with more control over their server. This allows them to customize their setup and run multiple applications on one account.
High Network Performance- Israel VPS is a private virtual dedicated server for high-end web hosting. It provides servers with guaranteed network resources, completely isolated from outside access with advanced security features. High network performance, combined with the total isolation of each server ensures that our customers have an optimum platform for developing their business.
Benefits of using a VPS for your business. Here are just a few:
1. Increased Security: A VPS provides you with increased security, as it isolates your business from the public internet. This is important if you run a website that contains personal information or if you use sensitive data for your business.
2. More Storage Space: A VPS gives you more storage space than a standard hosting account, which can be helpful if you have a lot of files to store or if you need to store big files offline.
3. Better Performance: With a VPS, you can expect better performance than with a standard hosting account because it has more resources available to it. This means that your website will load faster and be less likely to experience errors.
4. Greater Flexibility: A VPS allows you greater flexibility in terms of the software and services that you can use, as well as the number of simultaneous users that your site can accommodate.
5. Lower Costs: A VPS typically costs less than a standard hosting account, which means that it will save you money in the long run.
6- The quality of service is always top-notch.
7- The servers are always up and running, which means that you won't experience any outages or slowdowns.
8-The customer support team is available 24/7 to help you with whatever you need.
9-The prices are very reasonable, especially when compared to other providers in the market.
Blog Conclusion:
Israel VPS Server is a great choice for those who are looking to host their website or apps. As the internet continues to grow, it's getting harder and harder to maintain your own server. This is where VPS comes in. VPS offers you the ability to host your website on a server that will be hosted by another company, which can be located anywhere in the world. You'll have more control over your domain name, as well as other aspects of your hosting service. The prices are also cheaper than most others around the world, which makes it a good option for any business owner looking to expand their services without having to pay sky-high prices.
If your host is unreliable, you'll be dealing with slow load times. If your host keeps shutting down whenever you get any traffic, you'll have to deal with angry visitors and potentially even a loss of business.