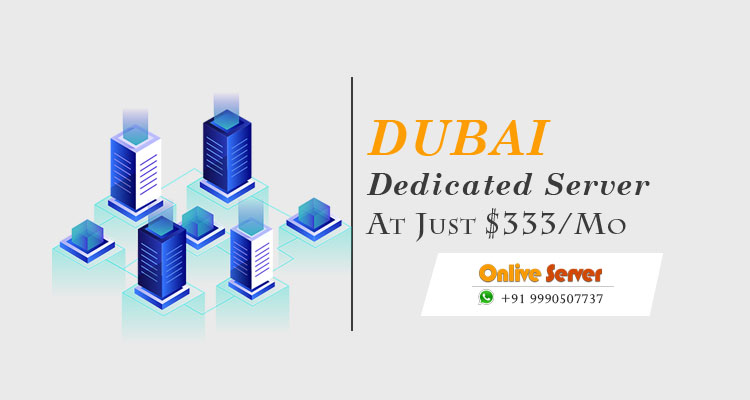 Dubai Dedicated Server Hosting
A dedicated server is a single computer in a network, dedicated solely to one user. This means that you will not have to share any resources, as you have exclusive rights to bandwidth, memory, and storage space. These dedicated servers can handle traffic-intensive websites, multiple domains, images with high resolution, and videos with ease. The Dubai Dedicated Server is specifically useful for companies and individuals who experience large spikes in website traffic and need the bandwidth, flexibility, and consistent performance of a dedicated box. The world-class data centres boast locked-down security and redundant battery and generator data backups competent of guaranteeing that you and your visitors always have your website online. We deliver fully managed affordable Dubai Dedicated Server Hosting offerings combined with invincible support from the most helpful humans in hosting. You just focus on what really matters, running your business and leave the rest to us.
Processor / Cores / Threads / RAM / Space
Location
Monthly
Action

UAE Dedicated Server – DSX1 – Intel Xeon E3-1230v5 – 4c/8t/3.80GHz, 8GB RAM, 500GB SSD
Dubai, UAE
$333

UAE Dedicated Server – DSX2 – Intel Xeon E5-2620v4 – 8c/16t/3.0GHz, 16GB RAM, 500GB SSD
Dubai, UAE
$444
Remarkable Features of Dubai Dedicated Hosting
Advanced customization
You call the shots when it comes to tailoring Dubai Dedicated Server hosting. Want more disk space, memory allocation, bandwidth, speed? It's all yours.
Unparalleled network uptime
Reliability is the most crucial thing you care for the website. That's why we ensure to offer matchless network uptime. The proficient system admins keep your servers running at its prime.
Fast, simple and cheap dedicated server hosting
Each of the hosting plans goes through multiple tests to ensure maximum simplicity so that you can manage it on your own without any fuss. We also promise blazing fast speed for the ultimate user experience.
High availability
Downtime can be threatening for your business. There are many instances where you require more resources instantly. The powerful Dedicated Server in Dubai comes with high resource availability, speeds up the website and promises breakthrough performance even during fluctuations. With us, your website will go on and on and on…..No matter what!
Locked-down security
The Dedicated Server in Dubai plans are specially designed to offer locked-down security to your data. The rock-solid security solutions are based on advanced technology and updated regularly. Extensive testing under efficient supervision ensures dynamic safeguard that works unceasingly under different practical conditions.
Grab The Best Dubai Dedicated Server

With a decade of experience serving the hosting industry, Onlive Server can precisely analyze your needs and offer you with the solution that is exactly what your business demands. We render true enterprise-grade Dedicated Server in Dubai with powerful data privacy and security, bleeding-edge hardware and network infrastructure, ultra-modern data centres, and amazing 24×7 technical support, all made accessible at incredibly low prices. At Onlive Server, we cater all the users with complete dedication without comprising on performance. The customers can freely speak with the ninjas and the technicians delivering the excellent hosting offering to their business.
No limit – no fuss! Host your critical website without any restrictions and experience groundbreaking hosting technology that extends to the needs of your always thriving website. You don't need to break the bank to get trailblazing Dubai Dedicated Server hosting solutions.
At Onlive Server, we understand that the productivity of your business is determined by the power of your IT infrastructure. We furnish you with versatile dedicated hosting solutions along with the ultimate level of security and disaster recovery so that you or your mission-critical business run smoothly and are never at stake. All managed dedicated servers go through a comprehensive safeguard analysis before they are unfolded to ensure optimum protection and that's just not it, we keep up on our toes all the time to guarantee that we bring you back to where you were during the tough times of disaster.
Let our team do the heavy lifting, and you focus on running your business and front-end components of your web presence.