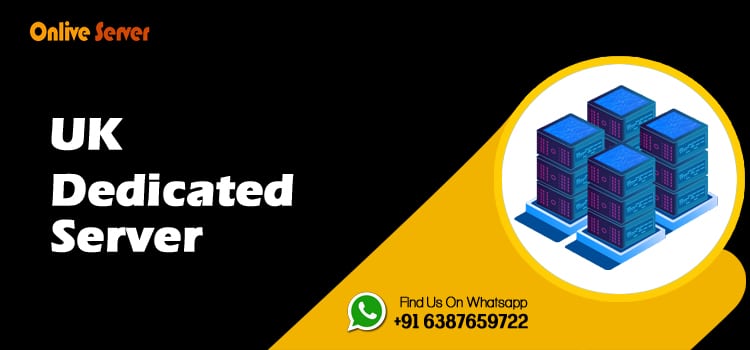 Introduction
So, you're looking to start your own web or game hosting business. But where do you begin? You could go out and spend hundreds of pounds (or thousands, if you're really serious) on computer equipment, or you could invest in one of our UK Dedicated Server instead! A Dedicated Server gives you all the resources you need to get started on the right foot. At a price that doesn't make you want to pass out.
What Is A UK Dedicated Server?
A UK server is a single physical computer that provides a web hosting service. Because these servers are generally more expensive than shared servers, they are also used for hosting more resource-intensive websites like e-commerce sites or large databases. From an outsourcing perspective, you can think of a dedicated server as being something like Cloud Computing in your back pocket – only faster, more reliable, and with a greater amount of control.
What Are The Benefits Of A UK Dedicated Server?
A dedicated server gives you complete control over your hosting solution. You can install and run any software that your business requires, as well as install an SSL certificate if you want to host a secure website. Whether you're looking for an affordable Windows-based or Linux-based dedicated server, Onlive Server has a solution for you.
High Performance
Need a new hosting company? Thinking about switching from a shared to a dedicated server? With Onlive Server, your new hosting provider, you'll get all of your needs met with our high-performance UK dedication. You can expect an unparalleled level of security and performance with any of our available packages. Whatever you need, we've got it.
Availability
Dedicated servers are available 24/7, and your server will be deployed within minutes of ordering. If you choose to use our KVM virtualization technology, your dedicated server can be delivered in less than 60 seconds. No matter which option you select, your dedicated server will be available whenever you need it. In fact, most customers order multiple dedicated servers and use them for different purposes to accommodate an increasing workload or to create backup systems.
24/7 Support
Just like with any other dedicated server, you will have access to our award-winning 24/7 support system. Our support system is one of our biggest selling points. And will give you peace of mind whenever issues arise. They can be dealt with quickly and efficiently. We pride ourselves on being able to resolve problems within minutes, not hours or days. We won't let you down!
Migration
If you're moving from another dedicated server provider to Onlive Server, you can get a smooth transition by letting us transfer your existing data and applications. Our staff will install your server hardware and configure it to match your previous environment, so your websites and other services will be live in no time. If you have a specific migration plan in mind, just let us know when placing your order; we'll do our best to accommodate any specific needs.
How Much Do UK Dedicated Servers Cost?
A UK server varies in price, depending on its type and other factors. One thing remains constant, however: Dedicated servers are more expensive than shared servers. As a general rule of thumb, a Best UK Dedicated Server starts at about $89/month. Since prices can rise with added services (such as high-speed Internet access). It's best to ask your provider for an estimate based on your specific needs.
How To Select A UK Dedicated Server Provider?
There are many Dedicated server providers on offer, but not all of them provide value for money. Before choosing a provider, you need to ask yourself what your budget is and what kind of hosting services you will require. Once you've answered these questions, make sure that your provider provides reliable UK-based technical support and enough bandwidth to run complex applications or websites. You can also make life easier by selecting a provider with a wide range of payment options so that you can choose an option that suits your needs best.
How To Create Your Own Personalized Data Center?
UK Dedicated Servers are often referred to as virtual private servers. These virtual private servers work similarly to dedicated servers. Except they run from a remote data center which allows you to utilize all of your hardware resources. This is beneficial for companies that have limited space and require their own server. It is also ideal for large businesses that need their own dedicated server without paying an exorbitant amount of money.
Conclusion
It's natural to feel overwhelmed by all of these choices and tasks. But remember that starting your business isn't a sprint—it's a marathon. This list is meant to give you an idea of what it will take. Over time, to build up your client base, establish your processes and brand identity, complete projects, and continue making progress toward earning a full-time income from freelance writing.