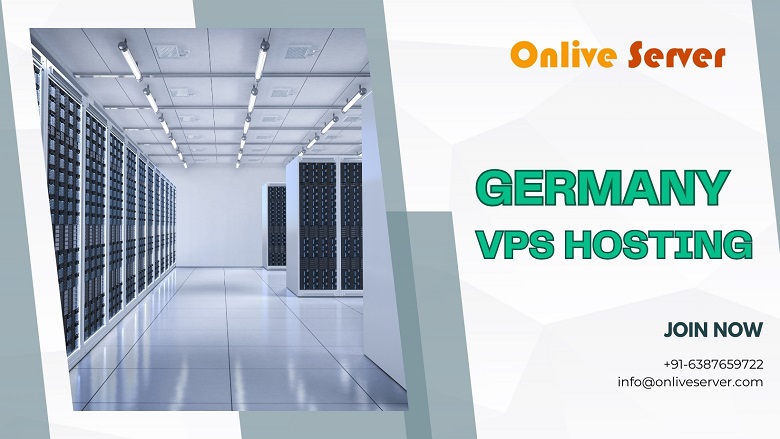 Germany VPS Hosting
Starting a business needs planning, and sustaining with it in the market, requires vigorous marketing. However, if you have managed to grow enough, you will find the shared hosting limit is at its stake; you may consider a Romania as well as Germany VPS Hosting (Virtual private server) service. Regardless of the business's size, a particular hosting service is required to market the business digitally.
Processor / Cores / Threads / RAM / Space
Location
Monthly
Action
A brief idea of VPS hosting
Germany and Romania VPS stands for Virtual Private Server, a virtual machine that divides the physical server into several virtual servers. This virtual server can run on its own OS, with allotted storage space. This gives the opportunity to use modify the kernel. However, if you are running a business, it is essential that you know whether or not you a VPS hosting service. Various hosting serving providers such as Romania VPS Hosting have multiple plans to fit the customer's demand.
The mechanism of VPS
It may sound simple, but the methodology which a VPS system employ is quite intricate. Software such as Virtuozzo and Virtual Box are used, which are also known as hypervisor software. In case you have trouble understanding the mechanism of VPS sever comparing with the other that is shared and dedicated server will be imperative. Consider you own a big house at the top of the hill, where you do not have to share your property with any other residents. Such as is the dedicated server, you have the overall control of your bandwidth and CPU resources. On the other hand, Shared hosting is like you live in an apartment, where you have to share the property with other people. Likewise, in a shared hosting service, you will have to face traffics and surges. A VPS service is like you live in a town hall than an apartment. A VPS service like Romania VPS Hosting allows full control over everything inside your wall. It is not like staying inside the apartment; you can add walls in your room and enjoy full control. It is effortless than a shared hosting service.
Types of VPS
There are various companies that provide multiple offers on the VPS network. These are mostly based on plans that suit the client the best. As per Romania VPS Hosting service, VPS can be of five types; these are as follows.
• Cloud VPS
• Cloud Server
• Managed VPS
• Self-managed VPS
• Unmanaged VPS
• High Availability VPS
Romania VPS Hosting service has a dedicated service based on unmanaged VPS service. In an unmanaged VPS service, the server is not restricted to a single application or OS. It is also known as a cloud server as it is bare and flexible, and you usually get the option to re-OS the server. Managed VPS, on the other hand, is true to its name. It uses a pre-installed serve administration software on a predetermined OS. Usually, WHM and cPanel administration software systems are used.
Advantages of VPS hosting
Most people are now tending towards the VPS hosting than any of the two because you can get the dedicated service at a fraction of the cost. It also does not have the drawbacks of shared hosting, like sharing the resources with other companies. Romania VPS Hosting service provides flexibility, as you can customize as per your need. This is one of the crucial reasons a VPS is better than the other two. However, most importantly, the companies widely use VPS because it allows full control over the resources. This means you can have as little or as much control over the resources.
The reason you should configure new VPS
Before taking the service of there a few things, you may need to know. One that includes is the reason behind configuring new VPS. Generally, when you sign up for a basic hosting plan, the company helps you with all the software you need. You will get a control panel through which you will be able to control and configure your account. However, this doesn't permit you to tweak the server, as other people share the same machine. On the other hand, considering a VPS plan from Romania, VPS Hosting gives a total server environment of your own. You can have full control over the resources. Your host will help you set-up the necessary server software such as Apache or Ngnix the rest you might have to do on your own. You may have to go through a few extra steps to start your server. These steps are as follows.
• Deciding the time, you must start using VPS.
• Knowing ways to connect it and issue commands.
• Learning ways to install new software.
• Configuring a new user account.
• Setting up a firewall.
Processor / Cores / Threads / RAM / Space
Location
Monthly
Action
If you go through these steps, you will be able to configure your Germany and Romania VPS system correctly. However, Romania VPS Hosting service has 24/7 online support to help you at the hour of the day. The qualified general will be able to help guide through a telephonic conversation.
Learning the ways to step a VPS after upgrading from shared hosting is like stepping into another dimension. A VPS server provides many features of a dedicated server and many rooms where you can safely put your resources. However, it is suggested to know and learn different usage before having fun with it. Now that you have gained a detailed idea of a VPS hosting service, all you need to do is enjoy a comprehensive dedicated service.