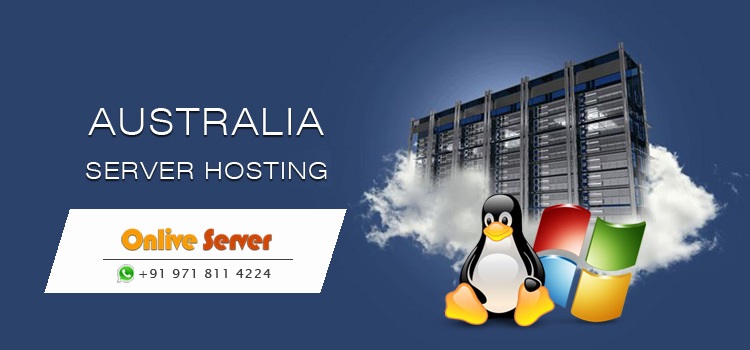 Australia Server Hosting
Onlive Server has the latest technical advances in hosting the Australia VPS server and the Dedicated server. The number of users of VPS and Dedicated Server technology has increased over the years. This is an event that takes place not only in Australia but worldwide. Windows and Linux Servers has similar features to dedicated server and VPS but is a secure operating platform, it is in a low-cost range. Hosting is one of the most popular options for business websites around the world.
Processor / Cores / Threads / RAM / Space
Location
Monthly
Action
Some Features of Onlive Server's Australia Servers are:
Users can get the best service from their online Web site by Australia Servers and without spending too much money.
Maintenance of the VPS server is easier than the dedicated server. Many hosting service providers also offer free VPS server hosting services but Onlive Server gives a chance to maintenance service with both Dedicated Server and VPS Server. It gives you time to focus on other activities in your business while focusing less on server management.
With a Cheap dedicated hosting solution, the user gets a physical server. Which is available in the cheapest Price range with higher configurations.
Our servers help to reduce costs but also provide users with the same functionality available through dedicated hosting and VPS.
Processor / Cores / Threads / RAM / Space
Location
Monthly
Action

France Dedicated Server – DSX1 – Intel Xeon-D 2123IT – 4c/8t/3.0GHz, 32GB RAM, 2x 2TB HDD SATA
Gravelines, France
$110

Germany Dedicated Server – DSX1 – Intel Core i7-2600 – 4c/8t/3.80GHz, 16GB RAM, 1 TB SATA
Kassel, Germany
$69

Hong Kong Dedicated Server – DSX1 – 2x Intel Core i3-4150 – 4c/8t/3.50 GHz, 8GB RAM, 1TB HDD
Hong Kong
$249

India Server – DSX1 – Intel Xeon E3 2136 - 6C/12T/4.50 GHz, 16 GB RAM, 480 GB SSD raid 1
Noida, India
$149

Malaysia Dedicated Server – DSX1 – Intel Xeon E3-1275 – 4c/8t/3.80GHz, 8GB RAM, 1TB SATA
Malaysia
$140

South Korea Server – DSX1 – Intel Xeon L5630 – 4c/8t/2.40GHz, 8GB RAM, 1TB SATA
Seoul, South Korea
$89

Thailand Dedicated Server – DSX1 – Intel Core i7-4790 – 4c/8t/4.00 GHz, 8GB RAM, 500GB HDD
Bangkok, Thailand
$149

Turkey Dedicated Server – DSX1 – Intel Xeon E3-1240– 4c/8t/3.7GHz, 8GB RAM, 2x 500GB SATA
Istanbul, Turkey
$89

USA Dedicated Server – DSX1 – AMD Quadcore – 4c/8t/3.0Ghz+, 16 GB RAM, 1TB SATA
Kansas City, USA
$79
Cheap Dedicated Server Australia
Business Cannot Work Without a Server This is an important tool for any type of activity in the current scenario. You can choose Australia based Cheap Dedicated Server Hosting that comes with the highest levels of functionality, stability, and performance. Entrepreneurs get a customized solution with the best server. We provide a cost-effective service for the company and meet the needs of customers. Ensuring a better opportunity for companies with excellent productivity. You can only spend enough money to get dedicated servers or VPS servers. We are excellent people when it comes to fast and fast servers that are suitable for any kind of business. Dedicated server hosting in Australia is the best for the online business and gives the business owner great success. We are a successful hosting service provider in the industry. Short response times and website loading make the business successful.
Australia VPS Server Hosting
Australia VPS Server available at just $29 per month with higher resources available on the server will be distributed to hosting or other websites. In other words, many users will share resources. This type of hosting, for example, a home PC, can be described by many users, using a machine in several ways. Typically, private VPS or private servers provide users with low and final options. Australia VPS Server Hosting provides secure hosting environments that allow users to make their own choices. Therefore, in a sense, these sites do not represent the total of dedicated residents. This means, however, that the servers can be easily installed with basic commercial websites, in particular.
Features of Australia VPS Server Hosting –
Higher bandwidth
Full control and management
Secure and safe hosting environment
4X More Scalable
Full Root Access
Proper installation of Cpanel
Sydney Data-center
Free Setup with 24/7 support
Data backup and restore