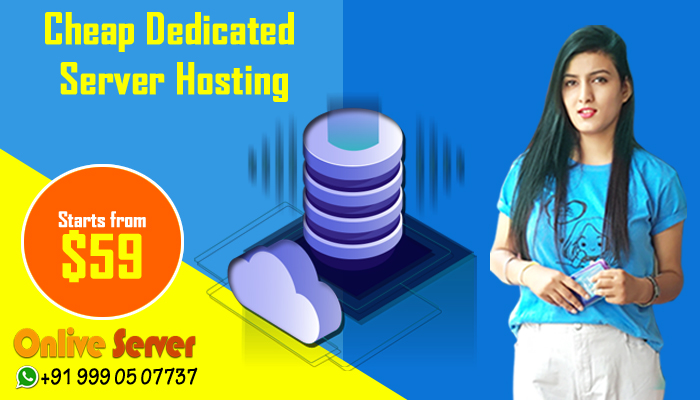 Today all businesses are in the online presence and we understand their importance. This is the easiest way to maximize customer reach and incease you business revenew in the market about services and products. if you want to make sure that your website is viewed by all people and you choose to increase traffic, So you have to pay attention to the server on which you host. There are many benefits to business to offer by looking for a Cheap Dedicated Server. Onlive Server's dedicated server hosting options you will be able to get more control. This will usually allow you to store more data and reduce the risk of security concerns. It is important that Onlive Server provide amazing Cheap Dedicated Server Hosting plans with quick and easy to use.
Processor / Cores / Threads / RAM / Space
Location
Monthly
Action

France Dedicated Server – DSX1 – Intel Xeon-D 2123IT – 4c/8t/3.0GHz, 32GB RAM, 2x 2TB HDD SATA
Gravelines, France
$110

Germany Dedicated Server – DSX1 – Intel Core i7-2600 – 4c/8t/3.80GHz, 16GB RAM, 1 TB SATA
Kassel, Germany
$69

Hong Kong Dedicated Server – DSX1 – 2x Intel Core i3-4150 – 4c/8t/3.50 GHz, 8GB RAM, 1TB HDD
Hong Kong
$249

India Server – DSX1 – Intel Xeon E3 2136 - 6C/12T/4.50 GHz, 16 GB RAM, 480 GB SSD raid 1
Noida, India
$149

Malaysia Dedicated Server – DSX1 – Intel Xeon E3-1275 – 4c/8t/3.80GHz, 8GB RAM, 1TB SATA
Malaysia
$140

South Korea Server – DSX1 – Intel Xeon L5630 – 4c/8t/2.40GHz, 8GB RAM, 1TB SATA
Seoul, South Korea
$89

Thailand Dedicated Server – DSX1 – Intel Core i7-4790 – 4c/8t/4.00 GHz, 8GB RAM, 500GB HDD
Bangkok, Thailand
$149

Turkey Dedicated Server – DSX1 – Intel Xeon E3-1240– 4c/8t/3.7GHz, 8GB RAM, 2x 500GB SATA
Istanbul, Turkey
$89

USA Dedicated Server – DSX1 – AMD Quadcore – 4c/8t/3.0Ghz+, 16 GB RAM, 1TB SATA
Kansas City, USA
$79
Below listed are benefits of using Our Dedicated Server Hosting:
There are many advantages of having a dedicated server and these include speed, space, Daily Based Backup Service, Fully DDoS Protected Plan, KVM & KVH Virtualization, Longer Stability, Flexible Payment Plans, 99.99% Uptime, Top Scalability, 100% Trustable Service, Windows & Linux Based Operating, Full Root Access, High Performing, Best Monitoring Service, Ultra-Higher Speed of Interne, SSD & SSL Service, High Bandwidth and many facts and feature are included for your use.
Dedicated Server Hosting management can include all of the following:
Application monitoring
Application management
Technical support
Firewall services
Anti-spam software
Antivirus updates
Security audits
Operating system updates
Application updates
Server monitoring
Load balancing
Database administration
Performance tuning
Software installation and configuration
User management
DDoS protection and mitigation
Intrusion detection
Backups and restoration
Strong Security
Cheap Dedicated Server Hosting are also providing a very secure as well as open Hosting Plans for the users. Clients using a dedicated platform will be able to deploy security measures, such as anti-virus and firewall configurations, that are more tailored to their own functions; In addition, dedicated servers located within data centers that provide the benefit from the physical security measures that Such facilities are kept in a very safe place, including, for example, biometric authentication, security guards and mantraps.
Also Cheap Cloud Servers Provide Right Support
Onlive Server – Cheap Cloud Servers support not only provide technical solutions to customers. This is equally important for your server's sales/billing support and timely administration. And you can get excellent knowledge of the packages/features/options provided by you. For this, we have a team of technical experts who provide their web host 24/7 support promises to their Clinet. And always provides an additional information and benefits. The total cost associated with this will decrease, and the quality of customer support will increase due to the better knowledge of the server.